Make Your Own Toilet Paper Roll Owls
This summer we spent 3 weeks in Utah visiting all of our family. I'll do a super-fun recap later, but just know that I made some pretty awesome crafts while we were there. Gotta get my creative-fix in, right?! One of them ended up being these adorable Toilet Paper Roll Owls.
Look at that cute little guy – such a fun, feathery roll of color! And really, who doesn't have a dozen or more empty toilet paper rolls laying around? I save basically all of mine, since you never know when a neat craft opportunity like these Toilet Paper Roll Owls will pop up!
Supplies
Empty toilet paper roll
Colored paper of choice (for feathers/wings/body) – I used plain color for the body and wings, and patterned for the feathers
White paper
Black paper
Yellow or orange paper
Dots, jewels or something for the eye dot
Scissors
Tape and/or glue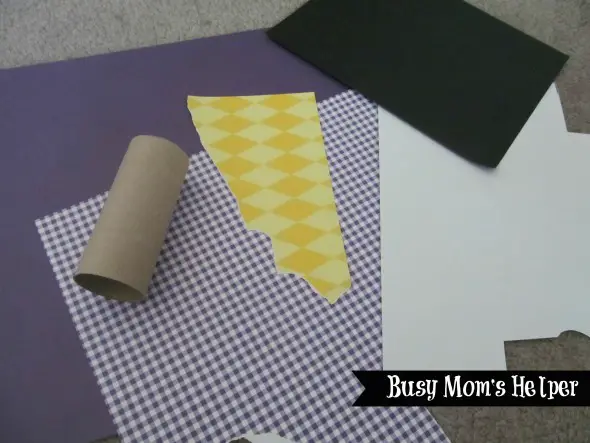 Directions
Fold the top and bottom of your toilet paper roll so they arch in/down, as shown. 
Cover the body with colored paper (I did plain, not patterned, for the body). Tape or glue it down nicely on the top and bottom, as well. Cut a little heart-shape out of yellow or orange paper for the feet and attach it to the bottom of the body, so it sticks down. 
Cut out a lot of feathers from the colored (patterned is what I used) paper in little half-circle type shapes. Begin at the bottom and work your way up, so each new layer covers the tape/glue of the one below. Don't do straight rows, but make it a bit random to add more texturing to it. 
Keep on feathering, keep on feathering….  until you're almost to the top, but not quite! Cut out long rounded-off wings and attach one to each side of your owl.
Cut a little yellow or orange triangle and put it as the beak. Cut out large white circles, then smaller circles for the eyes and overlap them a little bit. Make sure you can still see the cute little 'ears' poking at the top.
If you want to (I did!) add a little jewel or some type of accent dot in the eyes for some fun. If you want the feathers a little more 'fluffy', just gently bend the bottom ends of each feather upwards.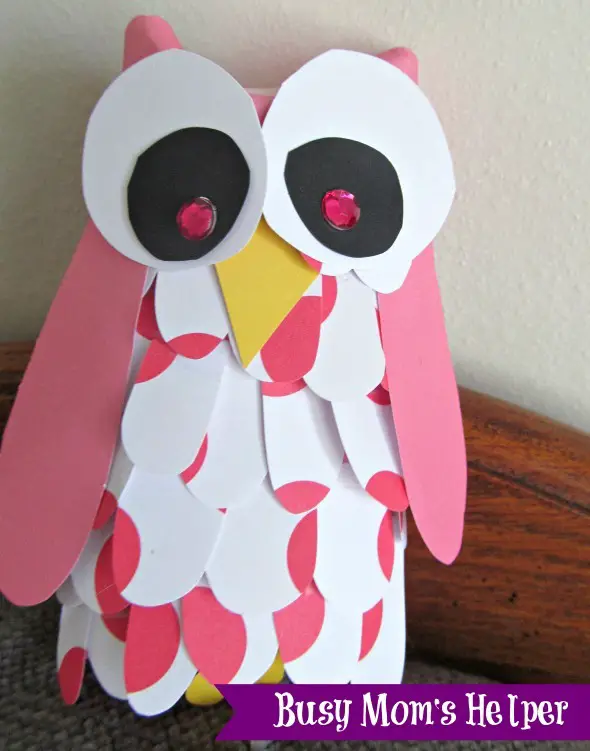 There you go, a super-cute Toilet Paper Roll Owl that's totally awesome!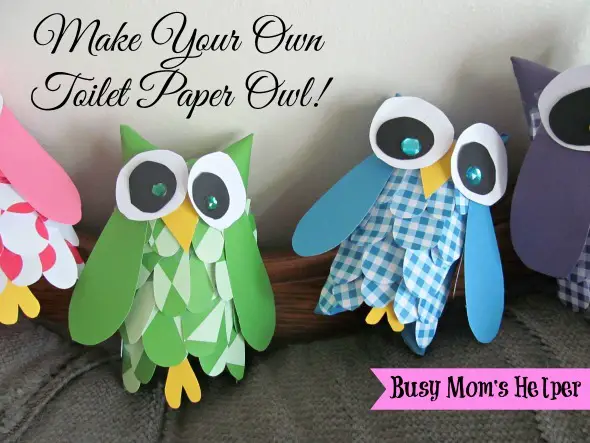 I just LOVE these little guys!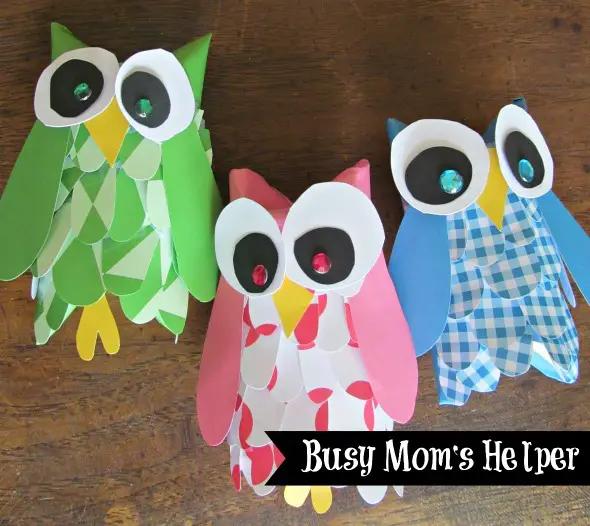 This content may contain affiliate links. We earn a commission at no extra cost to you if you make a purchase. We may earn money, free services or complementary products from the companies mentioned in this post. All opinions are ours alone…
The following two tabs change content below.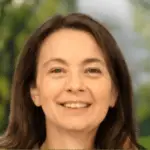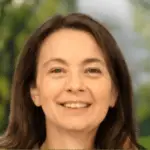 Latest posts by Kelly Dedeaux (see all)