Cheese Biscuits and Free Menu Planner Printable
Happy Friday, y'all! For our 3rd and final guest poster (for now, at least) we've got the sweet Sarah from Printable Charm sharing with us a super delish recipe….and a Free Menu Planner Printable!  So heeeeeeere's Sarah! Woot Woot!
Who Wants Cheese Biscuits?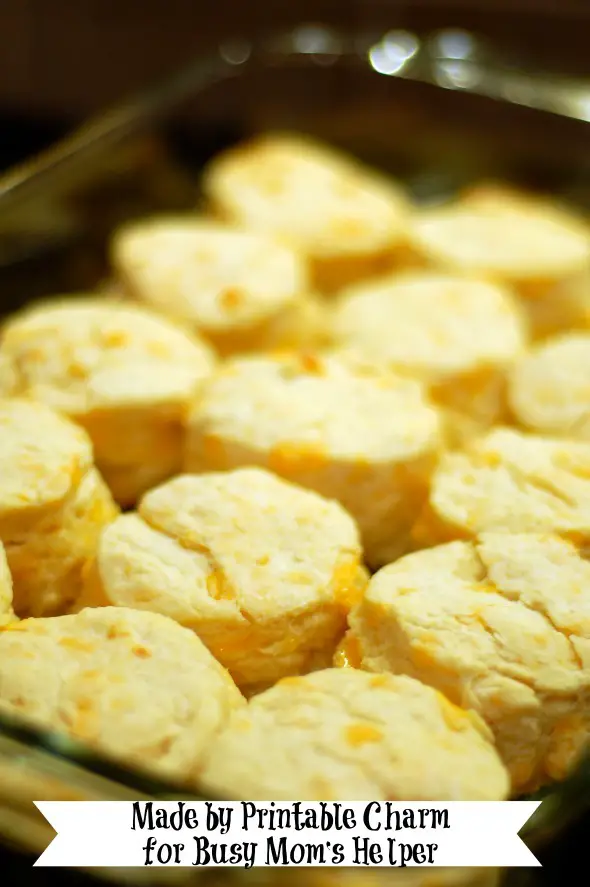 At my house that question is met with hands raised and excited expressions! My boys (including my husband) love breakfast for supper. Now that school is just around the corner, I am gearing up with menus in hand. I love to plan my menus ahead of time. It makes the whole, "What's for supper, Mom?" moment at the end of the day so much more pleasant! I'm even sharing one of my menu printables with you! I hope it helps you as much as it helps me.
I was thrilled when Danielle asked if I would share a favorite family meal with you, and looking at all the yummy recipes on her site knew I would have to bring my A game. So, these aren't just any biscuits. These are my mom's cheese biscuits. It wouldn't matter if Mom and I used the same recipe, same cooking utensils and same baking dishes…hers will always taste better. Is it a secret potion moms know how to sneak in whatever it is they are serving up? I hope at some point that transformation occurs for me. You know how boys love their mothers' home-cooked meals! My mom cooked breakfast and supper every day for our family. Even when we were all busy with work, piano lessons, dance class, church, cheerleader practice, softball and basketball, she made sure we ate those two meals together as a family sitting at our round wooden table.I don't remember when Mom first began the tradition of cheese biscuits on Saturdays. My sister was a cheese-aholic. She primarily dined on a diet of cheddar cheese, baked potatoes, chicken breasts sauteed in soy sauce, and hamburger patties for several years during childhood. She has since branched out, but Mom might have added cheese to her biscuits to coax Katie into trying anything new. When all the cousins would travel to the beach for our annual vacation, Mom and Aunt Zanne would take turns cooking breakfast with Aunt Gee for all the kids. Mom always packed her box of Pioneer biscuit mix just in case the IGA did not think as highly of the staple as we did. The biscuits have garnered a following over the years. Light and fluffy inside with a little crunch on the outside…best enjoyed right from the oven. The shredded cheddar makes little pockets of oozing cheese inside the biscuits. Donnie, Jack and Brett eat theirs with fruit preserves, but I like mine plain.
Dodie's Cheese Biscuits
3 cups Pioneer Biscuit Mix
1 cup milk
1 cup shredded cheddar cheese
vegetable oil
Stir together biscuit mix and milk until combined. Gently mix in cheese. Sprinkle counter with 1/4 cup baking mix. Turn dough onto floured surface. Knead a few times. Roll 1/2-inch thick. Cut biscuits with a 2-inch cutter. Pour 2 T vegetable oil in 9 x 13 baking dish. Place biscuits in dish, turning each biscuit over once coating both sides with vegetable oil in baking dish. (This is her secret for perfectly crisp outside and fluffy inside!) Bake at 450 degrees for 12 to 15 minutes.
Click the link below, enter your email address, and I will send your Free Menu Planner!
I would love to keep in touch. You can find me on Instagram, Pinterest, Facebook and Twitter.
Click here to receive your free printable menu planner.
This content may contain affiliate links. We earn a commission at no extra cost to you if you make a purchase. We may earn money, free services or complementary products from the companies mentioned in this post. All opinions are ours alone…
The following two tabs change content below.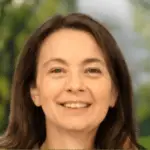 Latest posts by Kelly Dedeaux (see all)