Movies to Watch Before Disney World
If you're planning a Disney vacation, you may be considering watching some movies leading up to it, just for fun or perhaps to refamiliarize your kids (or yourself) with the characters. The problem is that there's SO MANY MOVIES to choose from! If you only have time for some, here are our favorite Movies to Watch Before Disney World.
Our family loves doing little activities or things to get more excited (and to help us be patient) leading up to a Disney vacation. Whether it's decorating our MagicBands, decorating with our printable Disney banner, or doing a cool countdown chart, it's a lot of fun and helps us make family memories even before we leave on the trip. Watching movies is a must, as well, to get us in the mood – and this year to introduce our kids to new things, such as Pandora land at Animal Kingdom by watching Avatar!
Whether you want to just want to watch a couple top picks, or as many Disney movies as you can fit in, here are the top movies to watch before Disney World we chose before our trip this year…
1: Avatar – with the opening of Pandora land a couple of years ago, I knew we had to watch this film just to give my kids an idea of the beautiful sights they have waiting for them there. Not only that, but the Flights of Passage ride will make much more sense!
2: Toy Story – With rides like 'Buzz Lightyear Astro Blasters' and 'Toy Story Mania', this was already a good pick. Now with the opening of the whole Toy Story LAND, it's a definite must-see!
3: Beauty & the Beast – of course there's Belle around the parks, but especially if you're going to dine at Be Our Guest restaurant (which I highly recommend!), this will give you a sense of nostalgia when you walk into the ballroom dining room, and definitely the West Wing.
4: Star Wars – We love 'Star Tours' and the like, but now there's even more experiences and shows with this awesome series! Not only that, but Star Wars Land opens in a year or so, making this even more important to refresh on.
5: The Lion King – My favorite show at Disney World is the Festival of the Lion King, so I wanted to watch this childhood favorite with my family again before we take them to see it.
6: Finding Nemo – This wasn't one of our TOP priorities, but with a ride for this film that I know they'll enjoy, we added this to our list.
7: The Little Mermaid – Again, the ride in Magic Kingdom is a fun reason to watch this classic – but also because Ariel is a character you can find in many areas of the parks.
8: Alice in Wonderland – Maybe it's just me, but I love remembering the film when riding the Teacups! Plus, since this one is a bit older, your kids may not have ever seen it before.
9: Peter Pan – Tinker Bell and Peter Pan are quite popular, as is the ride, so it's fun to compare the sights you see during the ride to the film.
10: Cinderella – With that big beautiful castle at the center of Magic Kingdom (and particularly if you're able to nab a reservation at Cinderella's Royal Table), this is ideal to watch again just for that magic.
11: Frozen – The Frozen ride in Epcot will be much better if you remember the songs and friends in the movie.
12: Monsters, Inc. – Kids will get a big laugh at the Monster's Inc. Laugh Floor, but if they've recently watched the film then it'll make it that much better.
13: Aladdin – Jasmine and our favorite street rat are quite popular, plus the entire area around the Carpet ride is themed after the film.
14: Tangled – Maybe it's just me, but the little area by the Tangled restrooms is so pretty – plus those are some of my favorite restrooms!
15: Dinosaur – If your kids will be riding Dinosaur in Animal Kingdom, it may be good idea to have them watch the movie first. Knowing 'Aladar' in the cute film might help them not be so afraid in this darker ride!
Now, there are plenty more that could go in this list (like Lilo & Stitch, Winnie the Pooh, Sleeping Beauty, Cars, etc.) – because there's TONS of characters and experiences! These were our top for this particular year, though, and because we had to prioritize due to time (as much as I'd love to rewatch every Disney movie ever made each year, that's just not realistic).
What's your favorite movies to watch before Disney World?
This content may contain affiliate links. We earn a commission at no extra cost to you if you make a purchase. We may earn money, free services or complementary products from the companies mentioned in this post. All opinions are ours alone…
The following two tabs change content below.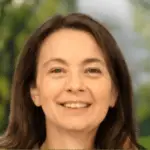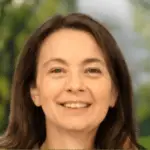 Latest posts by Kelly Dedeaux (see all)