Tour Guides for Families at Walt Disney World
We receive complimentary guide services from Michael's VIPs to facilitate this post. All opinions are ours alone.
Phew, it's been just a few weeks since our big family Disney World trip, and we're already missing it. As we look back and remember everything we did, we're reminded how much we were able to fit into our time there – and it's all because we had our 'magical' tour guide to help us out! If you're not sure if hiring private Tour Guides for Families at Walt Disney World is Worth it, check out our experience: you may realize that they're worth every penny, and more!
First of all, your tour guide services don't start just when you get to the park – with Michael's VIPS, they help you plan from start to finish (or anywhere in between). They even will help reserve your dining and fast passes; it's a full service to set your trip up for success! A few days before we arrived, our guide Renee contacted me to go over details. We discussed the kids ages and heights (in case you have littles who can't do certain attractions), if there were any restrictions, any rides we wanted to avoid or ones we were hoping to do over and over again. We made a game plan, and set our time to meet that first morning. She was right there at the entrance of Magic Kingdom waiting for us, and the kid immediately loved her friendly personality and it was hugs all around! Then we were off on our adventure…
As a mom, my absolute FAVORITE thing about having a tour guide for families at Disney World is that she handles all the details – I didn't have to check times or fast passes, or reservations. I was able to just go along and enjoy my time with my family, without the stress. What's crazy is, you can't really even tell she's constantly checking everything! She's right there with you, alert and in conversations, chatting happily with the kids – but she is constantly aware of the plan, ride wait times, upcoming parades or shows that could affect crowds and traffic, everything. Not only that, but we like to joke that Michael's VIPs are 'walking, talking maps' because they know all the routes, where every ride and event is, and even where all the bathrooms are (and which are the best ones!).
That's really convenient for families, because if you have kids you KNOW there's plenty of 'I need to go to the bathroom' moments! I realized that, since every time we were near one she'd ask if anyone needed to go, we didn't run into the issue of emergencies or inconvenient potty breaks. That was super nice! I remember so many trips to Disneyland where we'd be far from a restroom, or about to get on a ride, when a kid just HAD to go. Not this trip, though! It's fun how many little stories of bits of information the guides have – such as why Animal Kingdom has bathroom doors, unlike most of the other parks' bathrooms (answer: in the very unlikely event a wild animal got out, people could get to safety in a restroom!). And if you do get a chance with a tour guide from Michael's VIPs, ask about the 'poop trail' at Magic Kingdom. The kids still bring that up!
Our first day at Magic Kingdom, we had done every ride by about noon – and hadn't felt rushed at all! We were trying to remember the longest wait we had any of the days we had Renee with us, and we don't think that any wait was more than 5 minutes or so – but most of the rides were just however long it took us to walk up there! There's so many reasons that having a tour guide with Michael's VIPS is well worth the cost, but especially when you consider how much more you're able to do in a much shorter amount of time with them. It means you can plan on less days, hotel nights, food, all of that because you don't HAVE to go for as long – you'll be able to get a ton done! Plus, less standing in line saves everyone's sanity – especially moms 😉
Renee stayed with us each of the days up until we'd done pretty much everything, then let us decide if we wanted her to stay longer or if we were good to go redo things on our own however we'd like. I loved and appreciated the flexibility! These guys even go above and beyond so much – when one of our kiddos got a bit sick (from a ride or heat, we're still not quite sure), and felt better sitting off one of the rides, Renee was happy to let her stay off with her so none of us had to miss it. She even bought her a drink to help her hydrate more. They TRULY care! Plus, they're prepared – there were a few times she whipped out some pepto pills to help some of our more sensitive stomachs. At one of the lunches, we were happy to invite her to join us and the kids had a blast at the 'fun table' with her – so cute!
The guides love kids, and are so patient with them. It's their job to make your family happy and help you have the best vacation possible – but you can tell it's not just their job, it's what they truly love and care about your family. If you've read our previous experiences with Michael's VIPS – when it was just my mom and I at our first time at Disney World, or last year when hubby wasn't sure a guide was worth it for couples – then you know how great each and every time with them has been, despite being different groups and circumstances. Families are very different, but after this I'm convinced that our trip wouldn't have been even nearly as good or enjoyable without Renee's amazingness. What's funny – day two with her and one of our girls was like "is Renee magic or something? How does she make it so we can do so much without any waiting?" Yup, these guides are magical – and priceless!
It was a very sad 'see you later' when we parted ways at the end. The kids kept saying how much they missed Renee, and she was more than thrilled when we texted her a few days later letting her know that. When we WERE on our own, the kids kept commenting how it was a bit more frustrating and 'boring' because we weren't as magical as her – there were more waiting in lines, and we may have gotten lost a time or two. We still had a wonderful time, but it was much easier, less stressful and we got to do a lot more with the help of our wonderful guide. You can read even more reasons to choose Michael's tour guides here!
Contact Michael's VIPs for YOUR next trip to Walt Disney World – or Disneyland!
This content may contain affiliate links. We earn a commission at no extra cost to you if you make a purchase. We may earn money, free services or complementary products from the companies mentioned in this post. All opinions are ours alone…
The following two tabs change content below.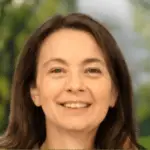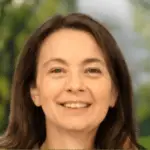 Latest posts by Kelly Dedeaux (see all)