Tex Mex Paste
Add a bold kick of flavor to your favorite recipes with this homemade Tex Mex Paste recipe! Perfect for tacos, fajitas, and all your southwest-inspired dishes, this flavorful paste is sure to take your meals up a notch. If you're already a fan of Hello Fresh's Tex Mex Paste, you won't want to miss out on this copycat version. It takes just moments to whip up the paste and can be added to any dish for an explosion of flavor. With its delicious smoked paprika, chili powder, garlic powder and more – why not elevate Taco Tuesday by making it extra special with this Tex Mex Paste? Create dishes that will have everyone wanting seconds when you get creative in the kitchen with this zesty paste, perfect for bringing the bold flavors of Mexico and Southwest US cuisine into your very own home!
Print Recipe
Tex Mex Paste
Equipment
1 Immersion Blender

1 Food Processor
Ingredients
Spices
2

teaspoons

Salt

2

teaspoons

Chili Powder

1

teaspoons

Cumin

1

teaspoons

Paprika

1

teaspoons

Onion Powder

1/2

teaspoons

Coriander

1/2

teaspoons

Oregano
Paste Ingredients
1

Head of Roasted Garlic

1

White Onion

Diced

14.5

ounces

Fire Roasted Tomatoes

4

teaspoons

tomato paste

1/2

cup

chipotle peppers in adobo sauce

3

teaspoons

rice vinegar

3

teaspoons

garlic chili paste

3

teaspoons

Sugar

4

teaspoons

Cocoa Powder
Instructions
To roast your garlic, preheat your oven to 375°F (190°C). Cut the top off the head of garlic and remove any excess skin or dirt. Place it in a shallow baking dish with a tablespoon of olive oil, then cover the dish loosely with foil. Roast in the oven for about 30 minutes until the cloves are golden and soft to the touch. Once cooled, squeeze out each clove and set aside.

To make the spice blend, measure all individual spices such as paprika, ground cumin, oregano, garlic powder and onion powder into a shallow plate or bowl. Stir with a fork until everything is nicely combined and set aside.

Place your roasted garlic cloves as well as one small chopped onion into a food processor and pulse several times to puree them together. Add in one can of fire-roasted tomatoes, 3 tablespoons of tomato paste and 2 chipotle peppers (from the can) that have been diced up into small pieces beforehand. Pulse again until you obtain a smooth mixture before transferring it to a medium pot on your stovetop.

Add in rice vinegar, chili paste, sugar, cocoa powder and your previously prepared spice blend mix. Stir everything together until all ingredients are well mixed; although you should still expect some chunkiness in texture due to all the different types of ingredients present in this paste. Finally turn up the heat on medium-low temperature and slowly simmer for 15-20 minutes, stirring occasionally.

After carefully removing the paste from the heat and allowing it to cool slightly, using an immersion blender will help to reach a smoother consistency. Once you have your desired texture, let the paste completely cool down. It's important to remember that as it begins to cool, the paste will thicken and become more solid.

Now that your paste is ready, there are endless uses for it! Enjoy it in your favorite Tex-Mex dish or store it away in the refrigerator or freezer for later use
Notes
Roasting garlic:  is an important step for this recipe in order to get the maximum flavor and aroma out of it. The cloves will become soft and fragrant after 30 minutes in a preheated oven. This can be adjusted depending on the type of garlic being used, as certain varieties require different amounts of time and heat. To ensure that it doesn't burn, keep an eye on your garlic while it roasts so you can determine when it is ready. Chipotle peppers: they can be added in a variety depending on how much "heat" you want in the dish. I suggest starting with ¼ cup if you are looking for more of a milder flavor. For those who really like spicy dishes, try adding more than ¼ cup or experiment with other types of peppers like jalapenos to create a hot and zesty combination. Immersion blender: you can still make the recipe by using a regular blender but it is important to allow the mixture to cool slightly before blending. It's optional, but I like to use the immersion blender at the end of the recipe in order to achieve a silky paste with no chunks. Remember that as it cools off, your paste will begin to firm up, so keep that in mind when deciding if you have reached your desired consistency. The immersion blender is great for making sauces and purées because its blades are powerful enough to break down even harder ingredients such as ice cubes or raw vegetables. It is also very easy to clean - just rinse off with warm water and some soap or place in your dishwasher for easy cleaning. It is one of my favorite kitchen tools and allows me to quickly make delicious dishes with minimal effort!
What is Tex Mex Paste?
Tex Mex paste is a relatively new form of seasoning comprised of ingredients commonly found in Mexican cuisine. It has gained popularity amongst both chefs and home cooks since its invention due to its ease of preparation and incredible flavor.
The paste is made primarily of tomatoes, garlic, chilis, smoked paprika (like in our smoked paprika chicken recipe) and lime juice among other herbs and spices which gives it a unique smoky-sweet taste. What makes it so versatile is the fact that it can be used for marinating meats or added to fillings for tacos, burritos and quesadillas. This one-stop seasonings packs a delicious punch from just a few simple ingredients – no wonder it's become so popular, In fact we may need to add it to a recipe in our best summer appetizers!
Ingredients
This recipe requires quite a few ingredients to create a truly remarkable flavor profile. To ensure that you have all the necessary components, it's worth taking a trip to your local grocery store's spice section and picking up any of the items that you don't already have in your pantry. Not only will this give you the perfect blend of spices, but it will also add an extra layer of complexity to the final dish. From cloves and cardamom to cumin and cinnamon, each individual ingredient has its own unique flavor profile that will impart a unique and unforgettable taste when combined together. The result is a mouth-watering dish with complex aromas and tastes – one that is sure to impress family and friends!
Roasted Garlic: To bring out the best flavor in this recipe, it's important to roast the garlic first. Simply place the garlic cloves on a baking sheet and bake for about 30 minutes at 375 degrees. While roasting, the garlic will become soft and fragrant, giving your dish an incredible aroma and fantastic taste. Don't forget this step!
Spice Blend: You'll need a few spices from your spice cabinet to make this dish come alive. Gather chili powder, cumin, coriander, paprika, oregano and garlic powder as these all have important roles in creating a unique and flavorsome dish. When combined correctly, these spices create a complex flavor profile that is sure to please you and your guests. Don't be afraid to adjust the amounts of each spice depending on your personal preference – after all is said and done you want it to be delicious!
Cocoa Powder: Used for baking, cocoa powder is an important ingredient that adds a richness of flavor to any recipe. It has a sweet and smoky flavor that compliments the spiciness of chipotle peppers and other spices. Depending on the type used – processed or Dutch-processed – it can lend anything from a deep chocolatey flavor to a more subtle hint of cocoa.
Chipotle Peppers: Chipotle peppers in adobo sauce are the perfect choice for this recipe as they are already cooked and prepared for use in the recipe. To find them, look in the aisle with other Mexican foods at your grocery store. These smoked jalapeno peppers give dishes an unmistakable smokiness which can be balanced out with other ingredients, such as cocoa powder. When pureed, they add a delicious depth of flavor and spice to any meal.
Instructions
Step 1 – Combine all spices into a small bowl to make your tex mex spice blend
Step 2 – Blend your wet ingredients together with food processor or immersion blender
Step 3 – Combine pureed tomato and pepper mixture with spices, and cocoa.
Step 4 – Simmer the mixture over medium heat on the stove for 15-20 minutes.
Tex Mex Paste Substitutes
This delicious Tex Mex Paste recipe is the perfect substitute if you don't have time to make the full recipe! There are my top recommendations that will work just as well in a time crunch.
Tomato Paste with Chili Powder: This simple combination is a great substitute for tex mex paste, making it an easy way to recreate the taste of this classic condiment. To properly prepare this substitution, heat the tomato paste first, then add in the chili powder. This will help to evenly incorporate the two ingredients and ensure that you achieve a full flavor. Plus, the added bonus of heating up the tomato paste beforehand helps to bring out its natural sweetness while also balancing out the heat from the chili powder.
Dry Spice Rub: Another great solution to replace tex mex paste is any dry spice rub with chili powder serving as its main ingredient. This can be anything from a taco seasoning blend to a homemade mixture with various spices – both of which will provide an excellent flavor profile closely resembling that of tex mex paste. If you're looking for an even spicier alternative, try adding some cayenne pepper or jalapeno flakes for extra heat.
Pureed Chipotles: Pureeing an entire can of chipotle peppers in adobo sauce is another great option when substituting tex mex paste. This mixture will offer a similar flavor and texture, though you may need to simmer it on the stove top to reduce it down and achieve a thicker consistency. Be sure not to overcook this puree, however, as over-reducing it can lead to an overly-intense smoky flavor which can take away from its original intended savory notes.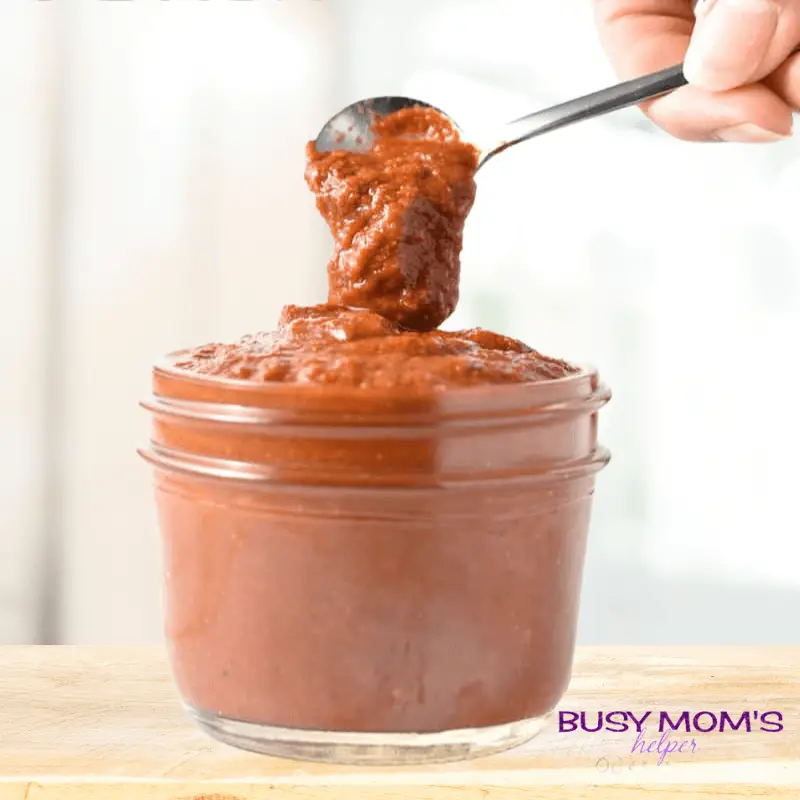 Meal Ideas
Make an incredible marinade to tantalize your taste buds by combining three tablespoons of tex mex paste with two tablespoons of pineapple juice and two teaspoons of lime juice. Once mixed, add your desired protein (about 1.5 pounds) and let it sit for one hour before cooking, allowing all the flavors to seep in and truly transform your meal.
For a zesty sauce, mix together three tablespoons of tex mex paste with one-third cup of mandarin juice. Heat the mixture over low heat, stirring occasionally for about 10 minutes until the sauce reduces to a thick consistency. Then remove from the heat and stir in one tablespoon of butter for an added burst of flavor.
Finally, for an extra punch when making tacos or burritos, sprinkle some tex mex paste on top after browning your meat. Use about three tablespoons per pound of ground beef or turkey for a smoky and delicious flavor that will satisfy every palate!
Equipment
For this Tex Mex Paste recipe, you will need either a small or medium-sized food processor with more than four cups capacity. If a food processor isn't available, a blender can also be used to pulse the onions, garlic, tomatoes, and peppers. For the final step of pureeing the paste however, an immersion blender is preferred since you can blend while the mixture is still warm.
If an immersion blender is unavailable, you can use a regular blender – just make sure to wait until the mixture has cooled before blending. An immersion blender gives you greater control over the texture of your paste and allows for greater precision in achieving a smooth finish. Consider adding some extra ingredients like chili powder or cumin to give it even more flavor! Whatever equipment you have available though, rest assured that this Tex Mex Paste will turn out delicious regardless.
Storage
This delicious Tex Mex paste is an amazing food item to have on hand in your refrigerator or freezer. Not only will it last for up to three or four days if refrigerated properly, but if you need to save some of the paste for later, it can easily be frozen in Ziplock bags. To freeze any remaining paste, try adding three to six tablespoons per bag and sealing them shut. Once sealed, place the bags in the fridge overnight and they'll be ready to use for your meal the following day!
It's important not to forget that this recipe should be stored with a fully covered lid so that it does not become spoiled or contaminated in any way. Additionally, when reheating the paste from frozen, make sure to heat thoroughly until steam is released and all ingredients are heated evenly throughout. This will ensure that you get the best flavor from your Tex Mex Paste!
FAQ
What is Tex Mex paste made of?
What's Tex Mex Paste? Tex Mex Paste is a flavorful, hearty addition to any dish. Made from a blend of diced tomatoes, onions, and chili peppers, it has a spicy kick that can liven up any meal.
Can I buy Hello Fresh Tex Mex paste?
Nope, but it is a very easy recipe to make it yourself.
What can I use for Tex-Mex paste?
Tomato Paste with Chili Powder: This simple combination is an easy substitution. I recommend heating the tomato paste and then adding the chili powder to incorporate. Dry Spice Rub: Any dry spice rub with chili powder as the main ingredient will be an excellent substitute for tex mex paste.
Final Thoughts
Don't be afraid to get a little messy in the kitchen – making your own Tex Mex Paste is easy and definitely worth the effort. Just follow our recipe and you'll be able to whip up a batch in no time. If you liked this copycat recipe check out our Hello Fresh Sweet Soy Glaze recipe.
This content may contain affiliate links. We earn a commission at no extra cost to you if you make a purchase. We may earn money, free services or complementary products from the companies mentioned in this post. All opinions are ours alone…
The following two tabs change content below.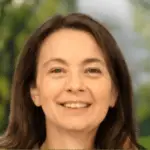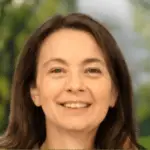 Latest posts by Kelly Dedeaux (see all)