Texas Roadhouse Italian Dressing
Ah, Italian dressing. Is there anything more delightful? Well, I have the most delicious Texas Roadhouse Italian Dressing recipe for you that takes no time at all. I have perfected it over the years, so this one is fail-proof! It's so good your family will swear they're sitting at a booth in the restaurant – well minus the loud country music of course!
Print Recipe
Texas Roadhouse Italian Dressing
Ingredients
Step 1
¾

cup

Apple Cider Vinegar

¼

cup

Sugar

1

pinch

Salt

adjust to personal preference

1

teaspoon

Granulated Garlic

1

teaspoon

White Pepper

1

teaspoon

Black pepper

1

teaspoon

Onion powder
Step 2
½

tablespoon

Basil

½

tablespoon

Oregano

½

tablespoon

Minced garlic
Step 3
⅓

cup

Honey

¼

cup

Mustard

1½

cup

Soybean oil

or Avocado Oil
Instructions
Place the ingredients from step 1 into a bowl and mix together

Whisk ingredients from step 2 into the mixing bowl until combined, and let the mixture sit for about 12 mins to develop

Add ingredients from step 3 (except the oil) and incorporate thoroughly.  The mustard will act as an emulsifier

Slowly add the oil and whisk until there is no separation, about 10 mins
Notes
You can use an immersion blender or food processor to mix in the oil, this will cut back your mixing time for the oil in half.
What Is Texas Roadhouse Italian Dressing
Texas Roadhouse Italian Dressing is an Italian-style vinaigrette with a delicious, zesty flavor. Created in Texas and perfected over time, it was originally intended for their famous Texas toast.
Now, this all-time favorite dressing can be found gracing steaks, salads, seafood, sandwiches and more! It's made with the finest ingredients including oil, garlic and apple cider vinegar – all combined to create an irresistible taste that's sure to tantalize your taste buds.
How To Use Texas Roadhouse Italian Dressing
The obvious choice is to toss your homemade Texas Roadhouse Italian Dressing with a simple green salad to create an Italian-style chopped salad, so good!
You can also make a picnic perfect pasta salad by tossing it with chilled pasta and diced vegetables – like bell peppers, red onions, and cherry tomatoes. The combination of creamy dressing and colorful veggies makes for an irresistible side dish!
If you're looking for a way to spruce up your deli sandwiches, try using the Texas Roadhouse Italian Dressing to toss your lettuce in before adding it to the sandwich… I mean, everyone is doing it these days! Along side a bowl of creamy tomato soup, such a delicious meal!
This versatile dressing can also be drizzled over sliced fresh tomatoes and Mozzarella for an Caprese salad. You can even toss it with toasted almonds and blanched green beans for a tasty vegetable side dish.
Finally, if you have some leftover grilled vegetables on hand why not put them on pita bread then top with extra dressing and crumbled feta cheese? With all these tasty options you'll never get tired of this copycat recipe! If you liked this copycat recipe check out our Hello Fresh Sweet Soy Glaze recipe.
Can I Replace Some Ingredients
Yes! The best part of making your homemade dressing is you can switch out ingredients for whatever works best for your lifestyle and tastebuds. We do this a lot with a healthier lemon rosemary dressing recipe.
Here are a few things I have done:
Switch the sugar our for maple syrup for a healthier sugar option!
Switch the apple cider vinegar for red wine vinegar.
Switch the Soybean oil for a cleaner option – I love to use avocado oil and olive oil!
Use all black pepper if you don't have white pepper on hand.
How to Store Texas Roadhouse Italian Dressing
Any remaining Italian Dressing from Texas Roadhouse can easily be stored in an airtight container or glass jar with a tight-fitting lid, I like to use this to dip my Texas Roadhouse Fried Pickles in. It's best to use a jar that has a seal which ensures that no air gets in, as this helps preserve the freshness of the dressing and keeps it tasting great. We uses this method in our tangy balsamic salad dressing.
Refrigerate the dressing and it can be stored for up to 14 days, although it is recommended to consume within 7 days for the best taste. After opening, there may be some separation of ingredients, so remember to shake the dressing before using for optimal texture and flavor.
FAQ
Why is Texas Roadhouse salad so good?
It's a very simple salad made infinitely better by their homemade dressing and croutons made from their delicious rolls. It's just greens (romaine), tomato, hardboiled eggs, cheddar cheese and croutons, sometime simple is always the best!
What is the difference between zesty Italian and Italian dressing?
Zesty Italian dressing a little more zing. It has more flavor and some dried red peppers added, and less added sugar.
Is Italian seasoning the same as Italian dressing?
No, the two are not the same. Italian seasoning is a blend of dried herbs, including basil, oregano, thyme, rosemary, and sometimes marjoram. Italian dressing mix includes similar dried herbs as well as salt and additional seasonings that will create a flavorful salad dressing when mixed with oil and vinegar
Final Thoughts
Now that you know how easy it is to make this Texas Roadhouse Italian dressing recipe at home, when are you going to give it a try? It's the perfect addition to any salad or pasta dish and sure to be a hit with your family and friends. Let us know how it turns out or if you have any questions – we're always happy to help!
Is Ranch more your thing? Check out our recipe for copycat Red Robin Ranch recipe!
This content may contain affiliate links. We earn a commission at no extra cost to you if you make a purchase. We may earn money, free services or complementary products from the companies mentioned in this post. All opinions are ours alone…
The following two tabs change content below.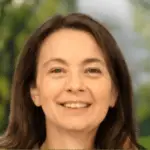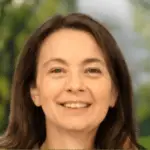 Latest posts by Kelly Dedeaux (see all)