What is it about unicorns that everyone loves? Maybe it's the mystical aspect of them, or that they're just so darn pretty? Is it the sparkles, or the colorfulness? Whatever it is, these Free Printable Unicorn Valentines are sure to be a hit for your holiday class party, for friends, or just because!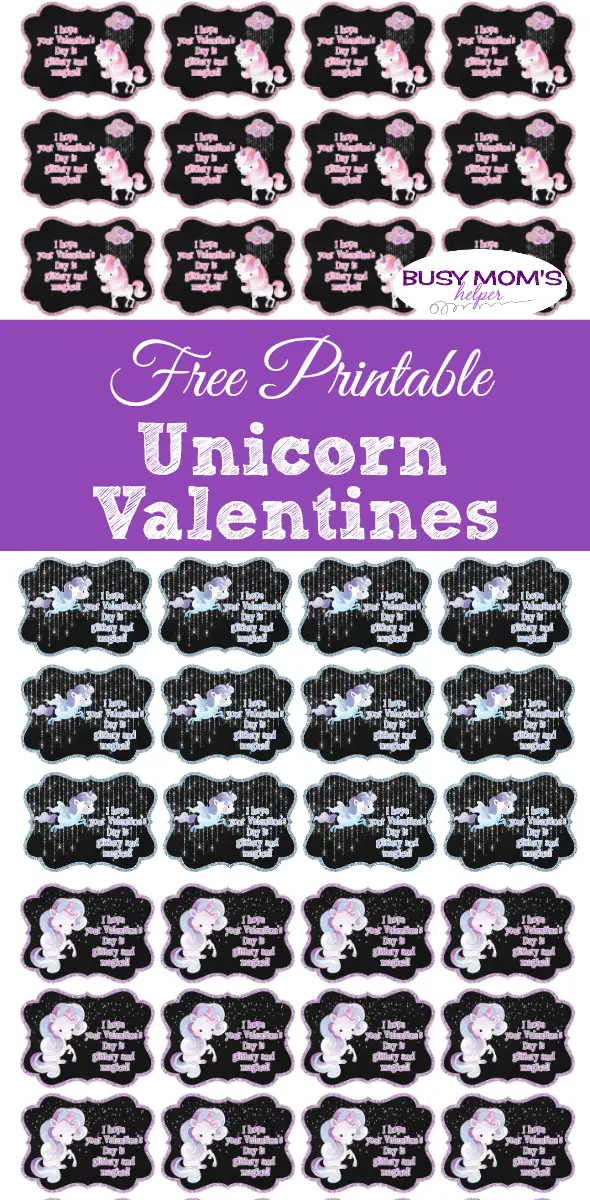 They call include the saying 'I hope your Valentine's Day is Glittery and Magical', with 3 different Unicorn designs. These would be fun with a sparkly marker or bow, or perhaps a sparkly toy – you can grab a bunch of those types at the dollar store for an inexpensive Valentine idea.
Download your Printable Unicorn Valentines Below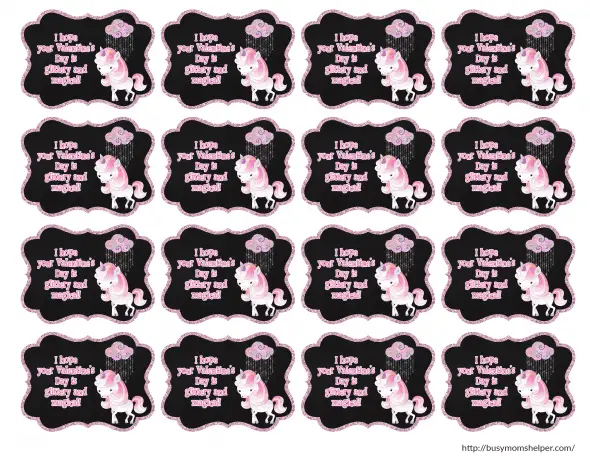 Exclusive Free Printables & Discounts!
Subscribe to get our latest content by email, as well as free printables, discounts on our products and more fun!
The following two tabs change content below.
Danielle is the crazy momma of 4 behind Busy Mom's Helper, where she shares all her adventues. Married to her best friend & fellow nerd. Totally addicted to Dr. Pepper and chocolate. Staying home with the kiddos keeps her busy, but she loves squeezing in time to create through the ups & downs of life . Now, if she could just figure out how to eat a candy bar without having to share, life would be even more fabulous! Be sure to join the fun at BusyMomsHelper.com