Apple Pie Pastries with Zulka Pure Cane Sugar
*I was provided free product to review for this recipe. All opinions are my own. See my Disclosure Policy for more information.
It's fall y'all, which often means apples. LOTS and LOTS of apples! We have an extra fridge in our garage, and right now it's 3/4 full of huge, delicious crisp apples. Love it….especially since that means coming up with tasty new recipes! My favorite so far are these Apple Pie Pastries made with Zulka Pure Cane Sugar!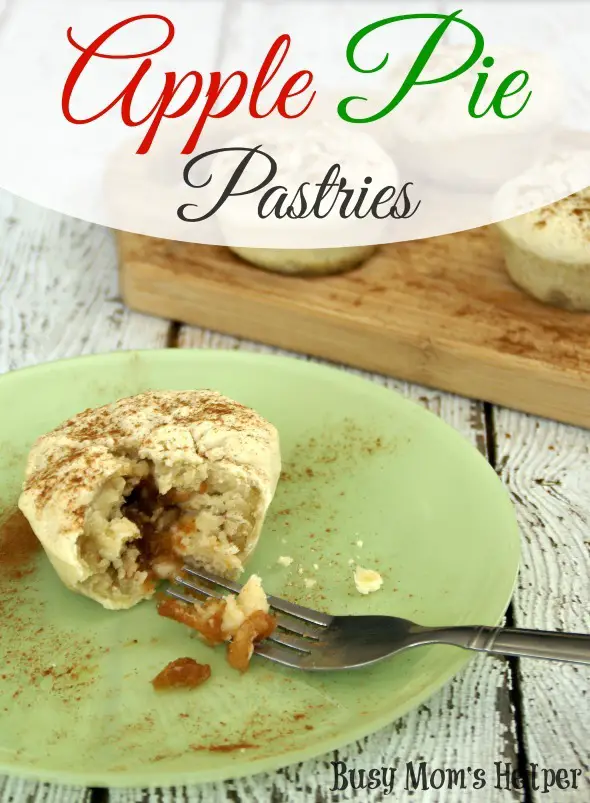 I'm a big fan of apple pie, especially with plenty of cinnamon to bring out the wonderful flavor. I wanted to have a mini version, so we could eat them for snacks. Not only that, but overall there's not much sugar, so we even serve these up for breakfast! They go FAST, though….guess I better raid the extra fridge and make more delicious Apple Pie Pastries!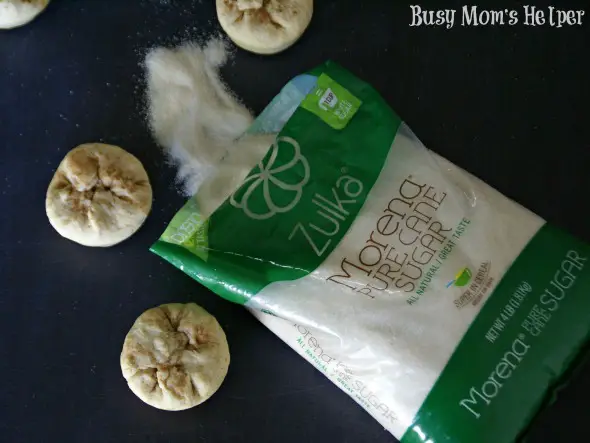 Ingredients – Pastry Dough
4 cups All-purpose Flour (plus 1/2 – 1 cup, as needed)
1/2 cup Zulka Pure Cane Sugar
1 tbsp. Vanilla Extract
1 1/2 tsp. Salt
3 Sticks Butter, softened
2 Eggs
1/2 cup Cold Water
Directions – Pastry Dough
In a stand mixer, combine all of the ingredients and mix well. If needed, add more flour until the dough is nice and elastic, not sticky. Cover and refrigerate half an hour before using.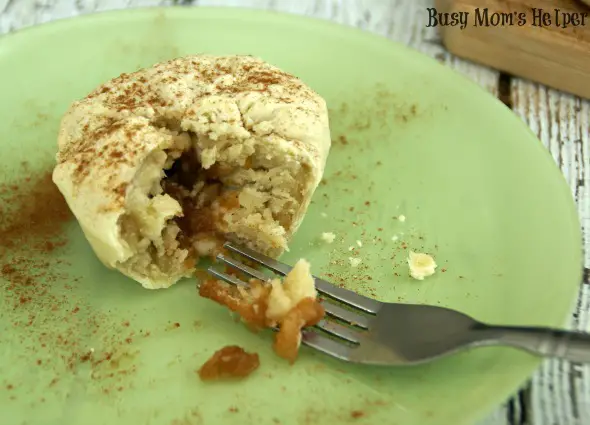 Ingredients – Apple Pie Filling
2-3 Cups Apples (peeled, cored and cut into small bits)
1/2 tbsp. Lemon Juice
1/2 cup Zulka Pure Cane Sugar
1/4 tbsp. Corn Starch
1/2 – 1 tbsp. Ground Cinnamon
Dash of Salt
1/4 tbsp. Nutmeg
1 cup Water
Directions – Apple Pie Filling
In a blender, briefly blend the apple bits and lemon juice. You still want chunks, but this way you also get a little 'mush'. Set aside.
In a pot, boil all the remaining ingredients about 2 minutes. Stir in the apple mixture and simmer about 5 – 8 minutes, or until apple bits are tender. Allow to cool.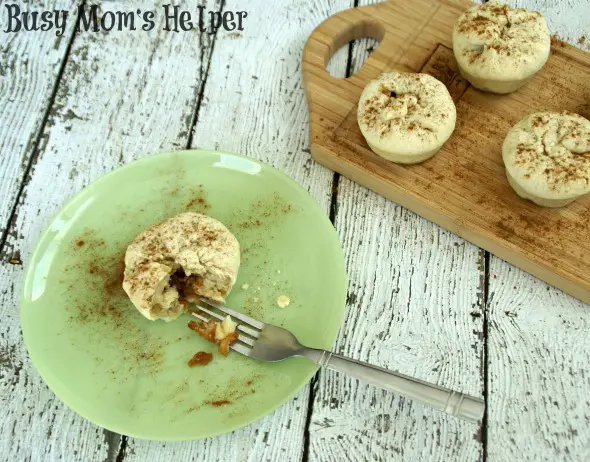 Putting it all together
Preheat the oven to 350 Degrees F. Spray or line two muffin trays.
Take a bit of dough (about 2-3″ in size) and stretch it to about 1/3 – 1/4 inch in thickness. Spread into muffin cups, leaving some over the top edges. Scoop a bit of apple pie mixture inside, then pinch the top dough edges together on top.
Bake for 15-20 minutes, or until dough feels cooked to the touch. Serve warm or cooled. Top with more cinnamon, if desired.
Zulka Pure Cane Sugar: You know how sodas taste better when they're made with pure cane sugar? Now imagine your desserts! I'm not sure why, but for some reason baking with the 'real stuff' makes it just So. Much. Better! Perhaps it's the fact that it's less processed? I don't pretend to understand any of that, but I do know that if given the choice, I definitely prefer using pure cane sugar to 'normal' stuff! Hubby teases me because I even sprinkle a bit on my cereal and in my oatmeal…just a bit goes a long ways to giving things just the right bit of sweetness. Yumm-o! Head over to their WEBSITE to request a coupon, and see for yourself the difference!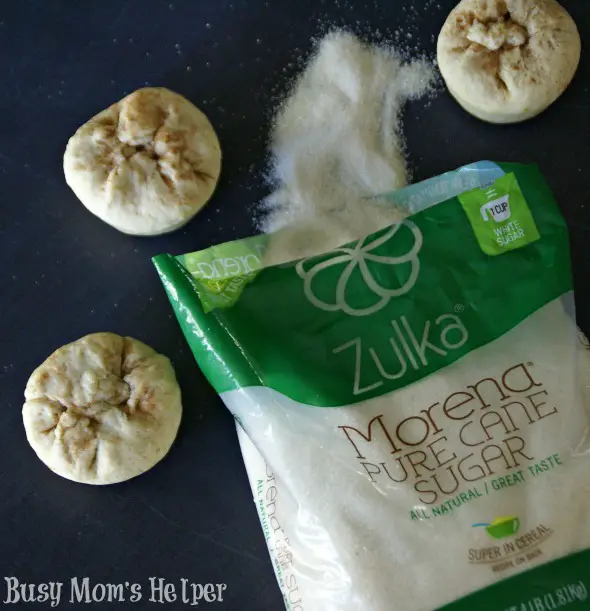 This content may contain affiliate links. We earn a commission at no extra cost to you if you make a purchase. We may earn money, free services or complementary products from the companies mentioned in this post. All opinions are ours alone…
The following two tabs change content below.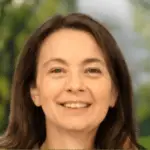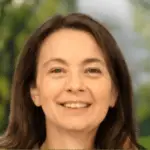 Latest posts by Kelly Dedeaux (see all)