How to Avoid Lines at Walt Disney World
Let's be honest, a trip to any Disney park isn't exactly 'cheap'. Yes, there's plenty of ways to make it more affordable, but it's not chump change. Take that into account with how much there is to see and do, and it's obvious that you'll want to waste as little time as possible standing in long lines. Luckily on our big family trip to Orlando this past fall, my kids were in awe with how much time we actually spent in lines and our family was able to check so much off of our list! You can take advantage of this 'secret', too, because I'm sharing How to Avoid Lines at Walt Disney World to make your trip as magical as ours was!
Don't forget to see Get Away Today from great Disney vacation prices – use Promo Code: BusyMomsHelper
Hubby and I tried to keep track of our line time, and we realized that the longest wait time we had the entire trip was 15 minutes – and part of that was because we were willing to wait longer for the back on Big Thunder Mountain Railroad. Other than that, most of our times were simply as long as it took to get from the entrance to where you get on the ride – with an average ride line of 5-10 minutes total. Needless to say, we were thrilled and never had to hear the kids complain about any long lines! We were able to fit in so much on our trip, plus had plenty of down time to just chill and enjoy our family. It was super magical, and it's all thanks to our friends at Michael's VIPs with their amazing tour guides who make your trip truly unforgettable and stress-free!
You probably remember us praise them before when we shared our experience using their tour guides for a couples-only trip last year, as well as what our kiddos thought of having a guide for a large family vacation. I still don't know how we loved our Disney trips so much before I met Adam and his team at Michael's VIPs two years ago, because they not only take so much stress out of tackling reservations, juggling fast passes and knowing where to be when, but they also save so much time in the parks by helping us avoid lines! Seriously, they're worth their weight in gold when it comes to getting the most out of your vacation. Since they save you so much waiting time by avoiding long lines, we got to relax more and enjoy fun things like photo opportunities, checking out the decor and entertainment, as well as loving tasty snacks.
We had Renee – who is about the sweetest, most lovable person you may ever meet – who was phenomenal, but all of the team at Michael's VIPs knows Walt Disney World inside and out! Because of this, they save you so much time by:
Taking the fastest/least crowded routes and walkways
Knowing when/where to avoid parades or other shows
Understanding which rides are busiest when, so you know when to hit which ride next for the shortest wait
Managing fast passes like a magician (seriously, my kids asked if Renee was MAGIC because we had so few waits!)
Organizing your day to fit in bathroom stops, snack breaks & such to fit naturally into your path – no needing to go out of your way
Nabbing snacks or drinks while you ride, saving a trip or wait for the snack cart
Being amazing in so many other ways, too!
Since you can only make THREE fast pass+ reservations at first, then you can do one at a time for whatever may be left, relying solely on those will only save you so much time. These guys and gals know the rides and schedules so well, they can utilize the system to its full potential which saves you a TON of time. Not just for rides, either, but also getting you incredible seats for shows like The Lion King and more!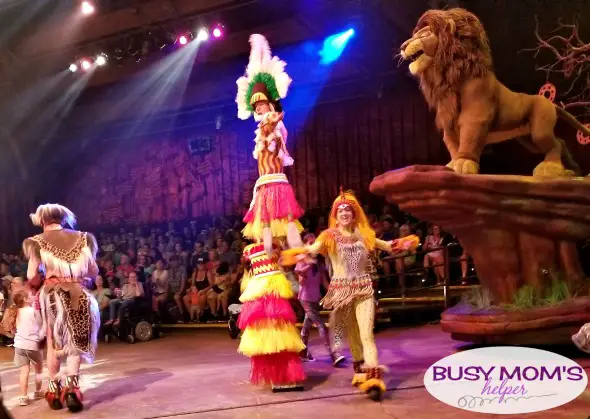 Other than their immense knowledge and quick app-using skills to make the most of the fast pass+ system, they know the park routes like the back of their hand. Renee jokes that they're 'walking talking maps' – and it's so true! From rides, bathrooms and snacks, to knowing the schedule so you can easily bypass the crowds for a parade or show, they truly help you make the most of your time in the parks to get as much seen and done as you'd like. Go fast or go slow, it's up to you – they make it work so your trip is as magical as possible! We'd done Disney so many times before on our own, and dreaded standing in line – but this time, the kids had no complaints at all because there was barely ever any wait for us, IF any wait. Honestly, the only time we really had to deal with lines was for Disney World transportation (which Michael's VIPs can help you with, as well, we just opted to tackle it ourselves).
If you're wanting to avoid lines at Walt Disney World, these guys know all the magic to make that possible. It's so worth it to have 10 minute or less waits for the rides, amazing seats for shows, plus a super-friendly (I think the kids would've taken Renee home if we'd let them) guide to help with every aspect of your trip to really give you the magical Disney vacation you dream of!
This content may contain affiliate links. We earn a commission at no extra cost to you if you make a purchase. We may earn money, free services or complementary products from the companies mentioned in this post. All opinions are ours alone…
The following two tabs change content below.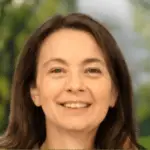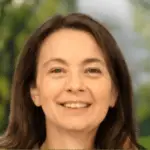 Latest posts by Kelly Dedeaux (see all)