Best Epcot Snacks to Try
One of the most undeniably satisfying elements of visiting Epcot's World Showcase is the accessibility of authentic international cuisine. Where you plan to have lunch and dinner at Epcot could impact the course of your entire day. Even if you don't make reservations for one of the many signature restaurants around world showcase, your choice of quick service has implications just as dramatic. The whole southern hemisphere of Epcot is a veritable smorgasbord of culturally specific foods. How will you decide where you eat and what countries to skip? The best solution is to snack as often as possible, so you can get a taste of every country – and here's our thoughts on the best Epcot snacks to try!
Check out the amazing deals on Get Away Today for your next vacation! Promo Code: BusyMomsHelper
Bavarian Pretzel
If you're looking for a meal on the east end of World Showcase, you have a lot of options to choose from – one of them being the buffet in the Biergarten at Germany; but all you can eat food at any World Showcase restaurant precludes any further enjoyment of the other international flavors. Instead, go to Sommerfest and have a Bavarian pretzel. It is way better than a Mickey Pretzel and more rare.
School Bread
The second pavilion in, on the left hand side of the lagoon, is Norway. This pavilion may seem to have been taken over by Frozen, so I'm sure many little kids can point it out quickly. However, the Norway identity in this pavilion is still very much alive. The first snack you have to try when you come to Norway is the School Bread in Kringla Bakeri Og Kafe – it's a sweet custard-filled roll topped with coconut shavings. While my hubby is anti-coconut, this is definitely delicious if you do!
Kakigori
The next place you should stop for a unique snack is at the Kabuki Cafe at the entrance to the Japan Pavilion. Here you will find a refreshing shaved ice treat that is topped with sweet milk. The best flavor is melon, but you can also get it in rainbow, tangerine, cherry and raspberry.
Cheese Plate
Most of the really great World Showcase snacks require you to venture deeper into the pavilion, despite several kiosks planted right on the edge or even across from the pavilion. France requires you to go all the way to the back of the pavilion and rewards you with a massive boulangerie called Les Halles. Les Halles opens before the rest of World Showcase and it's a great place for breakfast. It's also perfect for a savory cheese plate, especially after snacking on sweets. Or nab one of their sweets – there's lots to choose from to add to your Epcot snacks list!
Maple Popcorn
Finally, you can end your trip around World Showcase and you've most likely had more to eat and drink then what is mentioned on this list. The only thing left to do is make sure you save some room. When you get to Canada, where maple is infused with everything, you must have some Maple Popcorn to end your journey around the world with.
Don't miss incredible prices on Get Away Today for your next vacation! Promo Code: BusyMomsHelper
This content may contain affiliate links. We earn a commission at no extra cost to you if you make a purchase. We may earn money, free services or complementary products from the companies mentioned in this post. All opinions are ours alone…
The following two tabs change content below.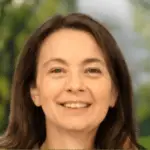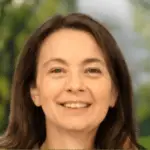 Latest posts by Kelly Dedeaux (see all)