Best Wedding Anniversary Gifts and Ideas
Did you just receive an invitation to a wedding anniversary and you don't know what is the best gift to buy? Wedding anniversaries are super fun, but truth be told, finding the perfect gift is quite a challenging task. There are many things that you need to take into consideration. Is this a silver or crystal wedding anniversary? If you don't know the anniversaries by year, you don't need to worry because I am going to help you out.
Today I will show you my top five favorite wedding anniversary gifts. Not just that, I am also going to explain all anniversary gifts by year. With that being said, let's jump right into it.
Wedding Anniversaries – Meaning by Years
1ST YEAR: Paper
2ND YEAR: Cotton
3RD YEAR: Leather
4TH YEAR: Fruit & Flowers, or Linen & Silk
5TH YEAR: Wood
6TH YEAR: Iron / Candy
7TH YEAR: Wool/ Copper
9TH YEAR: Pottery
10TH YEAR: Tin/ Aluminum
11TH YEAR: Steel
12TH YEAR: Silk
13TH YEAR: Lace
14TH YEAR: Ivory
15TH YEAR: Crystal
20TH YEAR: China
25TH YEAR: Silver
30TH YEAR: Pearl
35TH YEAR: Coral
40TH YEAR: Ruby
45TH YEAR: Sapphire
50TH YEAR: Gold
55TH YEAR: Emerald
60TH YEAR: Diamond
Top 5 Wedding Anniversary Gifts
#1 Scratch Map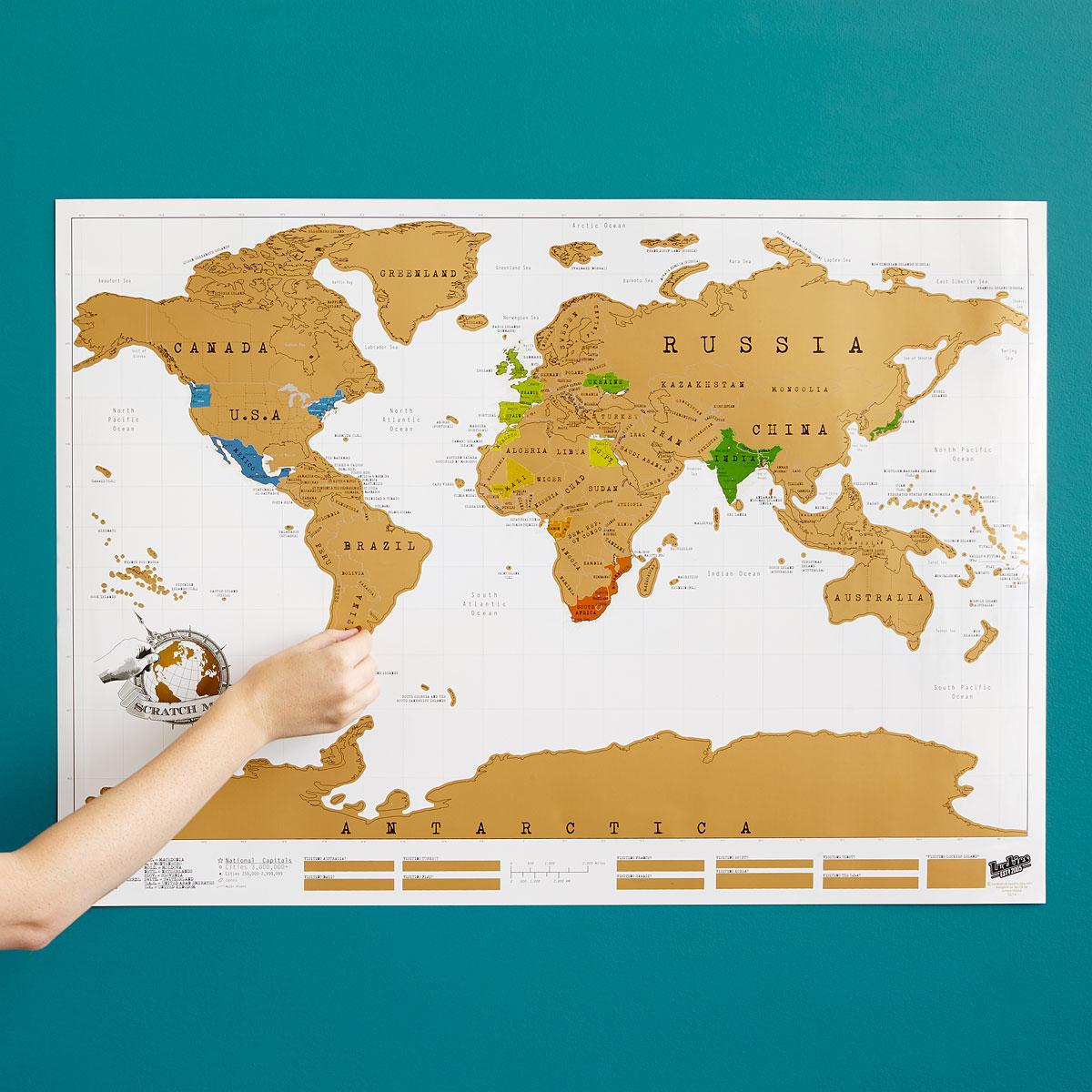 If there is one gift that everyone is going to love, no matter the age, then it has to be a scratch map. The map is big enough to mount it on a wall in the living room and every time that your friends visit a place, they can mark it on the map.
#2 Bathtub Caddy
Do the friends who invited you to their wedding anniversary have a big bath? If that is the case, then you can't go wrong with a bathtub caddy. This is a water-resistant tray that is perfect to have around when you want to relax in the bathtub.
#3 Classy Frame
One of the best wedding anniversary gifts is a classy frame that the couple can use to frame one of their wedding photos. If you have access to their photos, you can go ahead and print them out. I promise the couple is going to love this thoughtful gift more than anything else that you might want to buy for them.
#4 Photo Strips
Since I previously mentioned getting a classy frame as a wedding anniversary gift, I need to continue the list with photo strips. Thanks to social media apps such as Facebook and Instagram, there is a high chance to find the couple's wedding photos and print them out. This is a gift that will keep on giving. Your friends will have a smile on their faces every time that they look at it.
#5 Dining Room Chairs
If you want to make sure that the couple who is celebrating the wedding anniversary, then your best bet is to get something practical that they can use around the house. Here is where the dining room chairs come in. You can never have enough of them!
This content may contain affiliate links. We earn a commission at no extra cost to you if you make a purchase. We may earn money, free services or complementary products from the companies mentioned in this post. All opinions are ours alone…
The following two tabs change content below.
Ang Paris is a crafting and cooking mama who is addicted to Pinterest and chocolate! Ang lives with her husband and 2 children in New Hampshire. After more than a decade multi-tasking in the workplace, she's now a full time mom, writer, and blogger who tweets up a storm!
Latest posts by Angela Paris (see all)