Easy German Pancakes
Has there ever been a recipe that you remember from many years ago, but for whatever reason haven't made it since? I first tried these MANY years ago (about 20, actually) and still remember that I absolutely loved them. My aunt made them for us when we stayed with them one time, and I've wanted to remake the recipe ever since. I have NO IDEA why I waited so long, but I'm so glad I *finally* got the recipe and remade these delicious and Easy German Pancakes! They were just as amazing as I remembered from that long ago, and now my whole family enjoys them on a regular basis. When you find a winner, don't wait too long to try it again!

Hubby was so confused when I said I was finally making my aunt's German pancakes, because he had no idea what they were! They're baked in a pan, with the edges lightly browned and firm but the inside a very soft – almost creamy – texture. I actually don't like regular pancakes, but I totally LOVE the flavor of these ones – I don't know how to explain the difference, but they have a rich, egg-butter-like taste with a hint of sweetness to it. It can be served with normal maple syrup, powdered sugar, or even jam – top it how you like!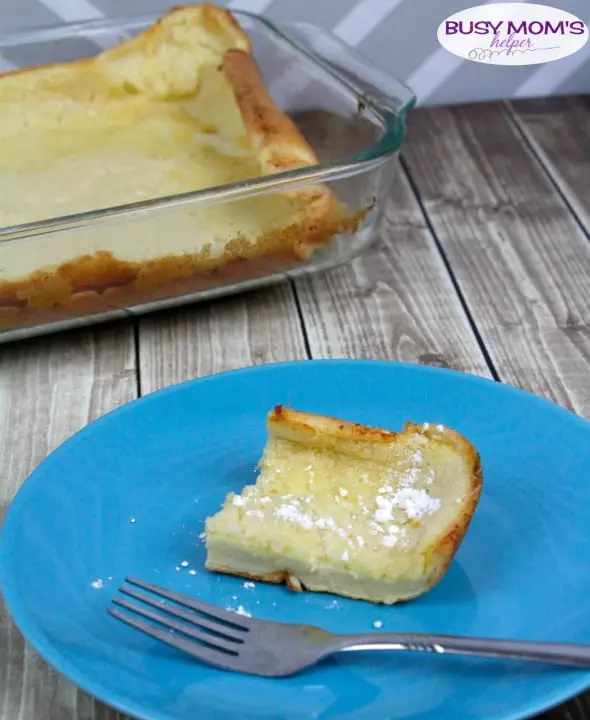 Makes one 9×13 pan – our family of 7 went through a pan and half so we double the recipe.
Ingredients
1 cup Milk
6 Large Eggs
1/2 tsp. Vanilla
1/4 tsp. Salt
1 cup Flour
For pan: 2 tbsp. Butter
Directions
Take a 9×13 baking dish and put the butter in it (not melted). Place it in the oven then preheat the oven to 400 Degrees F. As it preheats, watch until the butter is melted then remove the baking pan from the oven. Carefully swirl the butter around to cover all the bottom and up a bit on the edges (I used a spatula to help prevent burns).
In a blender (or in a bowl using a hand mixer), blend the eggs, milk and vanilla for about 30 seconds. Pour into a bowl (unless already in one), and gently add in the flour and salt – stir just until combined, as over-mixing will affect the texture.
Pour into pan, then bake at 400 Degrees F for about 20-25 minutes, or until edges are lightly browned all around.
Tip: I like using a glass pan, because I can make sure the very bottom is browned, which means the center of the German pancakes is likely cooked all the way through. 
But here's another great thing – my aunt gave me a recipe for a syrup that I hadn't tried the last time I enjoyed German pancakes at her house and Oh. My. Gosh! It was incredible, and compliments the pancakes perfectly. It's more sweet, so brings out a lot of the flavor in the pancakes. Not being a fan of normal maple syrup, this was just the ticket for a winning breakfast recipe!
German Pancake Syrup Recipe
Ingredients
1/2 cup Buttermilk
1 stick Butter
1 cup Sugar
1 tsp. Baking Soda
1 tsp. Vanilla
Directions
In a large saucepan (as it heats, it will expand to double or triple it's volume – then shrink back down when not heating – so make sure you allow room for that to avoid overflow) bring the buttermilk, butter and sugar to a boil stirring often. Once boiling, reduce heat to low and simmer about 6 minutes, stirring occasionally.
Remove from heat and mix in the baking soda and vanilla. Enjoy it over your German pancakes – best served warm!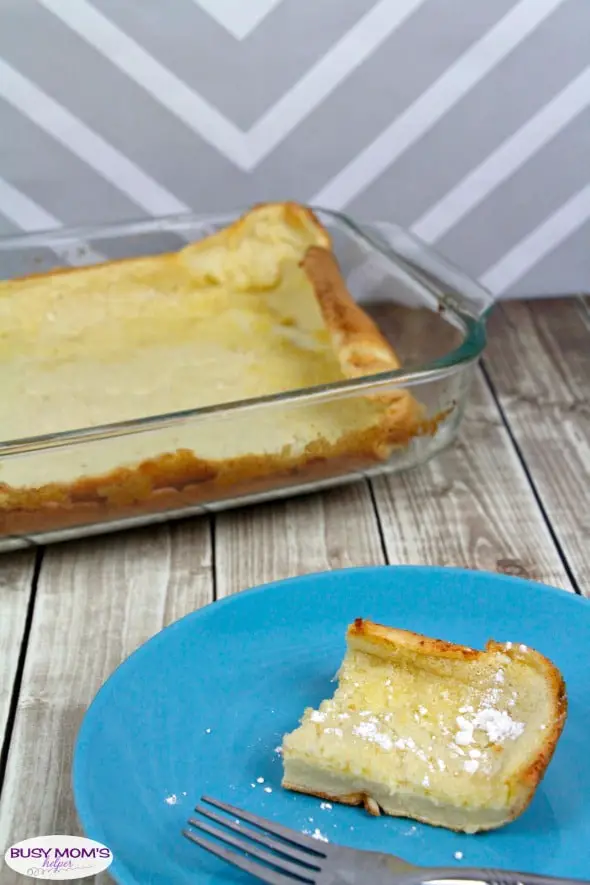 What's a recipe you remember you loved from long ago?
This content may contain affiliate links. We earn a commission at no extra cost to you if you make a purchase. We may earn money, free services or complementary products from the companies mentioned in this post. All opinions are ours alone…
The following two tabs change content below.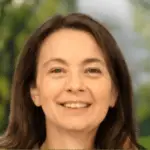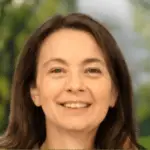 Latest posts by Kelly Dedeaux (see all)