Make Your Own Indian Corn
With my favorite holiday fast-approaching, I'm feeling festive. You, too? Then you're gonna love this!  I'm showing you how to Make Your Own Indian Corn!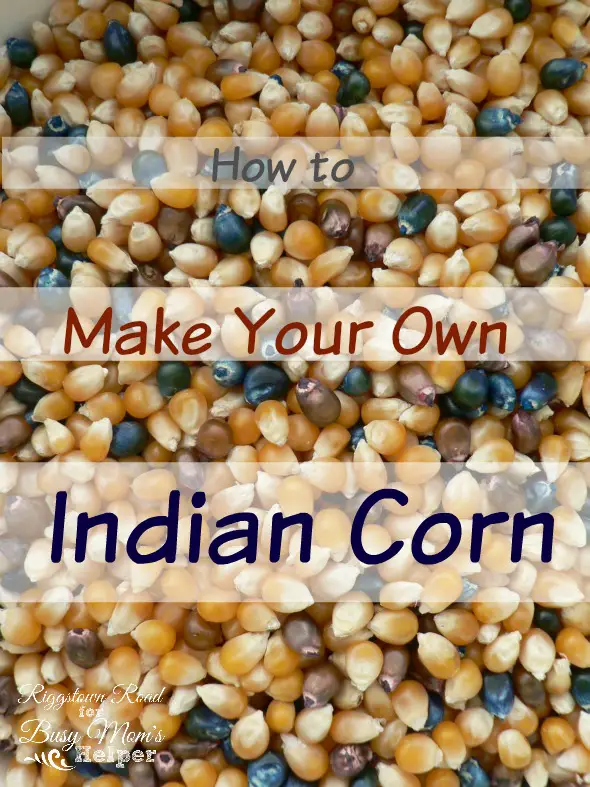 I'm Lynn, over from Riggstown Road to share an easy little DIY, or maybe I should I say D-Y-E. 😉  Making Indian corn is not only a fun, kid-friendly fall activity, it's also pretty much a one-step process.  (My kind o' project!)
It all started when I saw some POPCORN on sale one day, and I just thought it was so pretty.  (Call me crazy.  I'm so very visual that I notice things like that all the time.  Wonder if that's why I can't sing?  Because I'm so much more visual than auditory?  Anyway…)
I thought about how pretty it would be as part of my fall décor, and then I thought how pretty it would be if it were INDIAN CORN, which is just gorgeous.  I decided to transform it.
Besides it's lovely colors, Indian corn has a connection to history, which I think makes everything more fun.  Real Indian corn really was made into flour and corn meal by the Pilgrims and Indians we so often talk about at Thanksgiving.  What a perfect time for some research with the kids!
Nowadays, you can buy Indian corn in bundles at the supermarket, or even order the seeds,  OR you can make your own autumn-colored kernels like I did.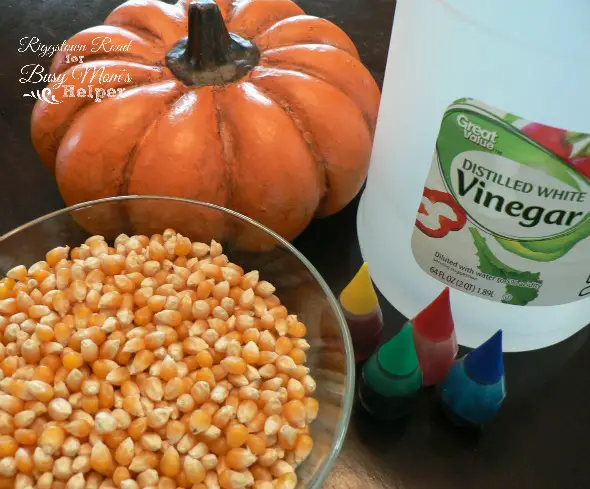 SUPPLIES:
Popcorn kernels (unpopped, of course)
White vinegar
Food Coloring (especially red, green, and blue)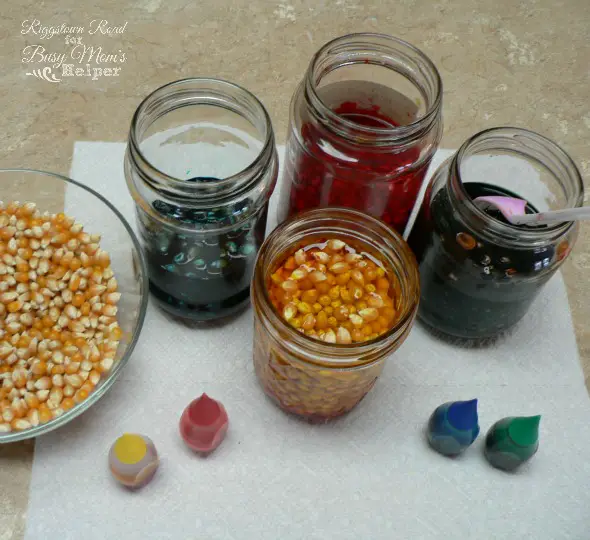 DIRECTIONS:
Divide the kernels into jars
Add vinegar to each jar, enough to cover kernels.
Drop a good amount of food coloring into each jar.
Let sit for a while, until you're happy with the intensity of the color.
Drain the vinegar out of jars, and pour kernels onto pans lined with paper towels.
Spread kernels out and allow to dry 24-48 hours.
NOTES:
This stuff is messy, so protect surfaces accordingly.  And be prepared to have colorful fingers. 🙂
But the results are so worth it!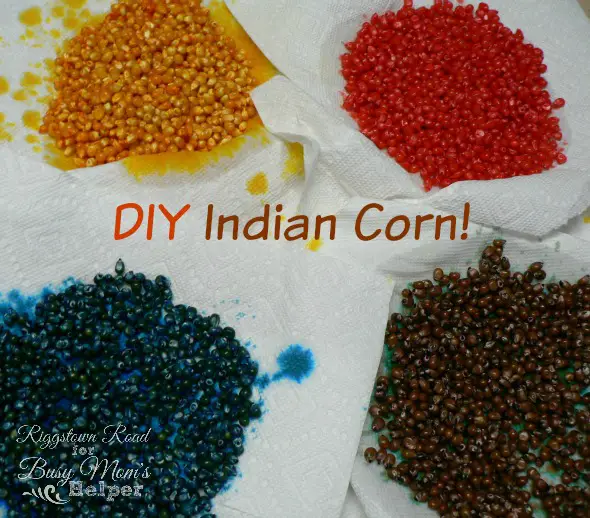 To get brown, I combined red and green food coloring.  I used a lot of drops to get deep colors, like the blue.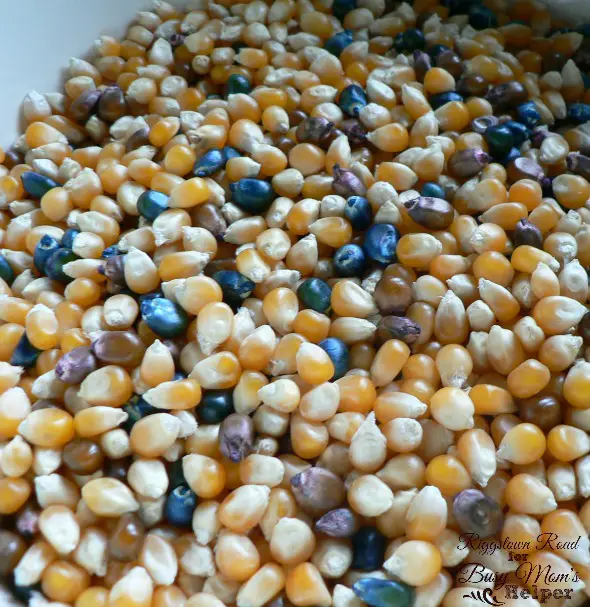 When they were all dry, I combined the brown and blue ones (my favorite) with the natural popcorn kernels.  You can look at real Indian corn for inspiration, and make color combinations that you love.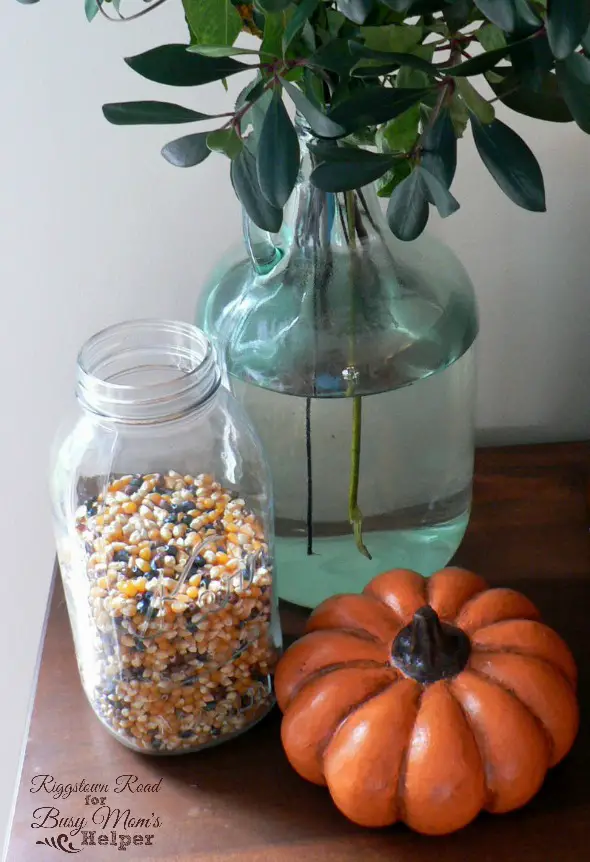 There are a million ways to use this colorful corn.  To see what I made with my d-y-e-d Indian corn, visit me at Riggstown Road!
This content may contain affiliate links. We earn a commission at no extra cost to you if you make a purchase. We may earn money, free services or complementary products from the companies mentioned in this post. All opinions are ours alone…
The following two tabs change content below.
Hey there! I'm Lynn - homeschooling mom and happy wife, loving my simple country life. Come visit me at Riggstown Road!
Latest posts by Lynn Driver (see all)