Superhero Hooded Towels Tutorial
We love hooded towels at our house. It's just nice to literally wrap them up completely after their bath (for the boys) or for my girl to wrap herself up. They think it's lots of fun, too! The ones we did have were from when they were smaller – animals such as a lion, shark, duck and frog, and a princess crown one for my girl. They were fine, yes, but having grown so much, it didn't cover completely. Or really at all – like from the hood on their heads down to their little bums. Then they'd try to curl up their legs to dry off and stay warm, without much success. It was time to replace them, that's for sure!
I wanted BIG hooded towels this time. And I mean HUGE!!! So really, you don't need to sew two full towels together, I just chose to for this.
Two bath towels ($3 each at Walmart)
One hand towel ($2 at Walmart)
Felt of color choice for details
Here are the color schemes:
Wonder Woman: Blue, Yellow & Red. She has white stars on the bottom, and a gold crown with red star.
Superman: Blue, Yellow & Red. His cape is red, along with part of his pants. Top and pants are blue. Yellow Belt.
Batman: Black & Yellow, or you could do grey as well. I added bat ears to the hood – too cute! Yellow belt.
Green Lantern: Green, White & Black
Take the two towels and sew them together, with a nice seam. Make sure the prettiest edge is on the outside. (sorry for the terrible pic – was taken in my craft room at night, since the kids couldn't see them in the day or I'd be totally busted!) The part that's showing here should go on the INSIDE of the towel.
I thought they looked best with this seam running vertical. Place the hand towel with one long edge along the top of your 'bottom' you just created. Again, make sure the prettiest seams are going to be on the outside! Like in this picture below…pretty seams on the outside!
Then take the very top of the hand towel, fold and sew together.
Use the felt to create some Logos, Crowns, Belts, Stars, Bat Ears…..give them personality, just like the kiddos! Then just sew them on – the smallest felt pieces (logos and crown) were done by hand stitch, the rest on my normal sewing machine
See the adorable little bat ears? I LOVE LOVE LOVE them!!! So does my little Batman 🙂
Sorry I don't have a pic of my Green Lantern – he was ultra grumpy this week with schedules going back to normal. I'll try to nab a photo this weekend and include it 🙂
What hooded towel would YOU love to make, and for who?
This content may contain affiliate links. We earn a commission at no extra cost to you if you make a purchase. We may earn money, free services or complementary products from the companies mentioned in this post. All opinions are ours alone…
The following two tabs change content below.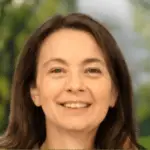 Latest posts by Kelly Dedeaux (see all)