Varagesale: Sell, Buy & Earn
This post is sponsored by Varagesale. All opinions and experiences are my own.
As most of you know, we just made a big move to be closer to hubby's work. Between clearing stuff out to 'show' the house we were selling, to the massive loads we just didn't want to deal with moving, we tossed a bunch of stuff. I really wish I'd known there was a great LOCAL site where I could earn some extra cash by easily selling all that stuff! Varagesale: Sell, Buy & Earn is such a great idea, especially when you're wanting to clean out or earn some money.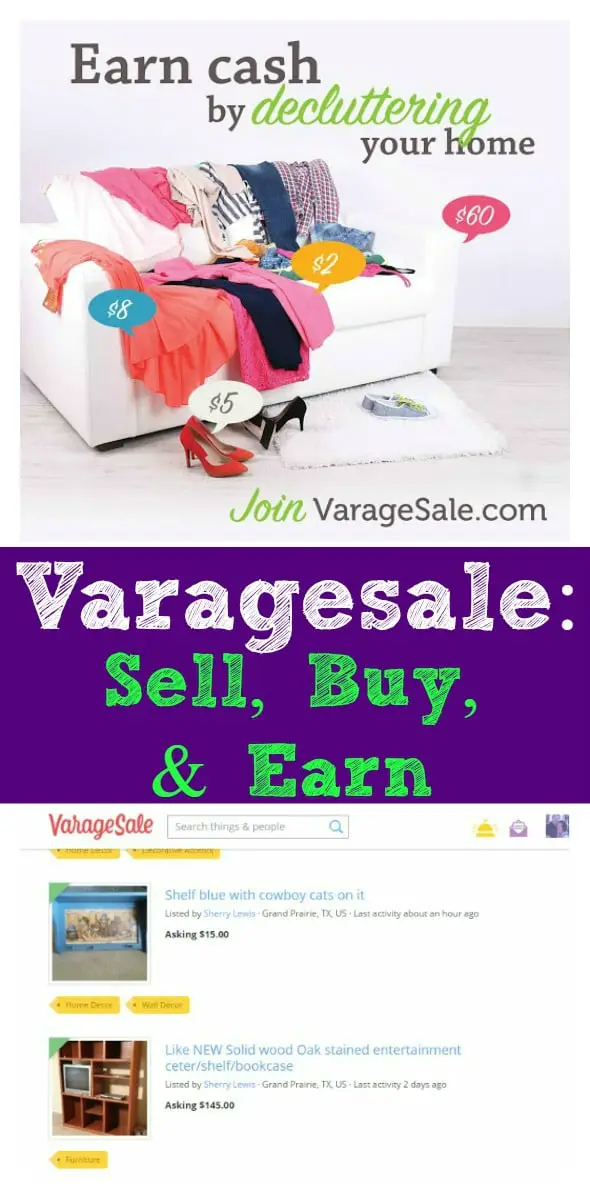 You're probably asking 'what IS Varagesale'? In a nutshell, it's an online garage sale that's not only convenient and keeps things local to avoid shipping/delivery/pick-up nightmares – it also saves you tons of time! Think about how many hours you spend on a typical garage sale: you've got to gather your items and store them until you have 'enough', set them out, price tag them, advertise, then sit out there waiting and hoping people will come by and purchase. Agh! Wouldn't it be much easier for list your items in a list of local people who are ACTIVELY looking, like this…..?
I just had to check it out! I signed up for my local area, and got to searching the simple system – this is what it looks like when I sign in. There's easy menus for your Feed, Discussions, searching Categories (or just search at the top), and keeping your own items and transactions organized.
I'm seriously kicking myself for not holding onto the stuff we didn't want anymore! But….I'm in need of a few new things for our new house! Like a nightstand – my old one was bulky, falling apart, and just annoying. Definitely not worth keeping! I simply searched and found the perfect one!
I was able to comment on the listing, and send a direct message to the seller to work out pick-up/delivery.
And guess what my local DFW friends – there's new communities for our area on Varagesale.com now!
There's all sorts of things – from furniture, decor and games to clothing, appliances and gifts!
How did it get started, you ask? VarageSale was founded by a former elementary teacher, Tami Zuckerman in 2012 after she became frustrated using other sites to buy and sell online. She approached her husband, a programmer, and the two collaborated together to create something more user friendly with a better experience than existing classifieds sites or social networks.
There's even an APP – because it's all about convenience and simplicity here!
The app uses location technology to sort the news feed based on what's closest to you. The more people posting and shopping within a community, the more local your experience will be.
Another nifty and helpful trick for VarageSale users? You can customize your news feed so that only the categories and items you care about, show up! Here's how: https://help.varagesale.com/article/88-how-to-hide-categories
You can Also WIN!
**Limited Time "Super Seller" Cash Promotion and Family Vacation to Orlando Contest**
New VarageSale sign-ups who join a newly launched community will earn $5 for every item they list for sale (up to 25 items). That's potentially $125 up for grabs!

BONUS: every item listed for sale is also an entry into a state-wide contest to win a family vacation (up to 5 people) to the most magical place on earth in Orlando, Florida (Disney World).
Super Seller cash offer available to new VarageSale signs-ups only, and only eligible in new VarageSale communities. Limited to first 100 new sign-ups per community. Disney contest is available to new and existing VarageSale users and is state-wide. Full terms at terms.varagesale.com/tx
Be sure to go Sign Up for your local area, then check out Varagesale on their social channels, too!
This content may contain affiliate links. We earn a commission at no extra cost to you if you make a purchase. We may earn money, free services or complementary products from the companies mentioned in this post. All opinions are ours alone…
The following two tabs change content below.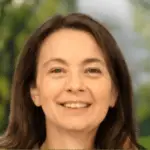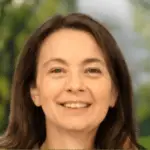 Latest posts by Kelly Dedeaux (see all)