30+ Non-Sandwich Lunch Ideas
Keeping lunch ideas fresh for the kids has always been challenging (PB& or Egg Salad?).  Putting together tasty and healthy lunches for all my kiddos is tough, so I've been working to add variety to their lunches. I together this list of 30+ Non-Sandwich Lunch Ideas.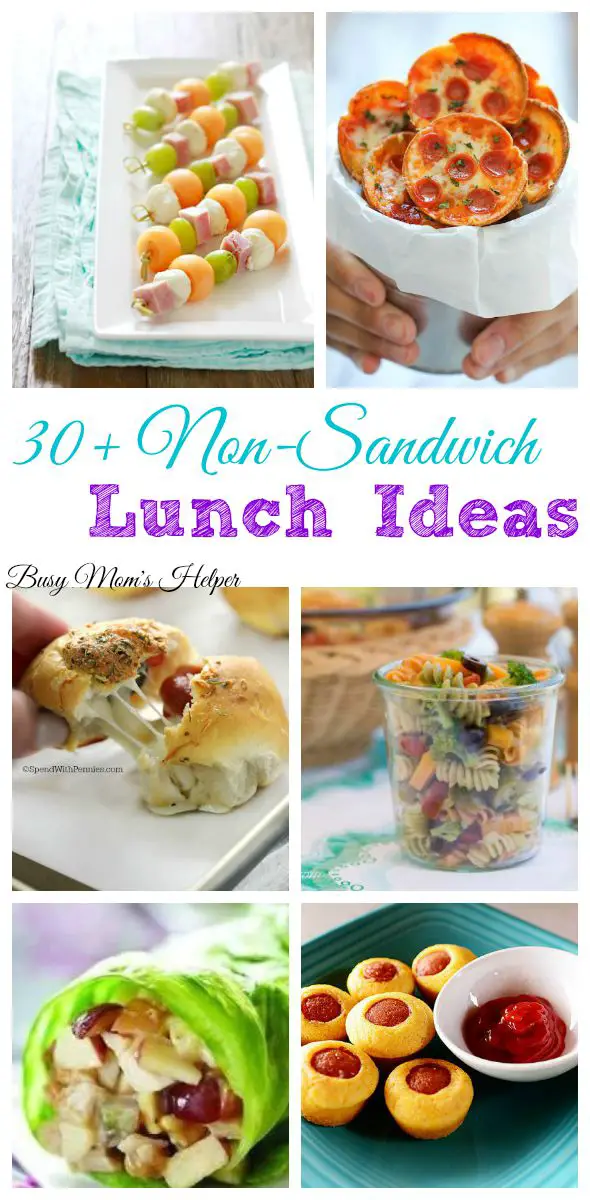 We still do sandwiches in our lunchboxes sometimes, but how can I make my kids do the same stuff all the time if even I get sick of the repetition? That's why we need some good non-sandwich ideas to get us through the coming school year.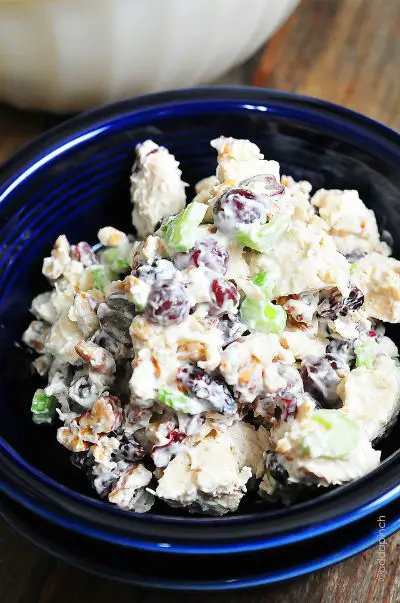 A delicious and healthy (don't tell your kids) lunch that's easy to make.  A balanced lunch idea that checks all the nutritional needs. This is especially tasty with our jimmy johns bread recipe!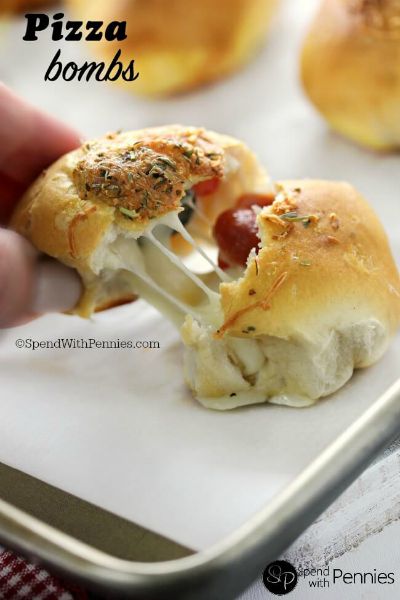 Everyone loves pizza and yummy alternative to the stale Hot Pocket lunch other kids are forced to eat.
This one falls under the "great ideas" category and allows you to mix-and-match your kids favorite flavors.  Super easy to make and a great lunch option when the kiddos need something different.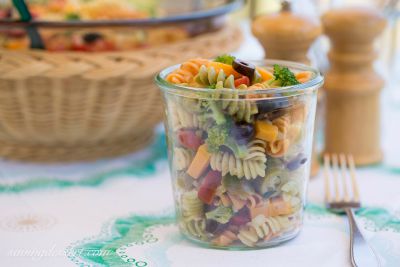 Packed with flavor and deliciousness, this idea will be a sure winner with the kids.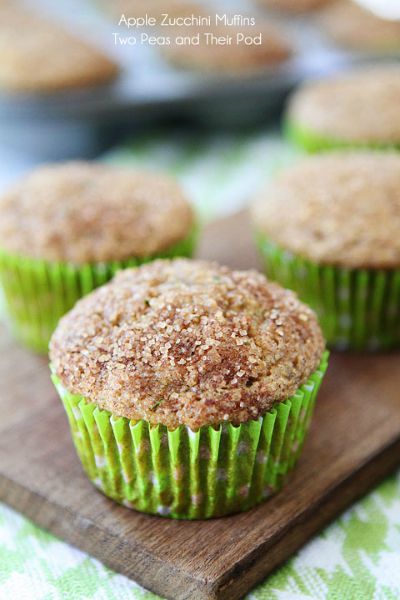 Running late every morning?  Here's a great on-the-go option that's healthy…and delicious!  Feel free to add your favorite toppings to take this to the next level!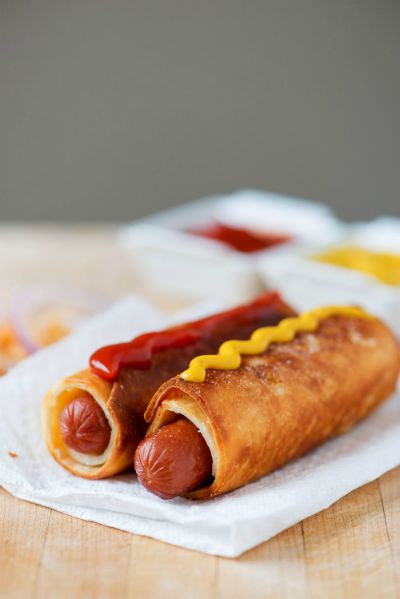 A great non sandwich option that's quick and easy.  We love to dip these in some Ranch from Red Robin!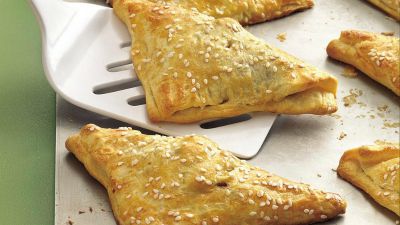 All the benefits of a Sloppy Joe without the mess!  An easy lunch idea to get you out of the "lunchbox rut".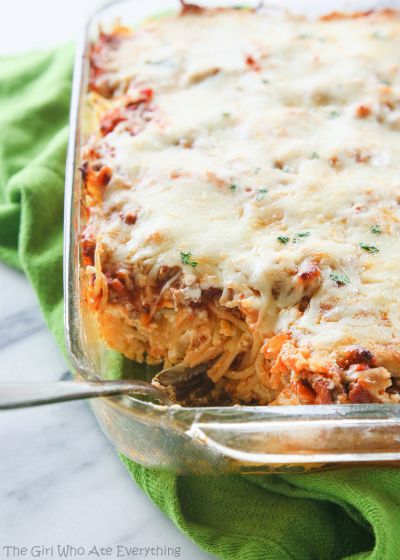 One of my favorite non sandwich lunches to make.  Pro tip: make it the night before as it always tastes better the next day.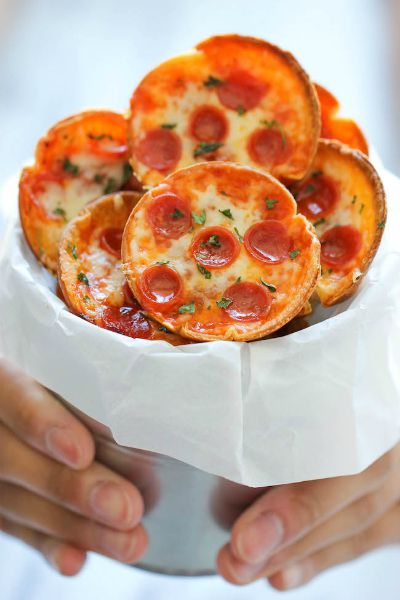 A yummy, new lunch idea for moms whose kids LOVE pizza.  Easy to make and provides endless options by allowing the kids to add their favorite toppings.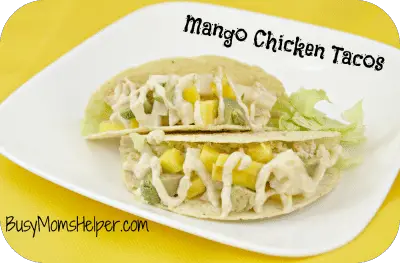 A great lunch option, especially if you're looking to add extra protein.  Made with simple ingredients and a delicious alternative to the normal sandwich.  Add black beans to enhance the overall flavor.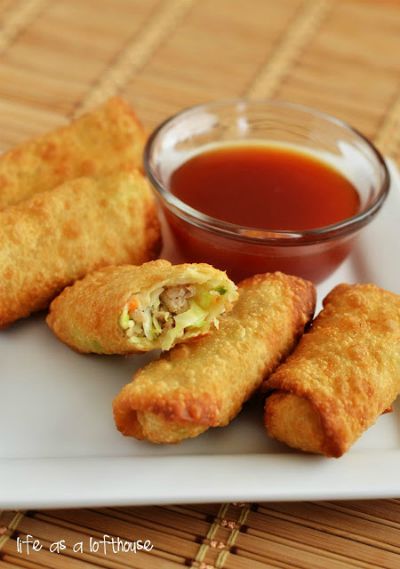 Don't be intimidated by egg roles. Super easy to make and one my kids love. We love to dip them in the sweet soy glaze!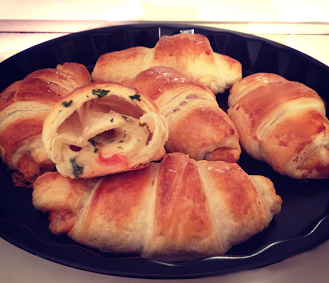 Tasty, warm treats the kids will love.
Made with simple ingredients and extremely kid friendly.  Paired with our creamy tomato soup, what a cozy meal!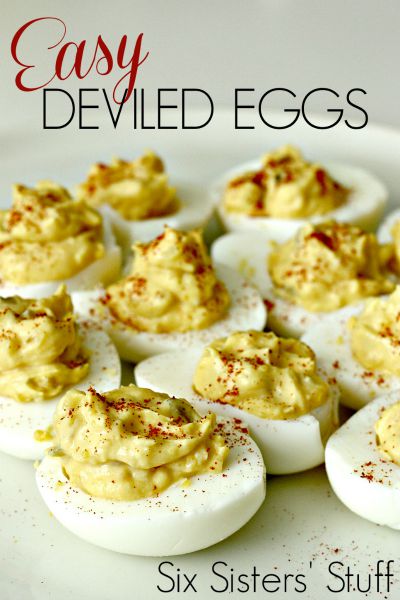 An easy lunch idea everyone will love.  Add some fresh parsley and the kids will wonder if they're on the set of the Food Network.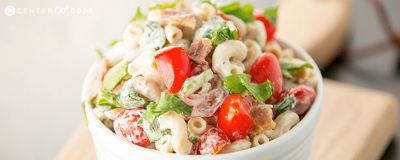 You had me at Bacon.  A delicious fresh pasta salad option for the family.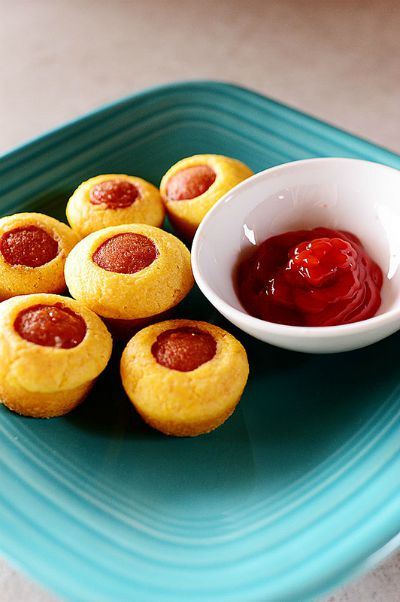 All the yummy goodness of corn dogs in bite-size portions.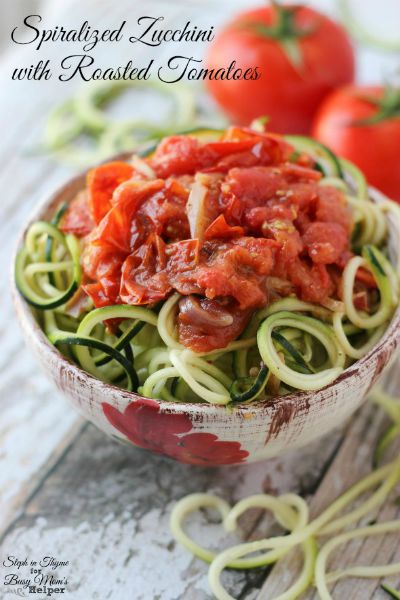 A healthy alternative to pasta without sacrificing flavor.
What's better than breakfast for dinner?  Breakfast for lunch!  Easy to make lunch idea and changing up the toppings provides never-ending variety.
Way better than take out and you can add your favorite flavors.
A great on-the-go option packed with fresh fruit and whatever else you want.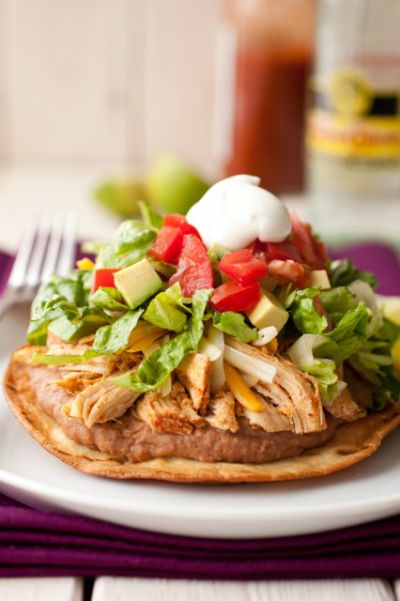 A great slow cooker option that packs a ton of flavor for the whole family.  Feel free to make a big batch for yummy leftovers.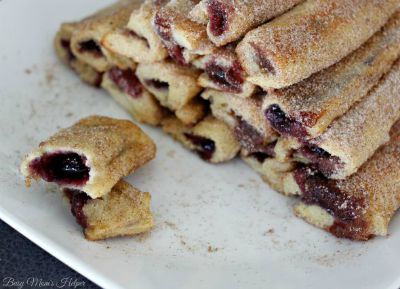 A favorite in our house with all of the kids.  Go with your own favorite fresh fruit choice to add variety for the whole family.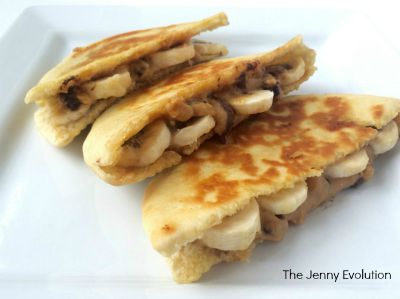 Chocolate?  Yep.  Peanut butter? Yep.  And bananas?  If this is a dream, don't pinch me.
Easy meal prep (also provides a gluten free option) that's kid friendly.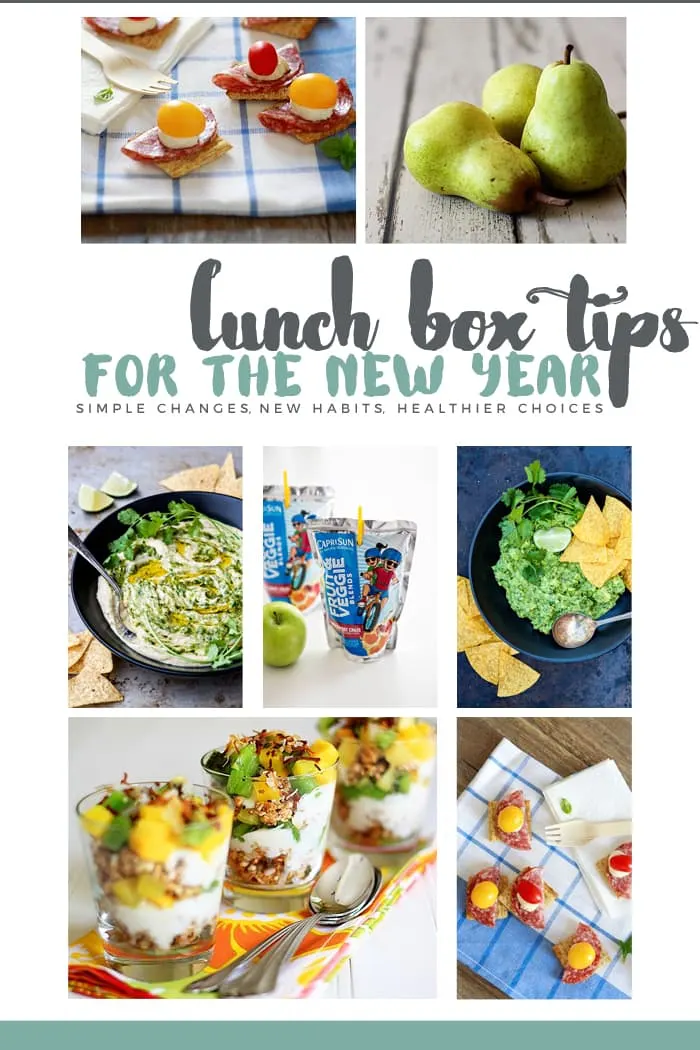 Great ideas when you have "lunch box block".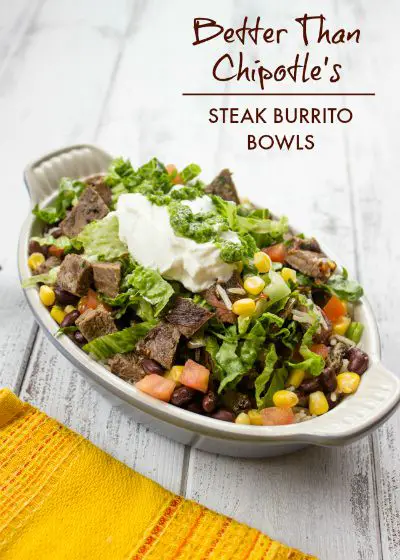 A perfect option for picky eaters or those who need gluten free choices. Pile high with your favorite toppings and sour cream.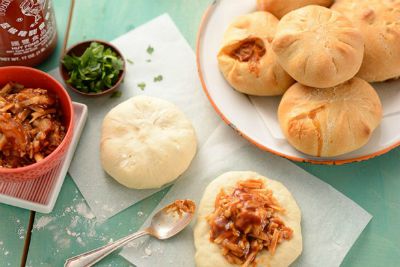 Our kids love these BBQ Chicken Pockets.  Customize the flavor for each and you're sure to keep everyone at the table happy.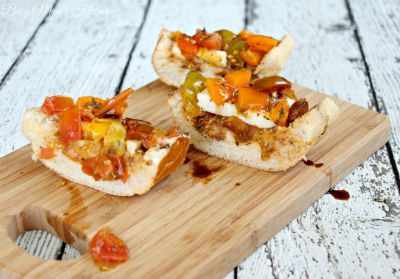 Fresh, yummy flavors burst from this amazing idea.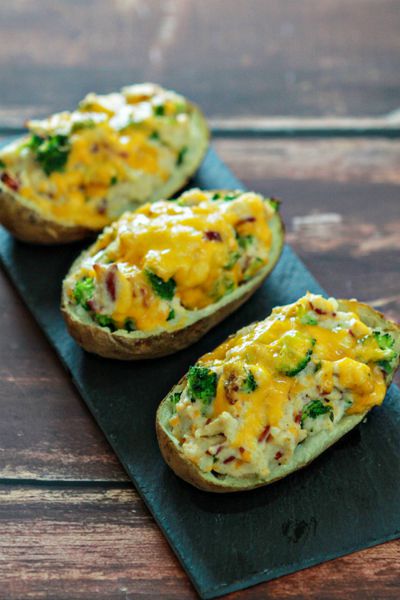 A great non sandwich idea!  Mix things up by adding your favorite cheeses!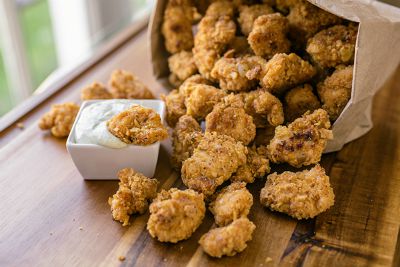 Super easy and clean option for chicken. Baking these yummy treats in the oven saves the mess of having to fry in oil.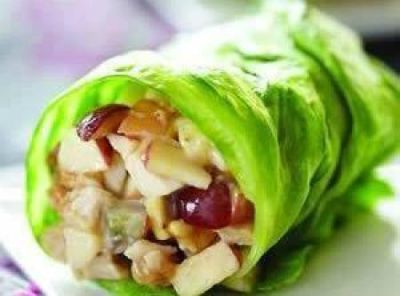 A yummy gluten free option, or great if you're keeping things extra healthy.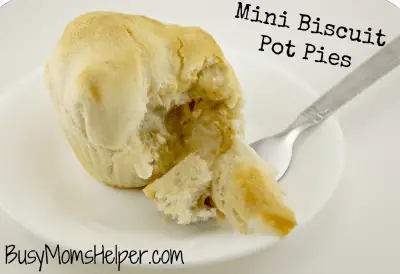 My kids are suckers for a good pot pie. We love making different tiny versions for each to add variety.
We love to use our leftover Chili Mac for lunch we we have extra, check it out if you have not tried it yet, it's delicious! 
FAQ
What to feed kids that don't like sandwich?
Pasta salads, pizza, or any frequent choices from their favorite restaurants.
What can I replace lunch with?
Other meal alternatives that are just as easy include portable fruit (apples, bananas), 100% fruit juice, low-fat cheese, crackers, bagels, yogurts, peanut butter, nuts, dry cereal, graham crackers, cereal, or granola bars.
What should I pack for lunch for a picky eater?
Turkey and Cheese Tortilla Wrap.
Ham and Cheese Bagel.
Peanut Butter (or Almond Butter) and Honey Sandwich.
Cream Cheese and Cucumber Finger Sandwiches.
Cream Cheese and Jelly Tortilla Wrap.
Chicken Nuggets and Dipping Sauces.
Pasta – Ravioli, Tortellini, or Spaghetti with Sauce of Choice.
This content may contain affiliate links. We earn a commission at no extra cost to you if you make a purchase. We may earn money, free services or complementary products from the companies mentioned in this post. All opinions are ours alone…
The following two tabs change content below.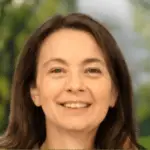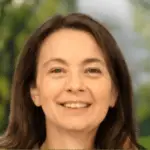 Latest posts by Kelly Dedeaux (see all)