Buying the Best Mattress for the Best Sleep Ever
Thank you Puffy for sponsoring this post. 
Most moms would agree that 8 hours of sleep has become a luxury. Being sleep deprived has become every mom's new norm that even when they get a chance to stay for a couple more extra hours of sleep, they still end up waking up too soon.  There are many factors that can affect your sleep quality and this includes your bed. Making your bed the most comfortable place ever can help you achieve a long and restful good night's sleep. You moms deserve it anyway! Start with finding the best mattress. Trust us, your mattress can make a really great difference in the quality of your sleep.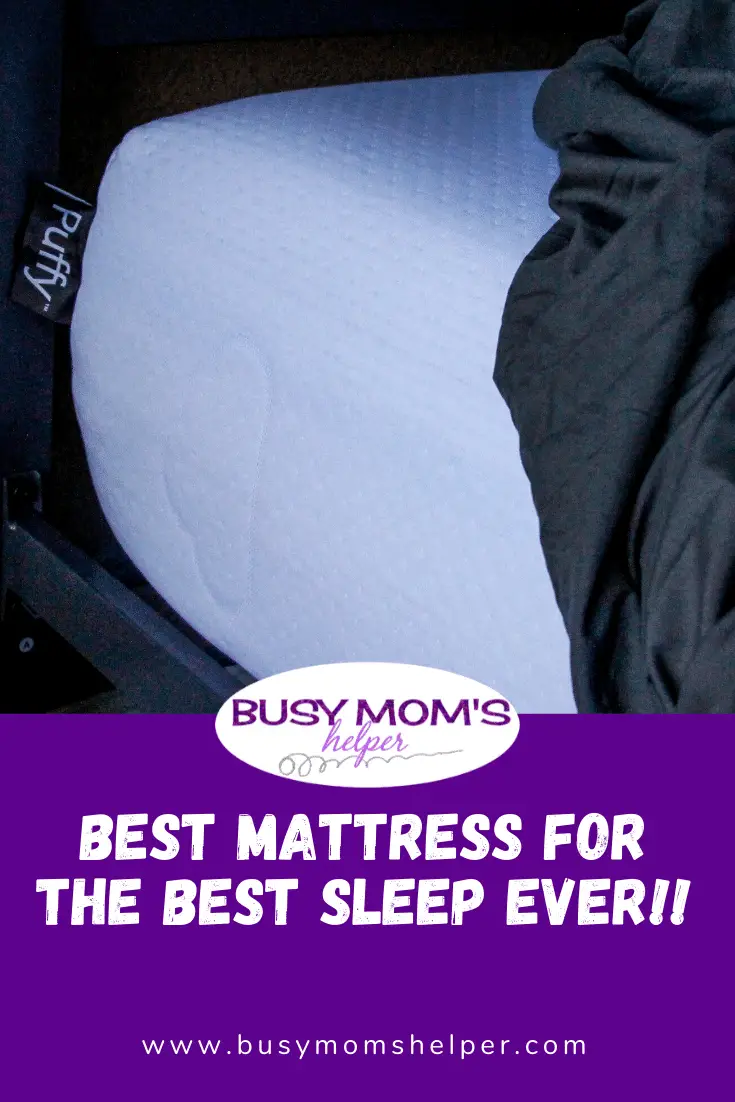 If you are in the process of redecorating for 2022, make sure you include creating the most comfortable bedroom ever for yourself, your kids, or even for your guests as one of your goals! Your family and your future guests will thank you for it! Be sure to buy a mattress that can help you achieve such a goal. Since mattresses don't come cheap, you wanted to buy the mattress that is worth every penny. Start your search by looking for a top rated mattress with stellar 5-star ratings. You want to make sure that your mattress is proven, tested, and people swear by it! So, take your time researching and running through mattress reviews.
For us, we found that the Puffy Lux Mattress works for our needs and we have been reaping the benefits of a quality good night sleep since day 1 and here is why:
Supports all sleeper types
There is nothing more annoying than not being able to find the right position to help you fall asleep. Some mattresses do a great job of providing comfort when sleeping on the back or belly. Fortunately, this is not the case for the Puffy Lux Mattress. Instead of focusing on only one side, this product has been designed to support all sleeper types. It is a memory foam mattress so sleeping in any position that you want is guaranteed to not give you any sore neck or back that often comes with a bad sleeping position. So if buying a memory foam mattress has been on your list for a while now, then you'll never go wrong with this mattress.
Talking about the versatility of the product, we want to highlight that you will not be required to purchase a special bed frame for it. The Puffy Lux mattress size and dimensions are specially designed to work with all frames or surfaces. You can buy mattress in the following size options: Queen, Twin, Twin XL, Full, King, and Cal King. Therefore, you can place the mattress on any type of bed frame and it will work.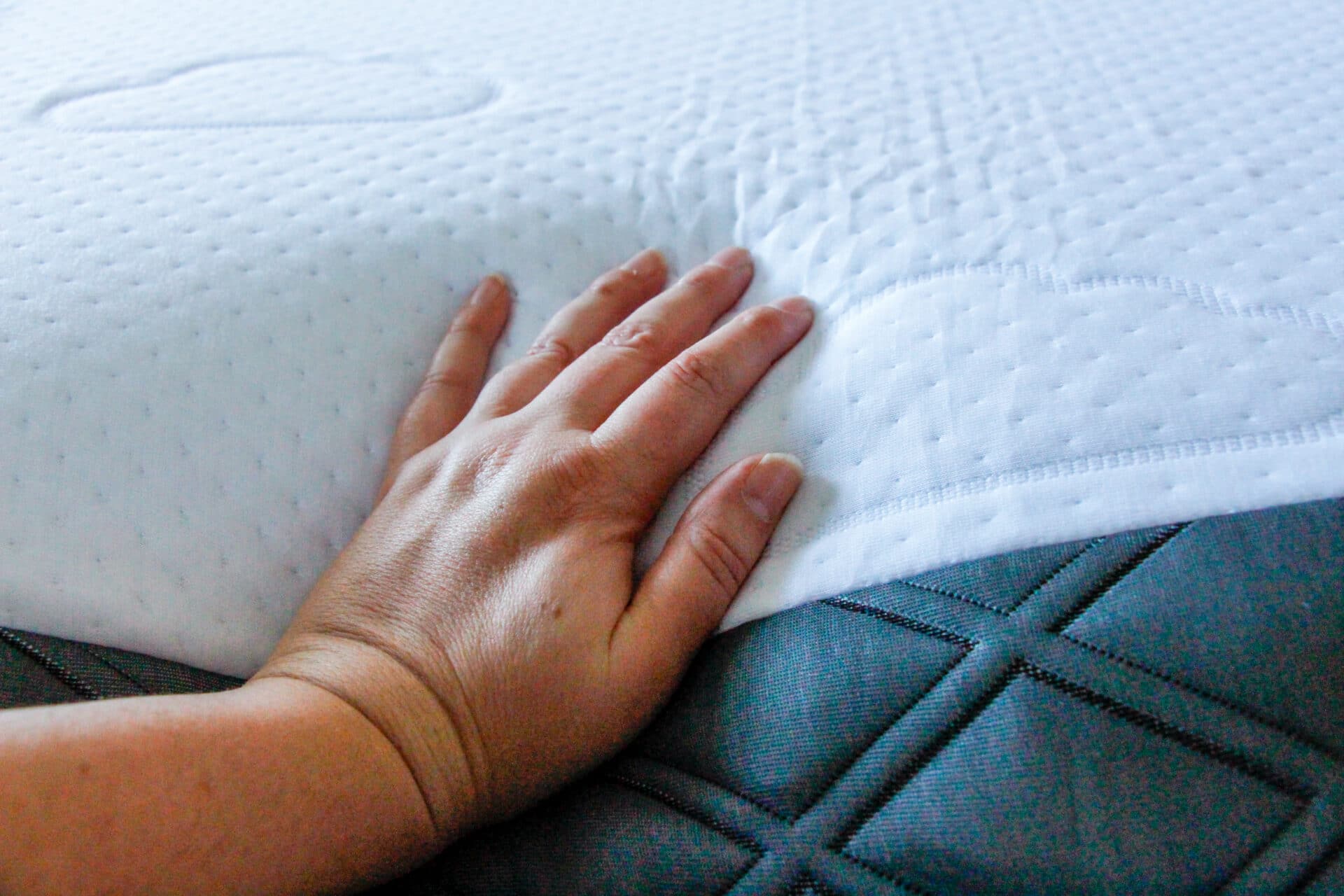 Dual-Cloud Foam and Climate Adaptive Layer
Comfort is all that matters when it comes to top rated mattresses. This is why it shouldn't come as a surprise that this premium product is equipped with dual-cloud foam. If you are unfamiliar with dual-cloud foam, then you should know that it adapts to the body so that it relieves the pressure points. You will never feel better waking up than after sleeping on the Puffy Lux Mattress. The mattress adjusts to your body and your sleeping position. 
The dual-cloud foam will make you feel weightless, but that's not all! The dual-cloud foam works together with the climate-adaptive layer to keep the mattress cool. This means that you can think about your AC less in the hot summer days. You can finally take an afternoon nap and not wake up sweaty. What's great about the climate adaptive layer is the fact that it will also make the mattress feel warm during winter.
Keeping it clean is not hard
Don't you just hate how difficult it is to wash off the stains from bed covers? The folks at Puffy know this too well and this is why they are bundling the top rated mattress with an all-new stain-resistant cover. The cover will act as a mattress protector but more importantly, it will keep all stains off your bed. The Puffy Mattress cover can be unzipped and washed at home. You don't need any special cleaning product or waterproof mattress protector because you can clean it all with a simple napkin.
We also want to mention that all mattress covers that Puffy offers are Oeko-Tex Standard 100 Certified. What many people don't know is that textiles that are used in most mattresses contain chemical compounds. These compounds can be harmful to your health but fortunately, this is not something that you need to worry about after purchasing the Puffy Lux Mattress. The Oeko-Tex Standard 100 Certification guarantees that the textiles do not contain any chemicals. You will sleep safer knowing that there aren't any chemicals that can hurt you.
Stylish Design
There are many factors that you need to consider when buying a mattress and one of the most important ones is the design. After all, the bed is an important décor element in your room's interior design and it has the power to make or break the design. Using the Puffy Mattress Lux with the special stain-resistant cover will not only make your room look better, but it will also make it feel more welcoming by bringing in a breath of fresh air. Obviously, you can use any type of cover that you want to make the interior design stand out. However, the benefits that the stain-resistant cover brings are just too good to give up.
Risk-free 101 Sleep Trial
You can check out as many mattress reviews as you want and there will be one feature that they all are missing when compared to the Puffy Lux Mattress. The manufacturers are so confident that this mattress is a life-changing product that they are providing everyone with the opportunity to test out how comfortable it feels.
This is called the "Puffy 101 Night Sleep Trial". You can buy the mattress and test it out. If you don't feel like the Puffy Lux Mattress delivers on all promises, then you can return it free of charge and you will also receive a full refund. It doesn't get any better than this!
Lifetime Warranty and Donations to Children
If you aren't yet convinced that the Puffy Lux Mattress is worth the investment, then you should know that the manufacturers are offering a lifetime warranty. Spending the extra money on a top rated mattress is more than worth it! The company is so confident that their mattress is of the best quality that they offer a lifetime warranty. Who else does that?
To make things even better, Puffy believes that every child should have a bed to sleep on, that just resonates to us a lot. Puffy donates comfortable mattresses to non-profits such as Penny Lane Center, Teen Challenge, The Mission of Hope, St. Vincent de Paul, Mid-Maine Homeless Shelter, and Nashville Rescue Mission. Therefore, a significant part of your money will go towards a good cause and you got yourself one of best mattress available in the market.
This content may contain affiliate links. We earn a commission at no extra cost to you if you make a purchase. We may earn money, free services or complementary products from the companies mentioned in this post. All opinions are ours alone…
The following two tabs change content below.
Ang Paris is a crafting and cooking mama who is addicted to Pinterest and chocolate! Ang lives with her husband and 2 children in New Hampshire. After more than a decade multi-tasking in the workplace, she's now a full time mom, writer, and blogger who tweets up a storm!
Latest posts by Angela Paris (see all)