Best Printer For Vinyl Stickers – FAQ & Buyers Guide!
Vinyl stickers require a slightly different set of printers in order for you to get the best results. However, there are plenty to choose from and we will cover the best printers for vinyl stickers below.
Vinyl stickers are becoming an increasingly popular piece of merchandise for people to have, whether in a physical shop or an online store.
This is especially the case for many small businesses for artists and graphic designers, where vinyl stickers are often instrumental in getting your designs out there as both a business and a creative exercise, even put vinyl stickers on glass! . You can learn how to apply vinyl stickers by checking out our quick guide!
However, if you plan on making a business out of it, it is no good simply hiring and outsourcing your printing to another company. If you want to streamline your business model, then you need to find a printer that can do that little part of the process for you.
Based on both our personal experiences testing a huge range of products out for ourselves, as well as based on the experiences of professional artists who have had years of practice using these printers.
We have compiled a list of printers that are proven to be great for printing vinyl stickers, as well as select the best amongst them for your convenience.
If you want the short version, try and check out the Canon Pixma Pro-2000 in my testing this one was my favorite.
If you want to know what you should pick this printer for your vinyl stickers in particular, read on to find out for yourself what the best printers for vinyl stickers are!
Starting this list with an option that will serve any newcomer's needs when it comes to a high-quality printer, Canon has been in the business for decades when it comes to excellent printing products.
And fortunately, the Pixma Pro-200 holds up to that reputation, as well as being an excellent product when it comes to creating the perfect vinyl stickers for you and your business.
As far as print quality goes, this canon printer will beautifully replicate all your designs with perfect vibrant colors and clarity, arguably the most important detail that any good printer for this purpose should strive for. We have also highlighted it in our best printer for art prints article.
However, with the advanced editing software that comes with this model as standard when bought new (a very useful tool when making some last minute adjustments, a lesson we learned from experience in our tests).
As well as the connectivity options and easy setup, you have a very good model that helps set the standard of what your vinyl-printing printer should be capable of.
Get used to seeing Epson's name a lot on this list, as they'll be appearing again very soon.
While Canon may have set a pretty high standard when it comes to a good vinyl sticker printer, Epson's line of products is more than able to meet it!
Their EcoTank ET-2750 is likewise, a very capable printer in its own right, with an image resolution that can capture pretty much anything that your imagination can throw at it.
However, what sets this product apart is its ability to take bottled ink over dedicated ink cartridges.
While this explains the overall higher cost of initially purchasing it, the lower overall costs of purchasing and maintaining the ink of this printer will more than make up for it in the long run.
When we were testing these features specifically, we found that we were able to get 10 to 15 extra sticker sheets out for the price of the ink than we'd normally get.
Even in just a single batch, you're already saving money in the long run with this printer.
Plus, add to those several ways to connect to the printer for images, from sending it over Wi-Fi or through an SD card reader.
As well as an in-built scanner for your images, and you have an excellent printer that is just at home for business uses as it is for recreational home purposes!
Told you that we'd see Epson again, as we have another of the excellent models that they offer.
The SureColor P600 is the perfect printer if you're looking to print stickers of all shapes and sizes, thanks to its robust 13" x 19.2" design, as well as the high resolution and clarity it can reproduce, thanks to its 3040 x 720 dpi.
This is perfect for including larger sticker sets in your business, as we found that many sticker designs we tested actually looked better at this scale!
That feature alone would have made this product a very reasonable choice for most consumers. But once you add in the fast-drying features that it has, the printing and reading speed is one of the best in the market too.
Plus, the intuitive LCD touchscreen allows you to monitor and check everything that you could want from your printers, such as ink levels, printing status, and plenty more! This one would be great for making art prints!
Would it be a true list of the greatest printers if we didn't at least mention HP in this guide. We also have a buyers guide for best sublimation printer for beginners, check it out if you are interested in sublimation. ?
This particular model, the appropriately named ENVY 5055, will make anyone else jealous with its high-level build quality, printing resolution, and a host of many other excellent features!
When it comes to entry-level printers, you won't find a model that is quite as enticing as the ENVY 5055, being one of the cheaper models that you will find on this list.
Add to that a yearly plan for cheaper ink refills, as well as a host of options when it comes to connectivity, and you have a printer option that stands up there as one of the best when it comes to entry printers.
If you are just starting your vinyl sticker printing, and you want something simple to get to grips with, you can't go wrong with this option!
However, if you wish to stick with HP, but want a printer that isn't so busy being beginner-friendly, then you'll find that the OfficeJet 5255 is an excellent step up for a more experienced pair of hands.
For one thing, having a printer that can also function as a scanner, photocopier, and fax, make this a printer means that you'll be able to find a use for this model, no matter what your needs might be, outside of simply printing for vinyl stickers.
And, of course, a high-quality printer would not be complete with plenty of options for connecting to this printer, either through a wired connection or from Wi-Fi.
Plus, the larger LCD screen makes navigating the many sets of this product a cinch for anyone.
It isn't perfect. Its multiple functions do come at the cost of double-sided printing, something that we did kind of miss when testing it for ourselves. But considering how rarely you would actually need a double-sided sticker, if ever, that feels like a reasonable loss overall.
So, for all your office needs, OfficeJet will be your best friend!
Frequently Asked Questions
What is The Best Format For Printing Vinyl Stickers?
In order to keep your picture quality as high as possible from digital to the printed format, we recommend printing your picture in either a PNG format, or a JPEG file with high resolution (around dpi or higher). JPG compression with lower resolution runs to risk of ruining your art, as the colors and lines are blurred.
What Are The Benefits Of Printing Vinyl Stickers Over Normal Stickers?
Vinyl stickers are significantly more durable than regular stickers. Not only are they much more difficult to tear, but they are also more resistant to degradation to water, wind, and dirt, making them perfect for using outdoors.
Is laser or inkjet better for vinyl stickers?
If you're looking for high-quality photo-based results, then an inkjet printer is your best bet. Technically speaking, laser printers can work. But inkjet printers are the way to go for printing vinyl stickers.
What Should A Good Printer For Vinyl Stickers Do?
Before we go any further, let's go over some of the key details that you should be looking out for when it comes to a printer that works well for printing vinyl stickers, different for sublimation, read the differences of what sublimation printing is here. . As you may already suspect, any old printer that handles just paper may not cut it.
Print Quality
This is going to be one of the major features that you'll be looking for in your vinyl sticker printer.
Vinyl stickers are often prized due to the clarity of their printing, so making sure that you have a printer that meets this high standard is critical to your operations.
In these cases, this is an area that you will not need to be too worried about, as many of the mainstream vinyl printers from companies like HP and Epson will meet this bar easily.
Print Speed
Outside of printing quality, print speed will also be a major priority for making sure that your prints are ready for shipping or anything else quickly.
However, when looking for vinyl sticker printers, don't simply go for the fastest printing model, as this speed often comes at the cost of overall print quality. Of course, you don't exactly want a slow printer that doesn't meet your needs fast enough either!
Try and find a balance between these two factors, although you should probably prioritize print quality over speed if you are looking for an extra opinion.
Overall Costs
These printers tend to be a little more expensive than their standard paper counterparts, though the price has started to lower in recent years as more models hit the market.
Ink Costs
However, as anyone who owns a printer will tell you, the real costs of owning a printer come from the high cost of printer ink, which often feel like they're worth more than gold!
And, unfortunately, vinyl sticker printers are no exception to this. 
Generally speaking, this is why many major companies that manufacture printers will also often offer a printer with an ink plan that cuts the overall cost of purchasing ink for your printers.
Technical Details
This factor covers all the extra little details that a good printer will cover, such as easy connectivity options through either Wi-Fi or Bluetooth, as well as how easy it is to set up your printer, both physically and to any devices that you wish to print through. After all, with so many other things that can cause you stress when using a printer, you want the setup to go smoothly, at least!
I will warn you to be careful where you put your vinyl sticker. Read our guide on how to remove vinyl stickers if you make a mistake!
So, with those factors explained, let us take a look at some of the best models out there for your printing needs!
Final Thoughts
Now, all you have to do is pick just one of these models for your vinyl sticker needs! After testing all of these printers it is obvious to me that the Canon Pixma Pro-2000 is the very best. But I understand that we all have our own specific budgets and use cases. So check out this list and pick one for yourself. What are you waiting for? Pick one of these up today!
This content may contain affiliate links. We earn a commission at no extra cost to you if you make a purchase. We may earn money, free services or complementary products from the companies mentioned in this post. All opinions are ours alone…
The following two tabs change content below.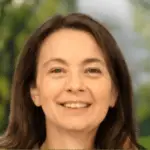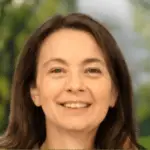 Latest posts by Kelly Dedeaux (see all)