Blogger Spotlight: Inside BruCrew Life
It's October. Really?! Yes, really, and although I'm totally stoked it's Halloween time, I'm also sitting here shaking my head at where the time has flown the past few months. I keep saying I'm going to get caught up and be on top of things, but perhaps this is just how my life is, and I'm beginning to be okay with that! Us bloggers have crazy schedules with a LOT going on every second, so busy is just what we get use to! That's just like today's Blogger Spotlight: Inside BruCrew Life!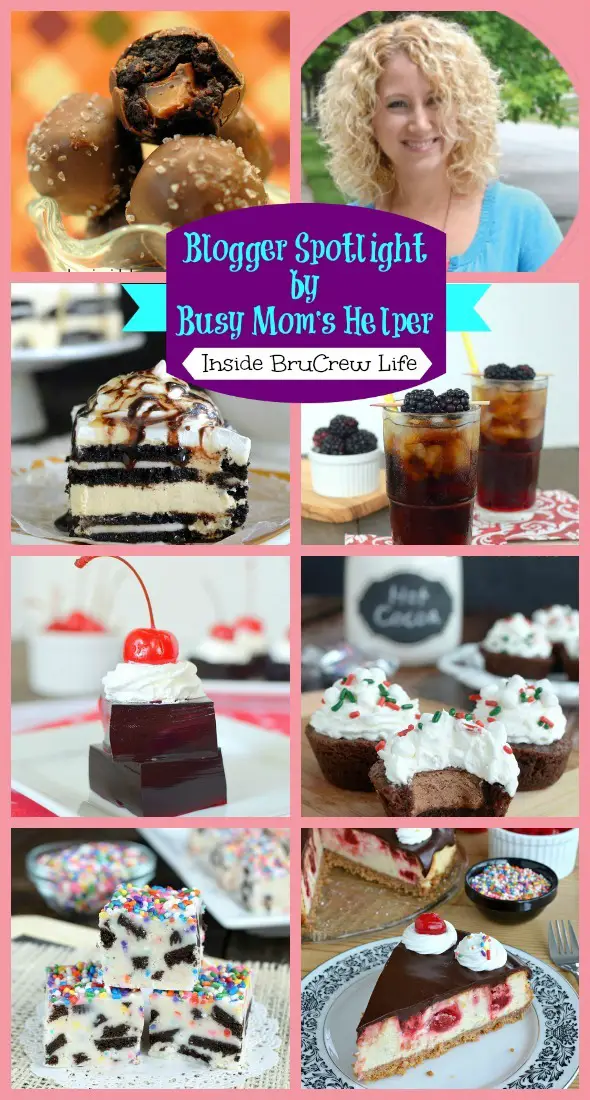 Now, there's a lot of blogs out there. Seriously, an INSANE amount! As much as I'd love to follow most of them, it's just not possible. I've found that the ones I DO follow consistently, you can tell the blogger has a true passion for what they're sharing, whether it be food or crafts or general topics. That passion really makes them, and their posts, shine! Jocelyn from Inside BruCrew Life is one of those that you can tell LOVES what she does. Her recipes are so genuine and delicious, the photography is amazing, and in her writing it just shows she's a super fun gal!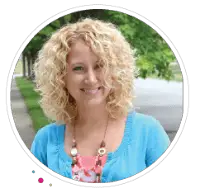 Here's a bit about Jocelyn in her own words: "Hi,my name is Jocelyn, and I am the baker, photographer, and writer behind Inside BruCrew Life. I have been married to my best friend for over 15 years, and we have three great kids. On my blog you will find plenty of sugar and treats. Occasionally I like to throw out a dinner recipe and surprise my readers. That doesn't happen too often. Most days you will find me in my kitchen baking cookies or cupcakes. I believe in cake mixes and using lots of sprinkles. Because of this crazy habit, I now have a love/hate relationship with the gym. I do have to admit that I kind of, sort of like running now. But don't hold me to that. I am a huge procrastinator, and I drink too much coffee and Diet Dr. Pepper. It's that caffeine high that helps me get all my projects finished. I love my family and I love what I do. Please come over and bake, eat, and repeat with us as we share life from our kitchen."
Told ya she was fun and totally real! Plus, I gotta love a fellow Dr. Pepper fan!
Jocelyn's Own Favorite Post
Salted Caramel Oreo Icebox Cake
https://insidebrucrewlife.com/2014/06/cherry-dr-pepper-jello-squares/
Pumpkin Chocolate Chip Cookie Pie
Hot Cocoa 3 Musketeers Brownie Bites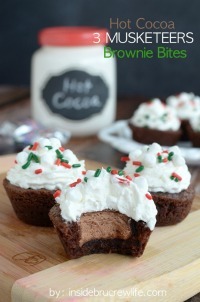 Funfetti Cookies & Cream Fudge
LOVE these recipes! So be sure to head over and visit Jocelyn at Inside BruCrew Life for even more deliciousness!
This content may contain affiliate links. We earn a commission at no extra cost to you if you make a purchase. We may earn money, free services or complementary products from the companies mentioned in this post. All opinions are ours alone…
The following two tabs change content below.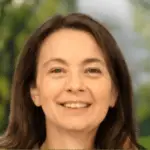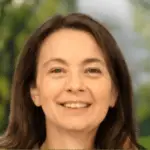 Latest posts by Kelly Dedeaux (see all)