Smores Cheesecake
Ready for another delicious dessert today? I sure am! It's one of those weeks where I'm constantly craving chocolate. That's pretty normal, but every now and then it's like I could eat chocolate All. Day. Long! Not healthy, I'm sure…but sometimes I just don't care. Life's good, gotta live it, right? So for my fellow chocolate-lovers out there, here's a chocolaty Smores Cheesecake just for you!
I combined a few things for this, including the Graham Cracker Brownie as the crust. Remember that yummy-ness from the Frosty S'mores Brownie Bars? In the middle was a new attempt, turning into a wonderful Chocolate Cheesecake. Top it off with some absolutely addicting (especially for my hubby…this is one of his favorite things!) creamy Marshmallow Cream and you've got a winner!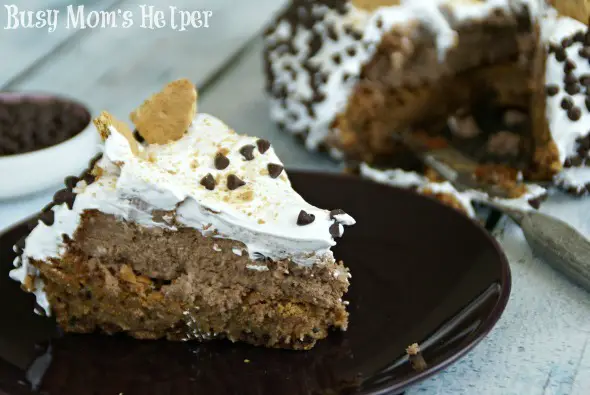 Ingredients – Graham Crust
2 cups Graham Crackers (crumbs)
1 tsp. Baking Powder
1/4 – 1/3 cup Chocolate Chips
14 oz. Can Sweetened Condensed Milk
Pinch of Salt
Directions – Graham Crust
Preheat oven to 350 Degrees F. Mix all of the ingredients together well and press into your desired (sprayed or lined) cake or pie pan.
Bake for about 25 minutes. It will be partially done, but not completely. Keep oven on and move on to the Cheesecake layer….
Ingredients – Cheesecake
16 oz. Cream Cheese, softened
1/2 cup Sugar
3 Eggs
1/4 cup Sour Cream
1 tsp. Vanilla
4 oz. Hershey Bar, melted
Directions – Cheesecake
Beat the cream cheese, sugar and vanilla. Whisk the eggs then add to the sugar mixture. Stir in the sour cream and melted Hershey's.
Pour mixture over graham brownies and bake at 355 Degrees F for about 35-45 minutes or until done. Cool completely, then cover and chill for 4 hours.
Marshmallow Cream: Recipe here
Finish it all off: Spread the Marshmallow Cream over the Smores Cheesecake. Top with graham crumbs and mini chocolate chips, as desired. Store in the fridge.
This content may contain affiliate links. We earn a commission at no extra cost to you if you make a purchase. We may earn money, free services or complementary products from the companies mentioned in this post. All opinions are ours alone…
The following two tabs change content below.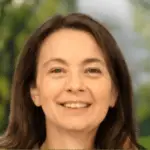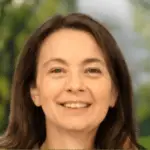 Latest posts by Kelly Dedeaux (see all)