Chocolate Crepes with Strawberry Cream
You know when you find a recipe that's just so delicious, you end up making it more than once in a very short time frame? That's exactly how amazing these Chocolate Crepes with Strawberry Cream are!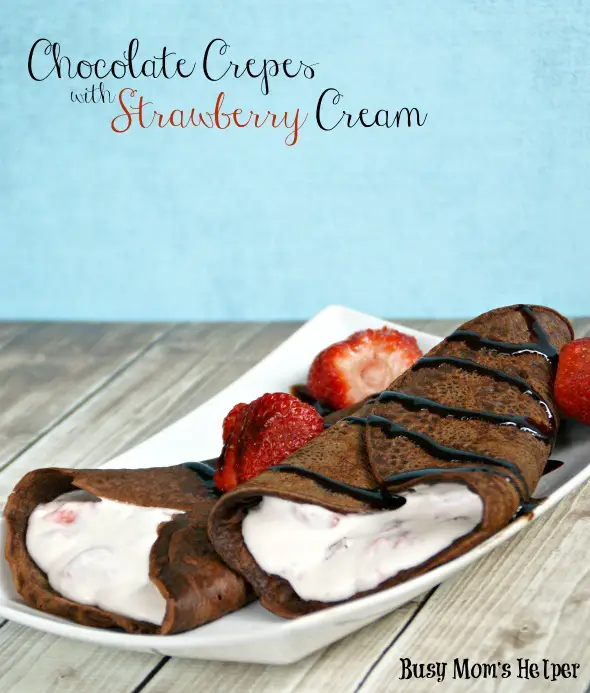 Just like what happened with the Sinful Steamed Pudding recipe awhile ago, I made these Chocolate Crepes with Strawberry Cream couple times in just one weekend. And yes, although I did share, I ate WAY more than my fair share! They're just so good! And the Strawberry Cream is so delish that you can use it for more than just filling the crepes….such as a dip for fruit, cookies, candies…whatever. Seriously, any excuse to eat it was acceptable!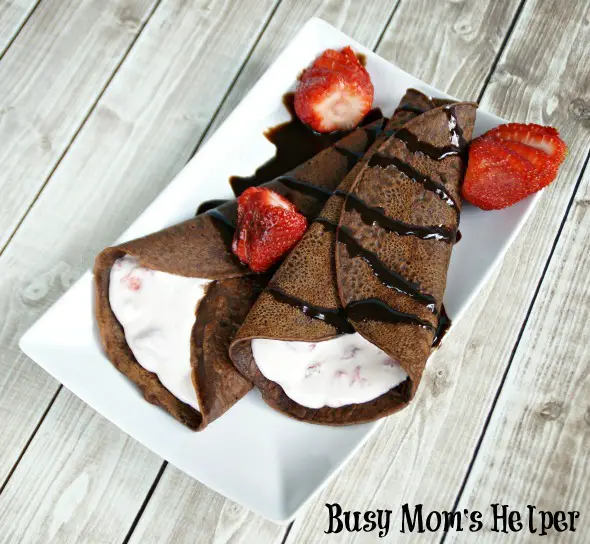 Ingredients – Crepes
2/3 cup All-purpose Flour
1/4 cup Cocoa Powder
1/8 tsp. Salt
1 Egg
2 tbsp. Sugar
1 1/2 cups Milk
Baking Spray
Directions – Crepes
In a bowl, combine the Flour, Cocoa and Salt. In another bowl mix the Egg, Sugar and Milk. Pour the wet mixture into the dry mixture and stir until well-incorporated.
For each crepe, spray a small-to-medium skillet and heat over medium heat. Scoop about 1/4 cup of batter into the skillet, rotating the pan so the batter spreads over the bottom.
When the top is barely jiggly, and the crepe moves when you shake the skillet a bit, flip the crepe over for another 30 seconds to 1 minute. Watch the crepes carefully so they don't burn!
Repeat step 2 for the remaining batter.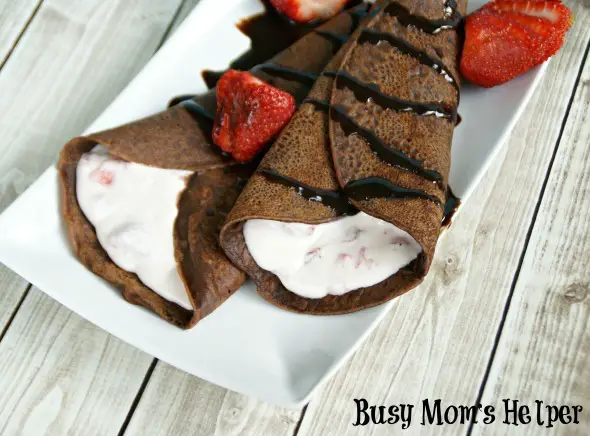 Ingredients – Strawberry Cream
8 oz. Cool Whip
4 oz. Cream Cheese, softened
2 cups Powdered Sugar
1-2 tbsp. Vanilla
1 1/2 cups Strawberries, diced or sliced with stems removed
Directions – Strawberry Cream
Combine all of the ingredients together in a large bowl.
Enjoy as a filling for the crepes, or even as a dip for fruits, candies or cookies!
Refrigerate any leftovers.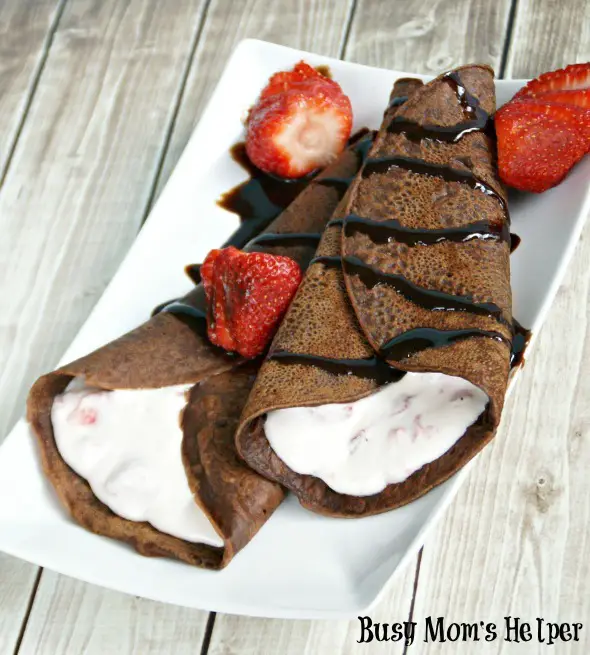 Other yummy crepe recipes…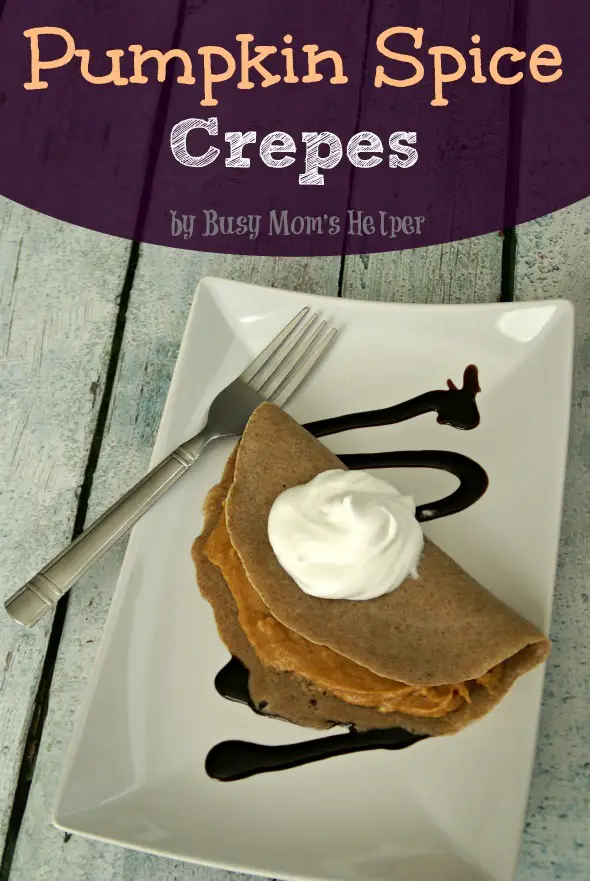 This content may contain affiliate links. We earn a commission at no extra cost to you if you make a purchase. We may earn money, free services or complementary products from the companies mentioned in this post. All opinions are ours alone…
The following two tabs change content below.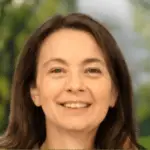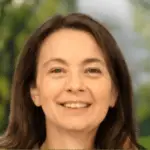 Latest posts by Kelly Dedeaux (see all)