Creamy Salsa Verde
You know those days when you're just so exhausted, it's a struggle to think straight, much less be very productive? Ya, that's me today. Well, more like me this week, but we can sugar coat it a little, can't we? So in my tired-non-functioning-hazy mood tonight, I did more than one absolutely ridiculous things that I feel I must share with you so that you can smile and laugh with me (or at me, whichever you'd like).
1. I took out one contact, but didn't remember about the hour for about half an hour.
2. I took off my clothes, put them back on, and put my pjs in the laundry before realizing what I was doing.
3. I washed my face for the night, then started to apply my make-up for the day. Thus, having to wash my face again.
You are more than welcome to laugh – I am!!! Ah, the joys of being an exhausted mom! Moving on…we love chips and salsa at our house. Even the kids, it's crazy! I decided to make a Salsa Verde for us, not having made any type of salsa before. It turned out phenomenal! I kid you not, it was so darn delicious, we went through it in a flash. Just writing this post, I'm almost drooling wishing I had the stuff to make another batch right now.
Creamy Salsa Verde
Ingredients
1 Avocado, ripe
3 Tomatillos (remove the husks and rinse the sticky off)
2 Garlic cloves
1/4 Onion, white
2 tbsp. Lime juice
3 tbsp. Cilantro
2 tbsp. Honey or Agave
Pinch of salt
1/2 Jalapeno (for a mild-medium heat, use 3/4 to a whole for more)
Directions
Chop the tomatillos, garlic, onion, cilantro and jalapeno. Add to blender.
Remove pit from avocado, then scoop into blender. Add remaining ingredients to blender.
Blend until desired consistency. Enjoy!
This content may contain affiliate links. We earn a commission at no extra cost to you if you make a purchase. We may earn money, free services or complementary products from the companies mentioned in this post. All opinions are ours alone…
The following two tabs change content below.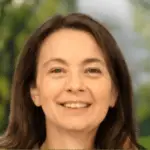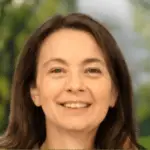 Latest posts by Kelly Dedeaux (see all)