Milky Way Brownies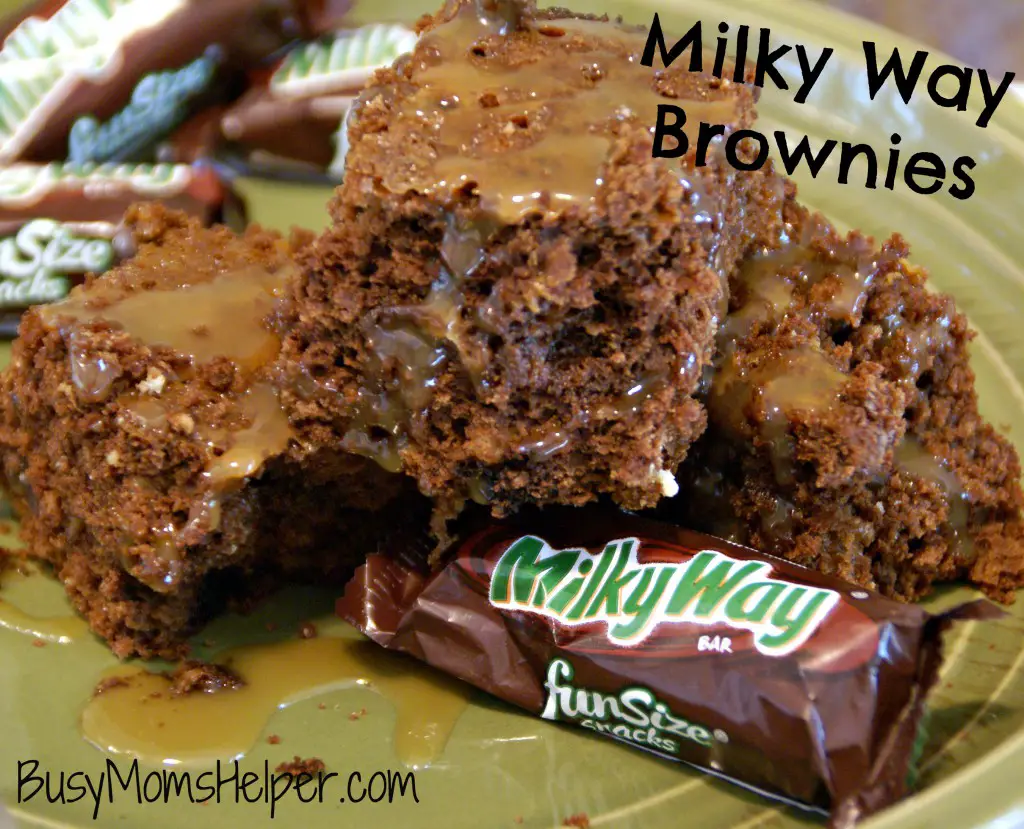 Every afternoon we have to go pick up Wonder Woman from the bus stop. It's about a 2 minute walk there, wait anywhere between nothing to ten minutes (the bus is so inconsistent) then walk back. I admit, it drives me crazy, because it takes longer to put shoes, and sometimes jackets, on the boys than it does to actually do the little trip, but it's not like I can convince the bus to stop right in front of MY place just because I said so. (although I wonder if my kids drive enough people crazy at the bus stop for long enough, maybe they will switch….just saying!) Anywho, on our walk we go by a lot of those sidewalk patches where there's the red rocks instead of grass. My boys LOVE rocks. Seriously, it must be a boy thing, I really don't get the appeal. So every day they have to stop every five steps to pick up a new rock, compare to the ones already in their hands, and continue on their way. When we get back to our apartment, they drop all the rocks back in one of the side beds and leave just fine. Does this confuse anyone else as to why it's so fascinating? I mean, they don't get to keep them, they don't play with them…..they just carry them. Boys are a whole new world of confusion to me!
Sorry, had to vent for a second. Moving on to these oh-so-delicious, super moist Milky Way Brownies. Wonder Woman's teacher loves Milky Ways, so we made her a batch of brownies with them. Turned out FABULOUS! I can't wait to try them with other types of candy bars 🙂
Milky Way Brownies
Ingredients
1 stick Butter
1 large Egg
3/4 cup Brown sugar
1/4 cup Sugar
1 tbsp. Vanilla
1 1/2 cups Flour
1/3 cup Cocoa powder
1/2 tsp. Baking soda
2 cups Milky Way Bars, chopped
1/2 can Sweetened condensed milk (about 7 onces
Directions
Preheat oven to 350 degrees.
Melt the butter, then mix well with the egg, sugars, and vanilla.
Add flour, cocoa powder, and baking soda until blended. The mixture will be very thick.
Save 1 cup of the mixture and set aside. Pour the remaining dough into a sprayed 8×8 pan. Smooth out with spatula.
Sprinkle the Milky Way bars over the top.
With the reserved mixture, drop it randomly over the top of the Milky Way layer.
Pour the sweetened condensed milk over the top.
Bake for about 30 minutes, or until the edges are firm and darkened. Be sure that you do not overcook; it's okay if the center isn't 100% set, just mostly, when you remove it from the oven.
Let the brownies cool for 3-4 hours before cutting.
Notes: These brownies are very moist and gooey, which is one reason they're so delicious, but they will be messy!
This content may contain affiliate links. We earn a commission at no extra cost to you if you make a purchase. We may earn money, free services or complementary products from the companies mentioned in this post. All opinions are ours alone…
The following two tabs change content below.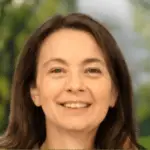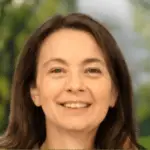 Latest posts by Kelly Dedeaux (see all)