Dr Pepper Cheesecake Shooters
It's apparent by the red and pink filled aisles at the store that Valentine's Day is creeping up on us, whether we're ready or not. With everything hubby and I have going on right now, we plan to just be mellow and relax a bit together – but that doesn't mean we can't enjoy these super delicious Dr Pepper Cheesecake Shooters for a special Valentine's dessert!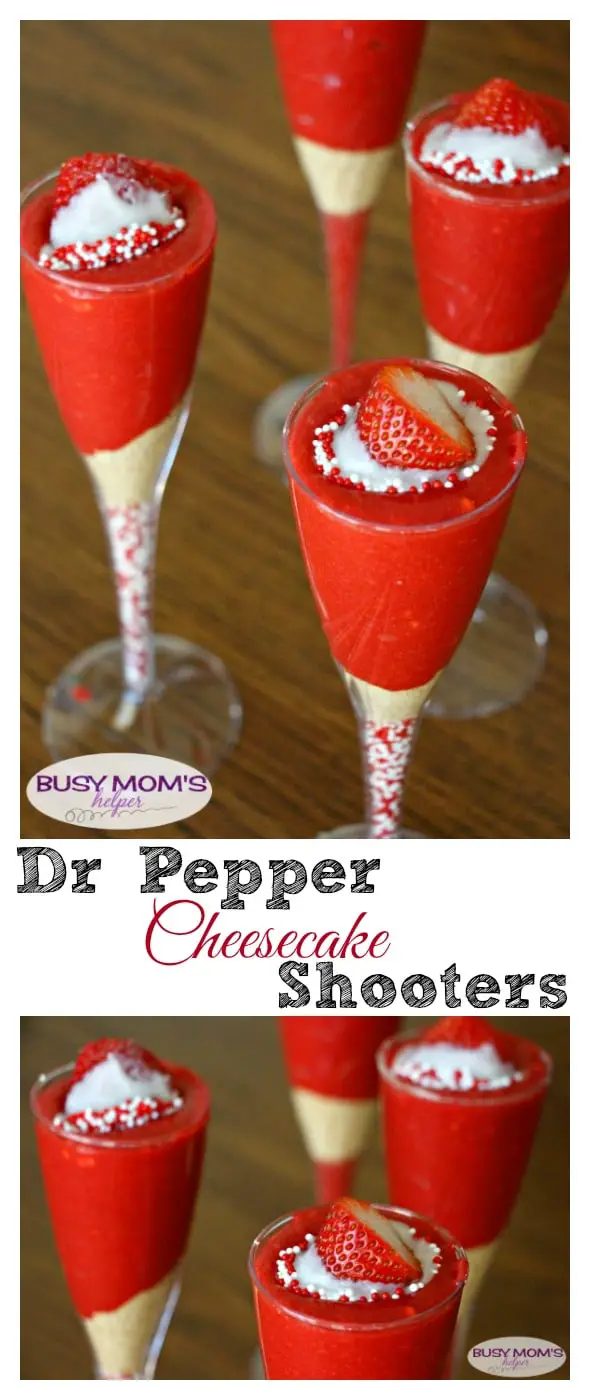 Not only do these pudding desserts look fun and festive, but they have a perfect blend of cheesecake and pudding flavor – topped with a cute chocolate-covered strawberry, of course! I think that's my one tradition for Valentine's day (other than spending time with hubby) – the chocolate-covered strawberries, plus sparkling cider. Give me those, a comfy blanket and my hottie for a relaxing evening in and I'm all set!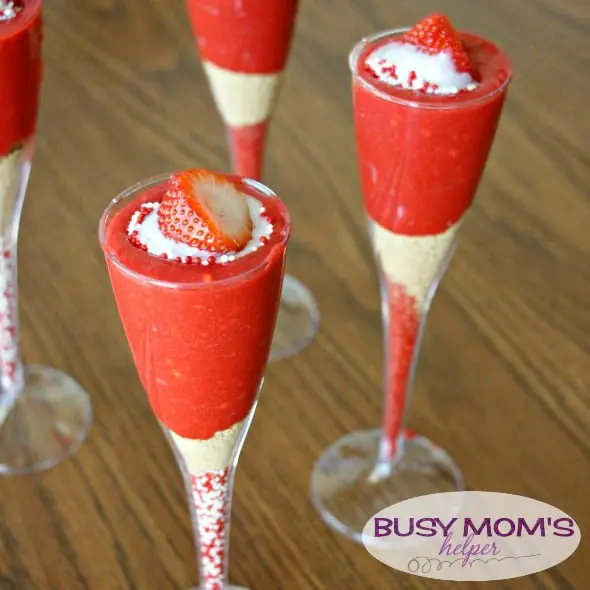 Ingredients
12 oz. White Chocolate Chips
1/2 cup Heavy Cream
3/4 cup Dr Pepper
8 oz. (1 package) Cream Cheese, softened
1 regular box Vanilla Instant pudding (or Cheesecake)
Red food coloring
Crushed graham crackers
Sprinkles for garnish, if desired
Chocolate-covered strawberry for topping, if desired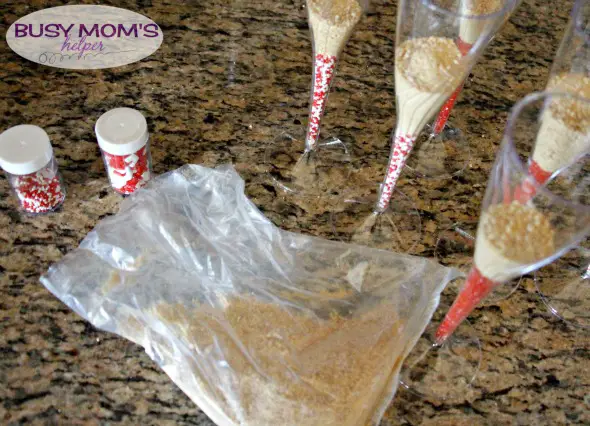 Directions
In a small saucepan, heat the white chocolate chips and heavy cream over low heat. Stir occasionally until it's smooth, keeping over low heat so it doesn't burn. Remove from the heat and stir in the Dr Pepper, then allow to cool for about 10-15 minutes. 
Once cooled, beat the white chocolate mixture with the cream cheese, pudding and little red food coloring (if desired) until it's all creamy. Place in the fridge about 10 minutes.
Prepare your cups: if your glasses have empty stems like mine did, you can add some sprinkles for a more festive look. At the base of the cup scoop some graham cracker crumbs (about 1-2 tbsp).
Scoop some pudding mixture into each cup, topping off with a strawberry. Store, covered with plastic wrap, in the fridge until serving.
Check out these other yummy desserts…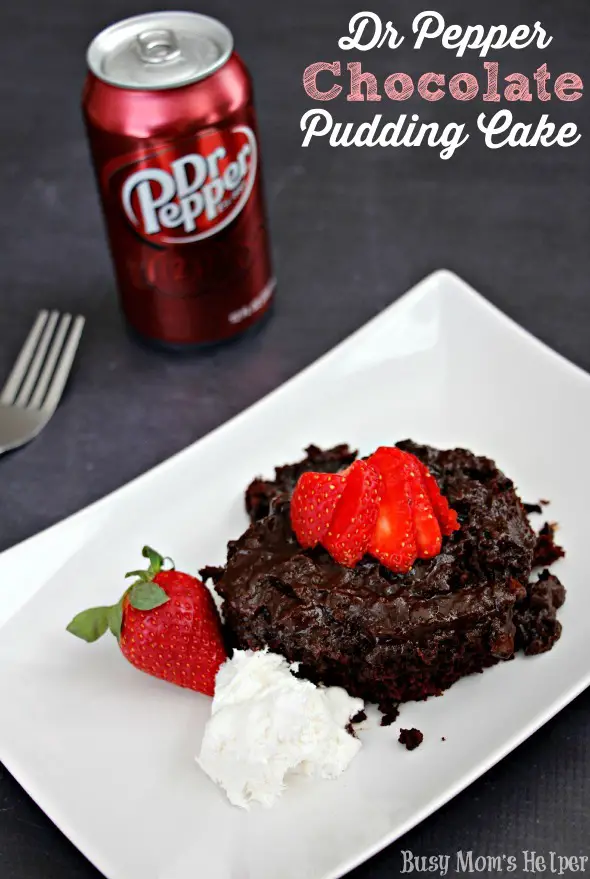 This content may contain affiliate links. We earn a commission at no extra cost to you if you make a purchase. We may earn money, free services or complementary products from the companies mentioned in this post. All opinions are ours alone…
The following two tabs change content below.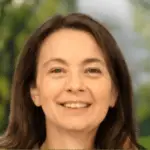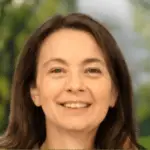 Latest posts by Kelly Dedeaux (see all)