Easy No-sew Trick-or-treat Bag
Halloween is one of those holidays that calls out for creativity. Chances are, no matter what your child wants to be, there's a tutorial on Pinterest for how to DiY it, although some are a lot more work than others. Even if you think you aren't crafty, this no-sew trick-or-treat bag is super easy to make. After you make a few for the kids, you may want to make one for yourself too.
Hi! It's Keri from One Mama's Daily Drama and today I want to teach you how to make an easy no-sew bag. Since Halloween is coming up, I thought it would be fun to make trick-or-treat bags.
My kids always end up with more candy than they need on Halloween. They also tend to tear their bags before we get home!
I love this project because it makes a really strong trick-or-treat bag. Oh, and it's super easy. You don't need any sewing skills.
Supplies
tee shirt
scissors
ruler (optional)
Directions
1. Start with a clean tee shirt and spread it out on a flat work surface. I used my dining room floor.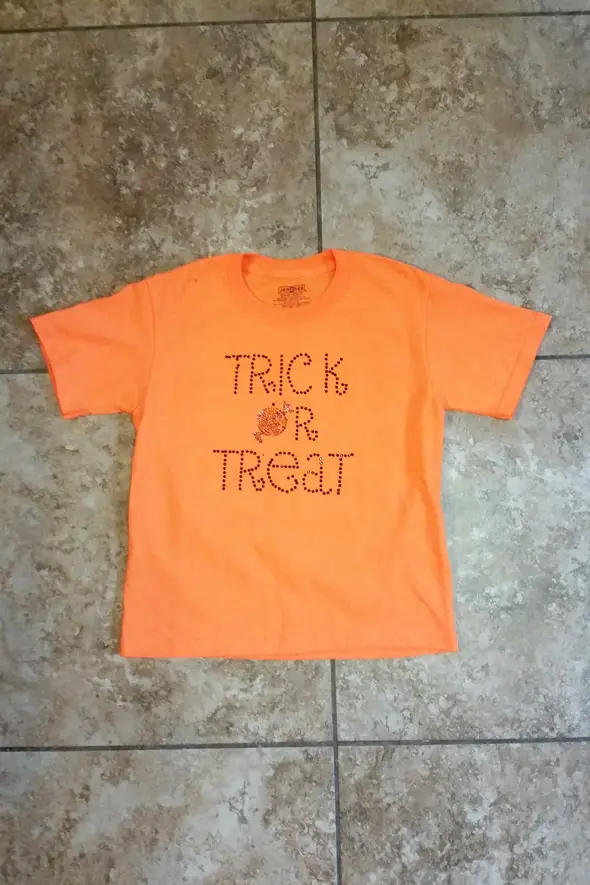 2. Next, cut off the sleeves, collar, and bottom hem. I cut just inside the seams, but you could trim further if you need the opening at the top to be bigger or want it to be more square.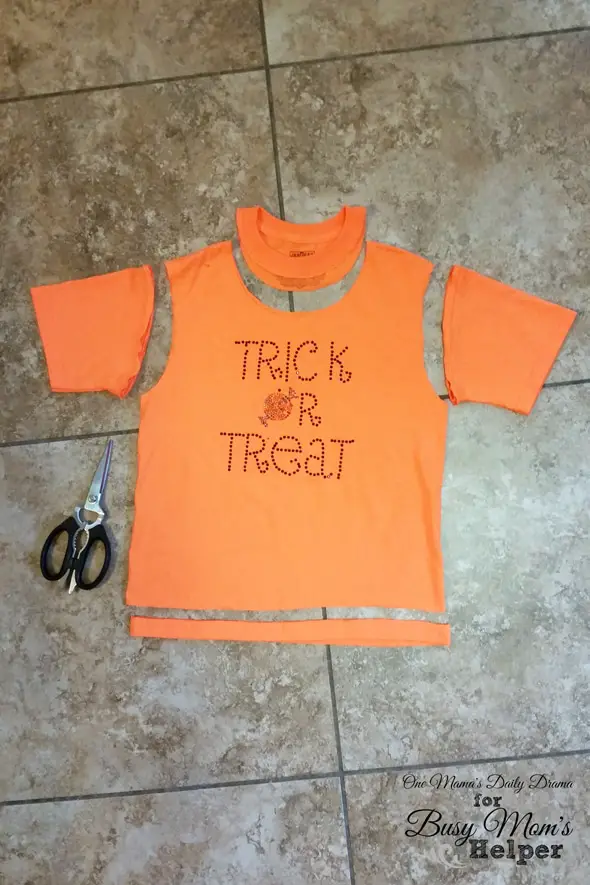 3. Now, cut the fringe at the bottom of the tee shirt. To do this, I measured about four inches using my ruler, but you could just estimate it. I cut up each side and then used that as a guide to cut strips about 1-inch wide all the way across.
4. Line up the fringe and tie each front piece with the coordinating one on the back. You'll probably have a lot of gaps at this point.
5. Once everything is tied loosely, go back and tighten each one. Tie a second knot to make sure they're secure. You shouldn't have any holes at this point, although something really tiny could poke through.
That's it!
I made these using old Halloween shirts, but you could be really clever and find a shirt to match your child's costume.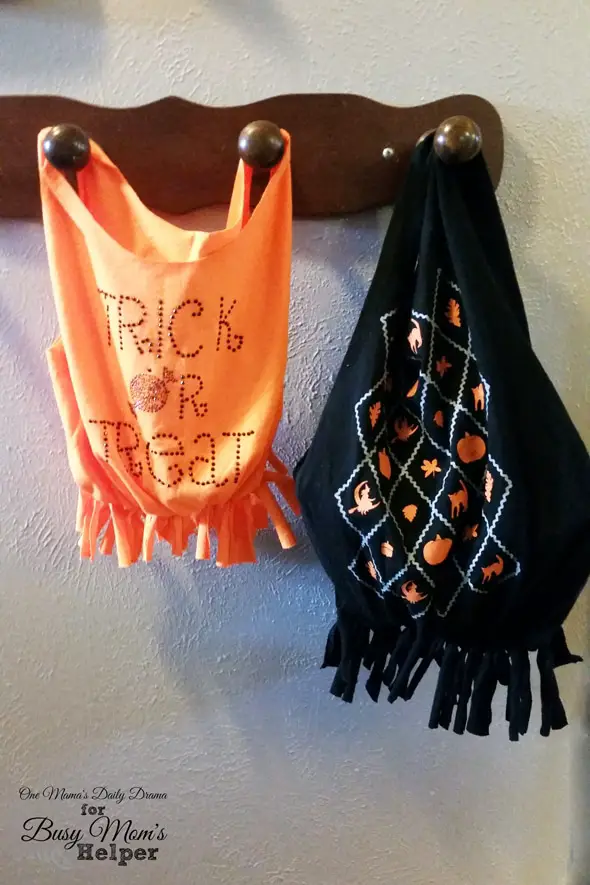 These bags are surprisingly handy. They would actually be a great way to upcycle old tee shirts into tote bags for everyday use too.
This content may contain affiliate links. We earn a commission at no extra cost to you if you make a purchase. We may earn money, free services or complementary products from the companies mentioned in this post. All opinions are ours alone…
The following two tabs change content below.
Keri is a freelance writer and blogger from Texas. She is a married mom of two and a big geek. On her blog, One Mama's Daily Drama, she shares crafts, recipes, printables, and ideas that help parents navigate the chaos of family life, one day at a time.
Latest posts by Keri Houchin (see all)