Family Home Evening Planner for Busy Moms
Who does a weekly Family Night? We've sort of tried to in the past, but I could count the number of times we actually followed through on one hand. Pretty sad! This year I want to really make a better attempt at it, despite our crazy schedules with dance, karate, school and work! I know I need to be a lot more organized to pull this off, so I pulled up this awesome Printable Family Home Evening Planner for Busy Moms from few years ago to use!
The colors & style match really well with our 2018 Free Printable Planner, so you can stick it right in with the other fabulous pages! This 2-page printable for Family Home Evening has spots for practically EVERYTHING I need to successfully plan and prepare for your fun night together! There's sections for keeping track of assignments….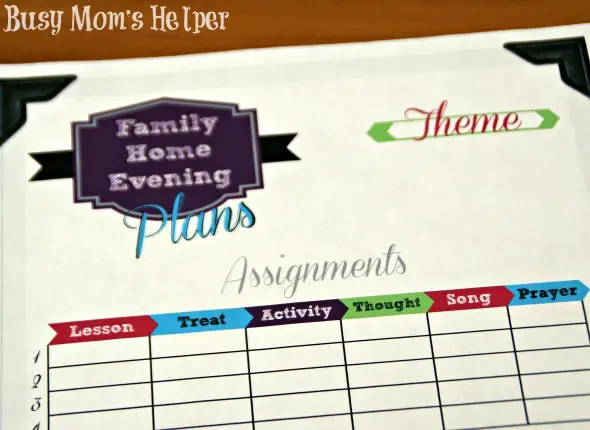 At the top you can put the Theme for that month, and there's a handy NOTES section at the bottom of one page!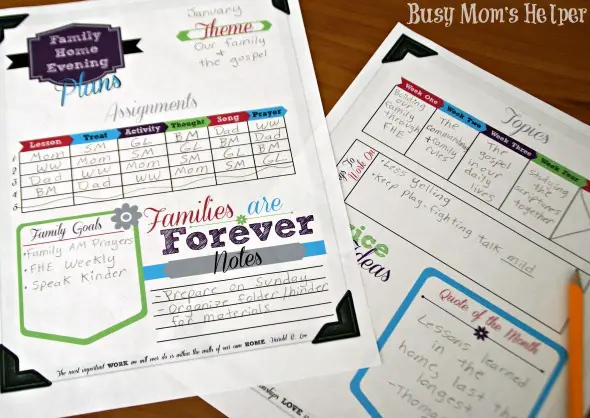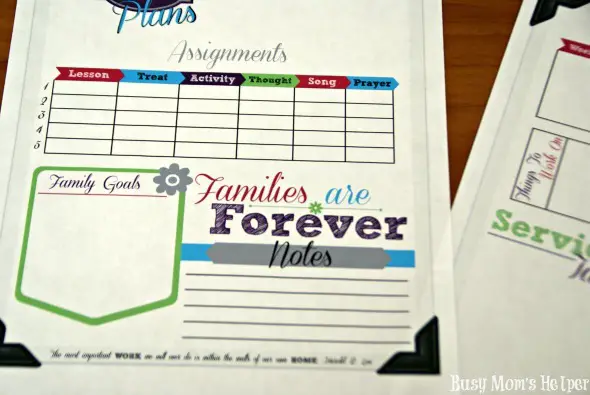 I love that there's a cute section just for Family Goals, since we're working on some things together as a family this coming year. Teamwork all the way!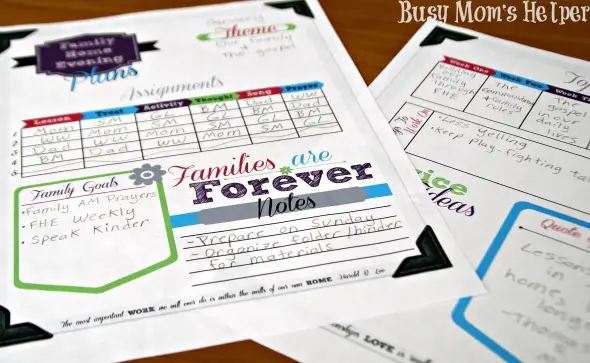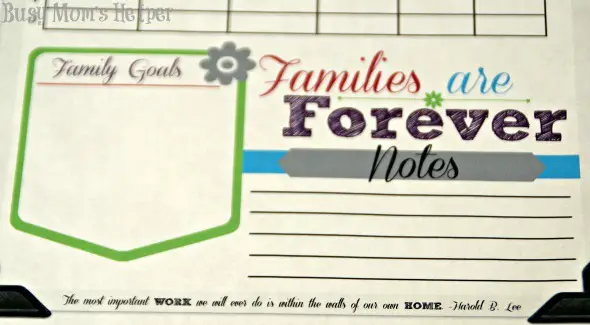 On the right page of the spread, you can fill in each week's specific TOPIC, so preparing the lesson will be that much easier!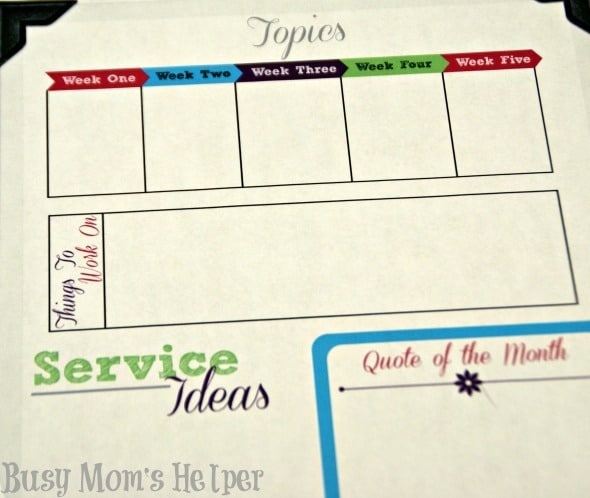 I really enjoy quotes, so I even included a specific area where you can fill in a theme-appropriate (or just one you really like!) to give some thought and inspiration during the month.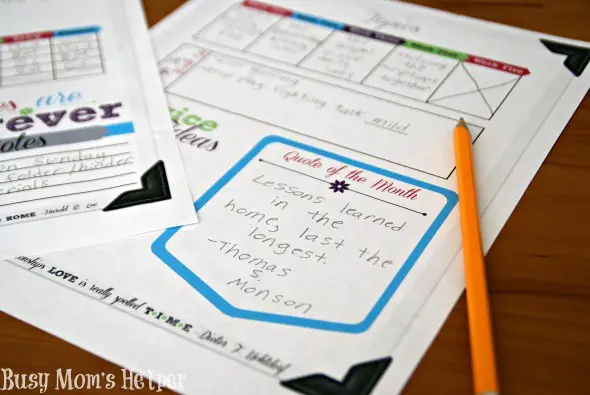 Along the line of loving quotes….I put two WONDERFUL family quotes from Uchtdorf (one of my favorite speakers) and one from Thomas S. Monson along the bottom of each page!
I know this planner will be uber helpful this coming year, and can do wonders helping us keep up with our goal! It'll take a little time getting use to it, especially when the younger kids have the lesson and need 'some' help. I'll try to look at it as a great learning time and quality teaching moment, hopefully that'll make me a little less short-tempered! I know it'll be great, though, and can't wait to start learning even more about the gospel with my sweet family!
Print Pages Here
Family Home Evening Planner – Left Side
Family Home Evening Planner – Right Side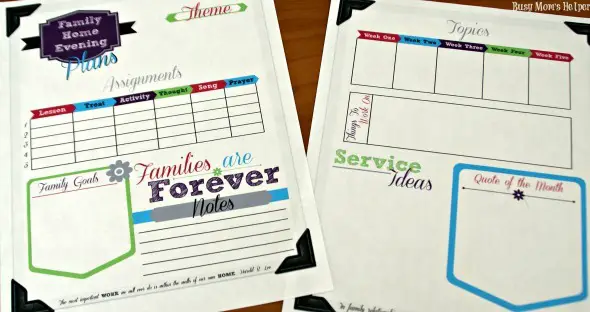 This content may contain affiliate links. We earn a commission at no extra cost to you if you make a purchase. We may earn money, free services or complementary products from the companies mentioned in this post. All opinions are ours alone…
The following two tabs change content below.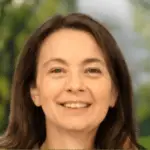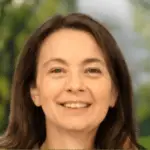 Latest posts by Kelly Dedeaux (see all)