FREE Goal Printable
Happy New Year
Ya'all!!! I am so excited for this coming year, and have every intention of making it the best one yet, in many aspects of my life! One thing I really want to do is FOCUS myself…..make specific goals and work like crazy to reach them. One thing I've heard over and over when it comes to setting yourself up for SUCCESS with your goals, is to share them. Make it so you're held ACCOUNTABLE.  So here's me sharing my goals for 2014, to all of you, so I can be held accountable by someone (or many someones) – as well sharing some fun FREE Goal Printable Sheets!
My Top 3 Goals for 2014
1. Build Busy Mom's Helper into a full time career, so I can get my family out of debt faster.
With student loan debt and such, we're budgeting as well as we can to bring ourselves out of debt. One of the biggest helps to that, and that will assist me in being able to stay at home with my Kiddos, is to have this blog become my career, with the income to allow that.
2. Exercise at least 4 times per week, and lose 15 pounds.
Yes, I've had four kids and will NEVER have my pre-baby body back. That's okay. I DO want to be HEALTHY and STRONG, though, and at the moment I'm not. I need to fix that for my own sake, as well as my family's.
3. No yelling at my kids. At all!
Many of you probably laugh at this, and honestly I do, too. This is a serious goal, though, and I know my family will benefit immensely if I succeed. Even if I can only make it MOST of the time, that's better than not trying at all.
Now for some fun printables to help us TRACK our goals!!!
This first printable is a fun sheet to remind us of what MAKES a goal…it must be Specific. Measurable. Achievable. Realistic. Timeable. SMART!!!
Notice how it's not colored – so while you're brainstorming your goals, you can color and doodle – that's what I did!!!
Now here's where you can actually WRITE out your goals. I like being very specific, including steps so I don't feel so overwhelmed and not knowing where to begin, so these are made for ONE goal per page.
I even put a spot to list a REWARD for when the goal is reached. Not sure about you, but I do my best when I'm working towards something, like a new camera, or some fun bloggy supplies.
The other printable you see in the top photo is a really great one that I found over at
30 Handmade Days
.  She's actually got several fun printables for the New Year, including some for your kids – go check them out!!!
What are YOUR goals for 2014?
This content may contain affiliate links. We earn a commission at no extra cost to you if you make a purchase. We may earn money, free services or complementary products from the companies mentioned in this post. All opinions are ours alone…
The following two tabs change content below.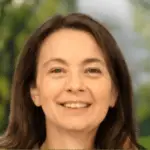 Latest posts by Kelly Dedeaux (see all)