Get Smurfy with SMURFS The Lost Village
When I told my boys I was invited to attend an early screening of SMURFS The Lost Village, and I would be taking them with me, they were beyond thrilled! They'd been anxious for this new movie to come out ever since seeing the trailers, so they were practically bouncing in their seats before the lights went out and the film began. Check out the reasons why we think you should head to theaters and Get Smurfy with SMURFS The Lost Village, coming this Friday!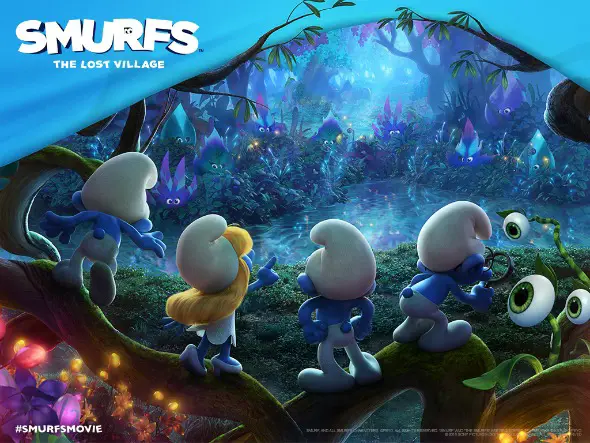 I'll be completely honest – the previous SMURF movies were fine, but I personally didn't think they were that great. My kids loved them, which was okay with me, but I wasn't a big fan. This was disappointing, since I recall watching SMURFS on TV growing up, so wanted really badly to enjoy the newer films. SMURFS The Lost Village is a whole new level, though, and even though I was worried beforehand that it'd be another let-down, I was thrilled that I truly enjoyed it!
I was laughing right along with the kids the whole way through, found myself getting slightly teary-eyed at some of the more emotional parts, and even sitting anxiously in my seat to see if the Smurfs could really make it through this adventure. It was completely family-friendly, of course, and I think it'd be perfect for any age – from adults (I loved it) down to the younger kids. My 5-year-old keeps quoting it still, and I saw toddlers in the theater that were as into this colorful comedy as everyone else.

I don't want to give any spoilers, so don't expect much detail – you'll just have to go see it for yourself when it hits theaters April 7th. Here's what I CAN tell you though…
Smurfette: Ever wonder about her origins more? Want to know what type of Smurf she is? I mean, you've got Papa Smurf who leads them, Hefty who's strong, Brainy who's smart, Nosey who's into everyone's business and Clumsy Smurf who, well, you can figure that one out. But what's Smurfette? You may learn a bit more into this mystery as she journey's to The Lost Village with some of her closest friends to warn a group of Smurfs they've never known of before.

Comedy: You'll laugh the whole time through, whether it's at Gargamel – the evil and rather ridiculous wizard out to get the Smurfs' magic – and all of his crazy antics, or Clumsy with his many mishaps. Or laugh at the pranks Brainy and Hefty play on each other when they're not exactly on good terms. From start to finish, you'll find plenty of reasons to smile and brighten your mood.
Friendship: At the core, I believe this film is about friendship and doing all you can for those you care about. Not only that, but how friends stick together, even when they're not getting along. It's about how each of their unique traits make them different and special, but when used together they can accomplish so much.
Who You Are: Just like Smurfette would love to know really 'who' she is, it takes awhile to realize that it doesn't truly matter. One thing doesn't define you. Clumsy is completely accident-prone, but he can sure handle a Dragonfly. Hefty is strong and sporty, but he's also tender hearted. Don't let something define you – just be YOU, the best you possible, and that's what makes you special.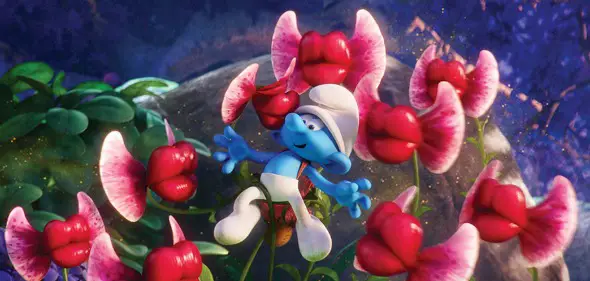 Now, if you're looking for a feel-good, hilarious, family-friendly movie then you've got to check out SMURFS The Lost Village in theaters April 7th – that's THIS WEEK! Grab tickets, take everyone, and enjoy the adventure!
This content may contain affiliate links. We earn a commission at no extra cost to you if you make a purchase. We may earn money, free services or complementary products from the companies mentioned in this post. All opinions are ours alone…
The following two tabs change content below.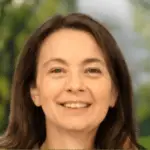 Latest posts by Kelly Dedeaux (see all)