Heroes of the City App & Giveaway!
I was given a free full-version of this app to review, along with the items included in the giveaway. All opinions are my own.
I'm constantly on the lookout for good children's apps. Not that my kids are on devices often, but when they are, I want it to be worth it. This Heroes of the City app proved to be just that!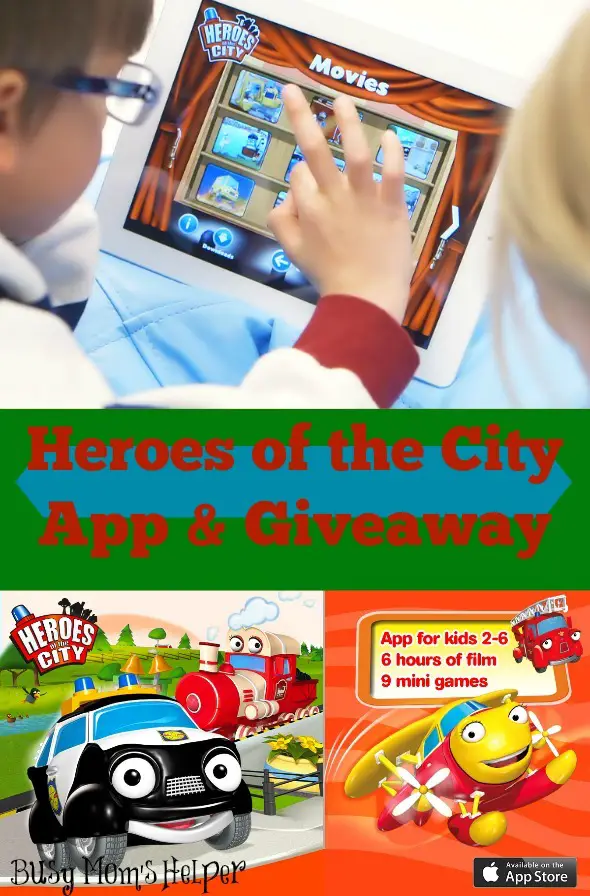 When I'm looking for apps, there's a few things I want: educational, fun, and variety. Along with that, something that my kids can actually DO without me doing it for helping them. The Heroes of the City app was ALL of that! The entire concept is based on little vehicles (cars, trains, etc.) that are alive and rescue/help around their city. For example, here's Paulie the Police Car, or Harry Hot Rod.
Movies: There are HOURS of movies from Heroes of the City included in the app. So cute, fun and the kids really get into it! We found this especially helpful during small periods of time (doctor office wait) when we just need them to be STILL!
Games: Our 4-year-olds LOVED the games, and were able to do them mostly on their own. Green Lantern (age 2) needed more supervision, but Wonder Woman was more than happy to help, since the games were even intriguing for her! Their favorites were the memory game, one similar to Angry Birds where you shoot a crow from a canon trying to get it as far as you can without it hitting/bouncing off things, and a game of putting out fires in the City…..you can BE THE HERO OF THE CITY! There's also drawing, puzzles, jump over obstacles and SO MUCH MORE!
My Hubby's favorite aspect was that no matter what score the child gets, even if they 'lose', it does FIREWORKS. For the littlest kids that don't understand scores, this is really rewarding for them and gets them excited to learn/play. It also does show the score/trophy earned, so for older kids like Wonder Woman, it motivates them to try again to bring up their score. Although the games are mostly for fun, most of them have a real learning aspect to them, such as strategy, to help the kids develop their minds.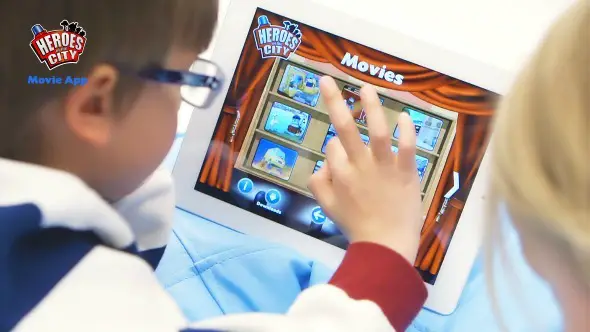 To get this fun-filled app, just go to either the AppStore or GooglePlay
Want to win your OWN fun with Heroes of the City? Well, they're giving one lucky winner a fun package! Not only will you get a DVD with about 5 episodes from the Heroes of the City show, but these fun things as well:
A fun-filled story book, which even has a 'look and find' section! The kids had a blast searching for their favorite characters in the book. Wonder Woman enjoyed reading the stories to them, so it was great for ALL our kiddos!
You'll also receive TWO die cast metal figures of some characters from the app/show! We received Paulie (police car) and Harry (hot rod). They're big enough for younger kids, but still nice and small-sized for easy play…..as you can tell the size in Superman's hands…
One note, though: just on Harry Hot Rod, the main screw holding the bottom together wasn't long enough to hold it. We simply replaced it with a little screw we had on-hand, and it was fantastic after that. It must have just been a faulty one, because Paulie the Police Car's screw was just great. But as a heads-up, to avoid any choking hazards….watch for this screw if/when you first get it.
Enter now for you chance to win some fun things, and don't forget to nab the app for some fun and educational time for the kiddos!
This Giveaway Has Ended
This content may contain affiliate links. We earn a commission at no extra cost to you if you make a purchase. We may earn money, free services or complementary products from the companies mentioned in this post. All opinions are ours alone…
The following two tabs change content below.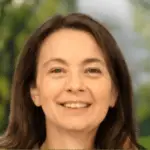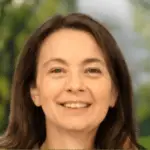 Latest posts by Kelly Dedeaux (see all)