Homemade Chicken Alfredo Pizza
While I was little, probably up until I was 11-ish, my parents owned a local pizza store. I remember spending summers there 'helping' out, playing in the back office, watching them all make these delicious pizzas. I thought I was 'the coolest' because my parents would arrange for a huge pizza party for my school classes. Those were fun times! Anywho…this Chicken Alfredo Pizza recipe is NOT from that pizza store, unfortunately, but it is still super delicious and one of Hubby and I's absolute favs! The alfredo sauce has just a bit of a kick to it, really making this a fully flavorful pizza!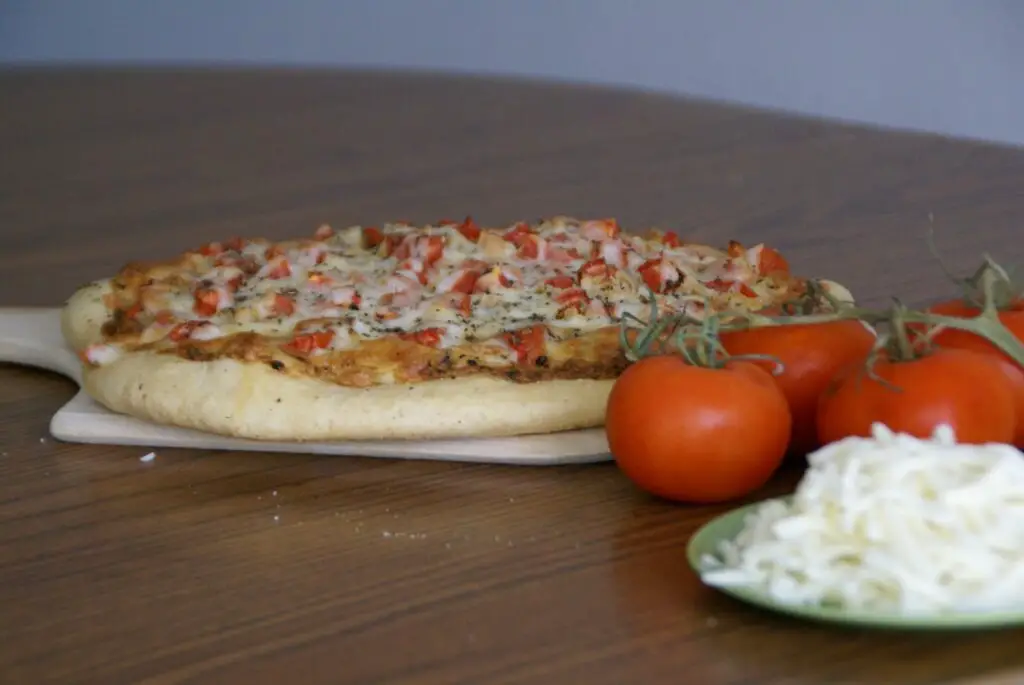 Ingredients
16 oz. Dough ball
2 tbsp. Butter
1 Garlic Clove, minced
1 tsp. Red Pepper flakes
1 cup Heavy Cream
1 tbsp. All-purpose Flour
1/4 cup Parmesan, grated or shredded
Additional Flour for work surface
1-2 cups Chicken, cooked and diced
2-3 cups Mozzerella cheese, shredded
1 cup Tomatoes, diced
1-2 tbsp. Basil, crushed
2-3 tbsp. Olive Oil, for brushing crust
Cornmeal, for pizza stone or tray
Directions
Preheat oven to 375 Degrees. Spread a bit of Cornmeal over the pizza stone, then place in oven to preheat.
In a medium saucepan, melt the Butter over medium heat.
Add the Red Pepper Flakes (adjust based on your desired 'kick') and minced Garlic, cooking about 1 minute or until fragrant.
Mix in the Flour; cook until light tan in color.
Mix in the Cream, reduce heat and simmer until thickened, about 2-3 minutes.
Add the Parmesan, stirring until melted in, then remove saucepan from heat.
Spread some flour on your work surface and roll out the Dough until it's about a 13-inch diameter.
Being very careful, remove the pizza stone from oven. Sprinkle a bit more cornmeal on the bottom of the pizza dough, then place it on the hot pizza stone.
Spread the sauce over the pizza, almost to the edges, then cover with about 3/4 of the Mozzarella.
Top with the Chicken, Tomatoes and the remaining Mozzarella, then sprinkle the top with the Basil.
Use a basting brush to lightly spread Olive Oil on the edges of the crust (helps prevent burning).
Place in the oven (remember the stone is hot, so be careful), and bake about 20-25 minutes, or until the crust has turned golden brown and the cheese is all melted.
Remove and slice as desired. Enjoy!!!
This content may contain affiliate links. We earn a commission at no extra cost to you if you make a purchase. We may earn money, free services or complementary products from the companies mentioned in this post. All opinions are ours alone…
The following two tabs change content below.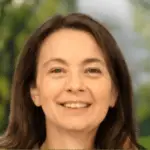 Latest posts by Kelly Dedeaux (see all)