How to Live with Purpose
As parents, especially moms, it's easy to kind of lose our sense of self or our purpose in life. To help, here are a few philosophies you need to take on that show us how to live with purpose. People measure success in different ways and if you want to be happy and feel successful with your own life, you need to determine what YOUR definition of success is. Then you need to take the steps to reach it, and to focus on what is important to you.
This will look different for all of us, depending on our goals or what our priorities our – but the basic ideas to help us figure it out are the same. Here are some simple steps on how to live with purpose:
1. Live your life according to your beliefs and values. This will help you stay centered and feel content.
2. Set priorities and then stick to them. Easier said than done sometimes, but important to set as a life goal.
3. Do something to make a difference. How can you help others? Can you make a difference in your home? Your community? Your church or neighborhood?
4. Live in the moment. These moments will pass you by so quickly. Be here. Be aware. Be in it. Experience what life has to offer.
5. Find balance in your life. When you live with purpose in your heart and that purpose on your mind, you can find your balance.
6. Follow your passions. Being a mom doesn't mean you need to give up on your own dreams and passions.
These are just a few tips on how to live with purpose. There's plenty of others, and you can probably think of some on your own – just feel free to use this as inspiration and a starting point. The most important thing is not to get so caught up in your busy life as a mom that you forget about the things that are really important. I know, easier said than done 😉
This content may contain affiliate links. We earn a commission at no extra cost to you if you make a purchase. We may earn money, free services or complementary products from the companies mentioned in this post. All opinions are ours alone…
The following two tabs change content below.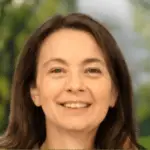 Latest posts by Kelly Dedeaux (see all)