How To Unweld On Cricut
With so many editing tools at your disposal when using the Design Space program, it can be easy to get carried away when creating designs, especially when it comes to the welding feature where you can easily join multiple letters or even entire words together by accident.
While I have been using the welding feature a lot during my time testing out Design Space, I did notice on more than a few occasions that it quickly ran into a few problems, specifically how it will commonly stick too many letters and shapes together, creating an unpleasant mess on the screen.
That is why it's so important to know about how you can unweld any editing decisions that you may want to go back on, which is why I have been testing out the numerous icons and menus floating around the Design Space interface to find the answer. 
Here is how you unweld when you're using the Cricut Design Space program. 
How To Unweld Using The Cricut Design Space
While there isn't a designated 'unweld button', a method I have used many times that works the same is essentially undoing the actions until you reach a point before the welding took place. 
You will of course need a box of text that has already been welded for this to work, after testing it on other areas of the page, I found that the undo button will only revert to before that specific word or shape was edited rather than the page in general. 
Simply hover your mouse over the welded text and select it so that the program can recognize that it has been welded and that you're trying to edit it further in some way.
Once selected, click on the 'undo' icon and you will go back to a previous stage where the word was unwelded. 
The undo icon is at the top left of the screen and is the arrow curving around to the left. While there is unfortunately no unweld option on its own allowing you to unweld after you have made any further edits, this is the only way of reverting it if you make a mistake. 
Depending on how many edits you have made since you welded the text, click on the undo button that amount of times so that you can go back far enough.
How To Unweld Using Keyboard Shortcuts
If you want to undo your mistake a little snappier, here are a few tested shortcuts that will allow you to go back and unweld a piece of text or shapes.
If you're using a PC simply press Ctrl and Z, however if you're using a Mac press down Command and Z instead.
Both these shortcuts will undo the most recent edit or change so that you revert back to the moment before you used the weld feature. 
This is a much quicker method that will save you having to drag your mouse to the top of the screen each time and is a lot more optimal if you know you have a few pages to go back on and want to do it quickly so you can get back to editing.
Reasons To Unweld
While the welding feature is definitely a useful tool that Design Space offers its users, after testing it out for several hours,
I found that it soon very quickly started running into some issues which would require you to undo so that your final craft doesn't come out looking different to how you designed it. 
The main issue is letters being too far apart. Despite the welding feature being designed to keep letters together rather than having multiple individual cuts, it is unfortunately prone to having one letter, usually the first one, sometimes being a lot more distant from the others which are joined up which will require you to unweld. 
Another common issue I found when trying to implement the feature is when the letters would start overlapping if they're too close together once you weld. This can ruin the text and will also require you to have to click on undo.
Frequently Asked Questions
When Would You Need To Weld Text?
Welding is actually one of the most useful tools Design Space offers its users and the primary reason for this is that it can turn multiple layers into a single one. While this is most often used for letters to make them into a word that looks much neater with the letters being joined together seamlessly, it can also be done with shapes to join them together and make some exciting designs and patterns.
Is The 'Attach' Feature The Same As Welding?
While they don't work exactly the same as each other and serve slightly different purposes, the attach feature is often used in conjunction with welding, specifically in how many layers you can attach. 

The attach feature works by keeping multiple layers attached to each other, however this can often cause problems when you have too many layers that are proving to be a little awkward to attach. 

This is where you will need to use the welding tool to weld together the different shapes or letters that can then be attached as if they were one layer. For example, you wouldn't be able to attach multiple different letters to another layer since there would be too many at once. However, if you were to weld the letters and make a single word, this would count as one layer and you would be able to then attach it far easier to another one.
Summary
While Cricut is yet to add an 'unweld' option to their Design Space program, it can still be done by undoing the edits made so that you arrive at the page a few moments before you start welding the letters or shapes together. 
While this can sometimes be frustrating, it is always worth doing if you notice a mistake to ensure the final product comes out looking just the way you want it to rather than everything seeming uneven. 
This content may contain affiliate links. We earn a commission at no extra cost to you if you make a purchase. We may earn money, free services or complementary products from the companies mentioned in this post. All opinions are ours alone…
The following two tabs change content below.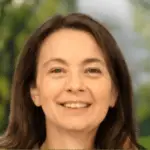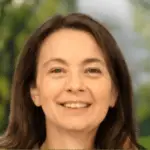 Latest posts by Kelly Dedeaux (see all)