Marshmallow Brownies
I may have a new favorite brownie recipe, guys! While I love all sorts of different ones, this is near the top – it's super easy to make, and there's so much creamy goodness in every bite. Give it a try and let me know if you love these gooey Marshmallow Brownies as much as I do!

I'm sure my favorite brownie recipe may change based on my mood, and there's been so many good ones over the years. Remember this Gooey Caramel Brownie or even our Frosty S'mores Brownies? Those were fabulous – or how about the Super Addictive Brownies or even the Gooey Brownie Bars? Yup, they tasted amazing, as well.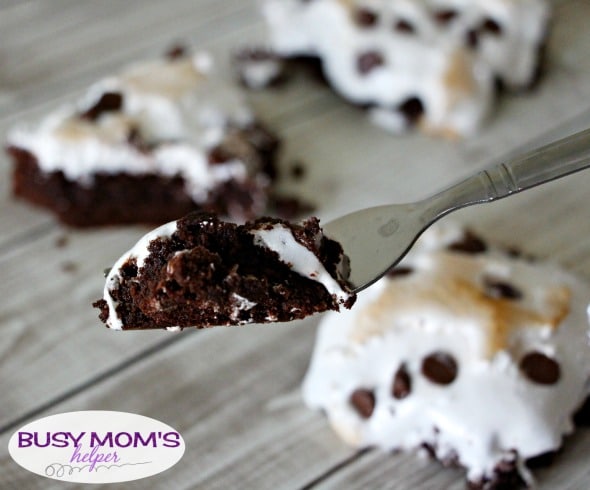 Now I'm tempted to bake a small batch of every one I've shared and see for certain which one's my favorite – but right now, it's definitely these Marshmallow Brownies! The chocolate layer is creamy and soft, while the marshmallow is gooey on top. Perfection!
Ingredients
2 cups Granulated Sugar
1 cup Butter, Melted
4 Large Eggs
3 tsp. Vanilla
2/3 cup Cocoa Powder
1 cup All-purpose Flour
1/2 tsp. Salt
1/2 tsp. Baking Powder
1/4 – 1/2 cup Chocolate Syrup
1/4 – 1/2 cup Caramel Syrup
1/4 cup Chocolate Chips
Directions
Preheat oven to 350 Degrees F. Spray or line a 9×13 baking pan. Set aside
Whip the sugar, butter, eggs and vanilla until creamy. Add in the cocoa powder, flour, salt and baking powder until well-mixed. Pour into the prepared baking pan. Drizzle the chocolate and caramel syrup over top, then use a spatula or butter knife to gently mix in (not entirely, still in pretty ribbons). 
Bake for 18-22 minutes, or until a toothpick inserted comes out ALMOST clean. Remove and set the oven to low Broil.
Carefully spread the marshmallow cream over top, and sprinkle with the chocolate chips. 
Return to the oven (set to low Broil, remember) for just 2-4 minutes. WATCH IT CLOSELY. It'll go from lightly brown to burnt in less than a minute. Once the marshmallow starts to brown, remove.
Enjoy warm and gooey, or allow to cool and STILL enjoy it gooey and great!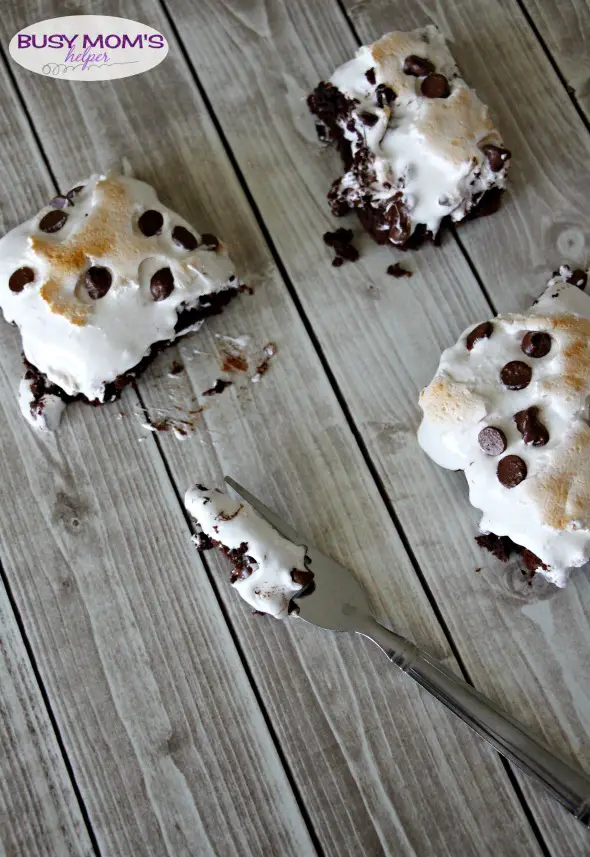 These photos are from just a bit after I took it out of the oven – the marshmallow on top is still partially melted and oh-so-good. It also left the chocolate chips a bit melted, adding a creamy chocolate.
They're also still really moist and fabulous when cooled, so you choose which way you prefer. I still can't believe how perfectly timed it was – the brownie layer almost done, but still soft, with the marshmallow layer only starting to bake. Seriously, they're AMAZING – I can't get enough of them! Which means I better not make them too often or the scale won't be very nice to me 😉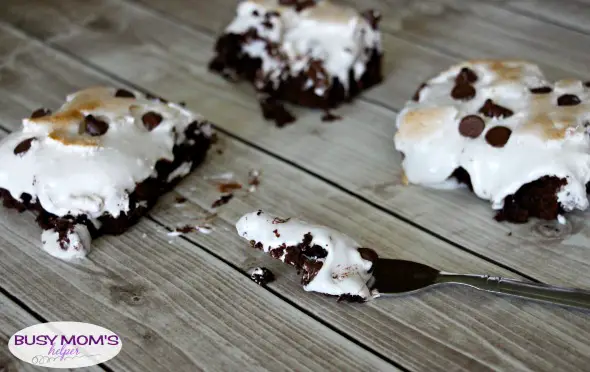 Other Yummy Dessert Recipes
This content may contain affiliate links. We earn a commission at no extra cost to you if you make a purchase. We may earn money, free services or complementary products from the companies mentioned in this post. All opinions are ours alone…
The following two tabs change content below.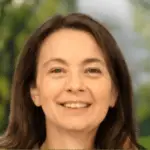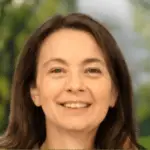 Latest posts by Kelly Dedeaux (see all)