Our First Orlando Informer Meetup
We love travelling, especially to theme parks for a truly exciting experience – but it can be difficult to manage not only cost-wise, but fitting in all that time away. Hearing about the meet up that Orlando Informer does a couple of times each year, I thought it could be the great weekend get-away, and it didn't disappoint! Here's all the things I loved the most about Our First Orlando Informer Meetup.
First of all, a bit about the Orlando Informer Meetup – it happens 2-3 times each year, and so far it's usually 1 evening (ours was Saturday, April 27th). You can get into the parks as early as 5pm, then stay clear until 1:30am – meaning several hours after everyone else has to leave! You seriously feel like a VIP walking in, then getting on rides while others that aren't a part of the event are turned away after their closing time.
Your admission ticket is these fun, light-up bracelets they give you at check-in. Once you pull the red tab, you can turn on the light-up feature so staff can easily see if you're suppose to be there. And don't worry, they have a table on each side of the park with Orlando Informer staff ready to help with any issues, such as if your bracelet isn't working properly. We had that problem, and they replaced it without any hassle. Love the service!
Little-to-No Wait Times
People said that, because most of the crowds have to leave when the park 'closes', there's hardly any wait times after that for rides – but I didn't realize just how short they would be! Most of them were basically however long it took to walk through the line to the start of the ride, and those that did have some wait was like 5-10 minutes. Crazy!
Because of this, we were able to fit in so much in the 8.5 hours we were there, meaning it was a killer deal. The Orlando Informer Meetup cost about $182 after tax per person, and was totally worth it just for this part alone – but there's EVEN MORE!
Lots of Free Food
I heard this was new for our event, but when we checked in each of us received a voucher that was good for 1 quick-service meal with drink, plus a snack and another drink to use in the parks anytime before they closed to the public. So not only do you kick-off your park time with some free food, but then once the public leaves and the actual event starts, they have TONS of places serving free food to try! This was really neat, since we were able to sample things from different restaurants and snack stands that normally we'd have to pay for (and since travel budgets can be tight, we rarely get to try much).
Yes, FREE BUTTERBEER (and pumpkin juice – my favorite), ice cream, and various foods like chicken strips, burgers, fried rice, veggies, rolls, popcorn, donuts – seriously, so many! Just check out our 'food map' we received at check in…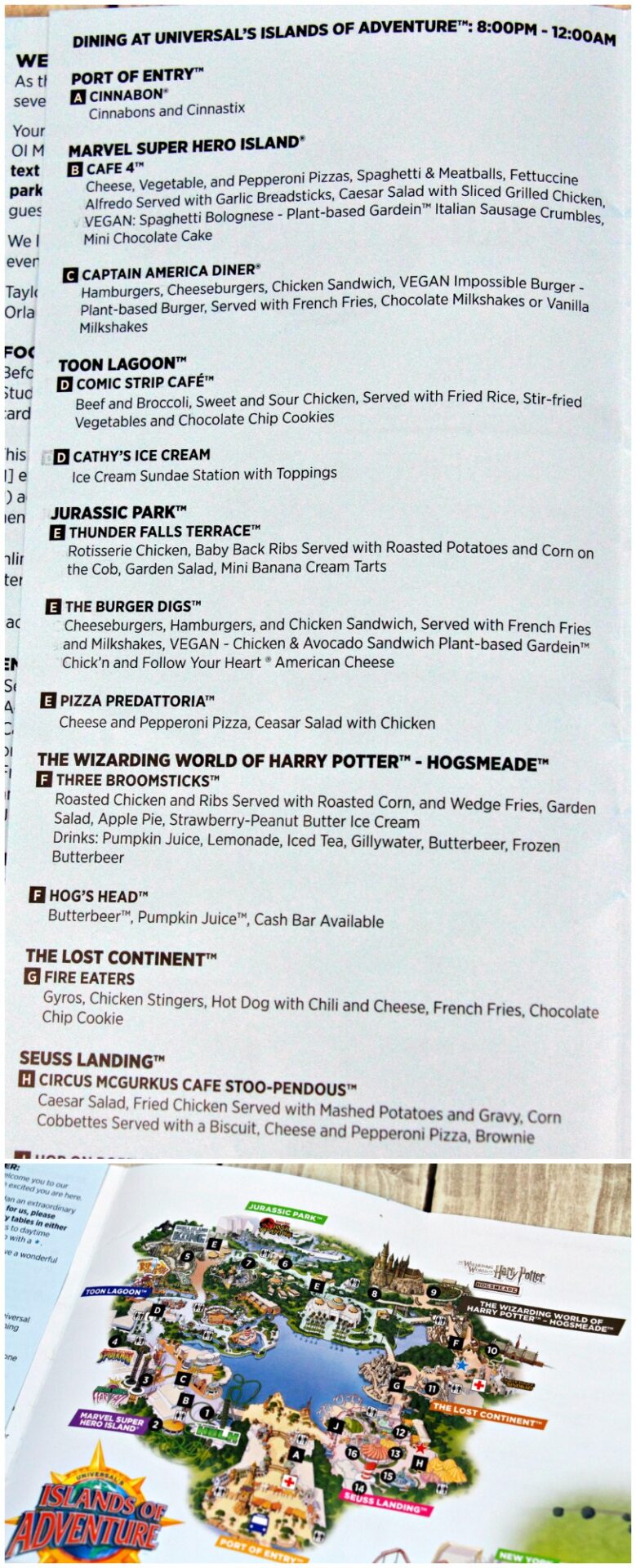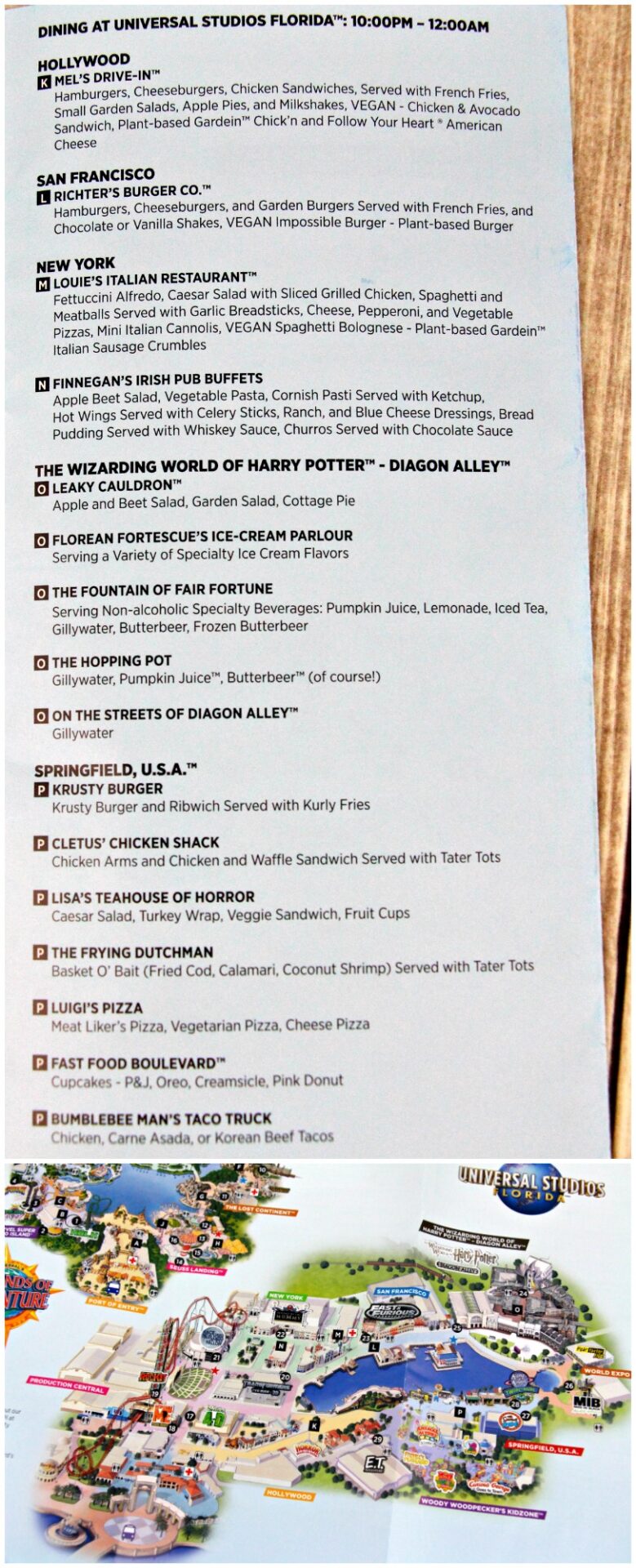 Easy Weekend Trip
Since one of the things that make trips difficult to manage is fitting in time away from work – but since this event is really only 1 night (though their upcoming one in December is TWO nights!), you can fit it into a weekend and not even miss any work! We flew in early Saturday morning, enjoyed some time around CityWalk (lunch at my favorite place – Toothsome), then were in the parks at 5pm. After we left totally exhausted but having had a complete blast, we crashed at the hotel about 2am, slept in until check-out, and flew home that evening. So two days for an incredible trip!
Less Crowds
Not just for ride wait times, but walking around a bunch of crowds in the park when you want to enjoy the scenery can be frustrating – but not during the Orlando Informer Meetup! We felt like some of only a few people in the park, not hitting crowds or anything once it was closed to the public. The girls were even able to break out into one of their dance routines randomly as we walked around the park without any fear of bumping into people!
This also meant plenty of fun, unobstructed photos all around the park where normally you'd have to fight with people to get a good shot.
Fun Characters & Activities
As if the food and rides weren't enough, but they had characters all over the place for some added fun. Some of the characters were even part of an activity – finding the secret password for a speakeasy! Since I don't drink, and had 2 minors with me, we didn't participate in this – but we did watch plenty enjoying figuring out the clues. It seemed to be 1920's mob-themed for this, which is really cool.
We're big fans of music, so it was great that they had DJs all around the parks keeping people dancing and excited even into the wee hours of the morning.
I HIGHLY recommend checking out the Orlando Informer Meetup for an incredible experience at Universal Studios Orlando! Our first experience was better than we could have imagined, and we can't wait to do it again in the future!
This content may contain affiliate links. We earn a commission at no extra cost to you if you make a purchase. We may earn money, free services or complementary products from the companies mentioned in this post. All opinions are ours alone…
The following two tabs change content below.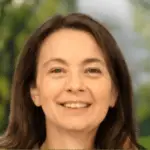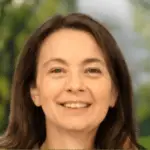 Latest posts by Kelly Dedeaux (see all)