Peppermint White Chocolate Hot Cocoa
It's freezing outside. Well, not in the 'technical' sense of temperature, but for Texas it's pretty darn close! Plus it's suppose to actually get into freezing in the next week or so. Needless to say, I've pulled out my super snuggly, thick blanket and am all set for this delicious Peppermint White Chocolate Hot Cocoa.
This peppermint hot cocoa is creamy, and full of delicious chocolate flavor mingled with the minty goodness. I love it!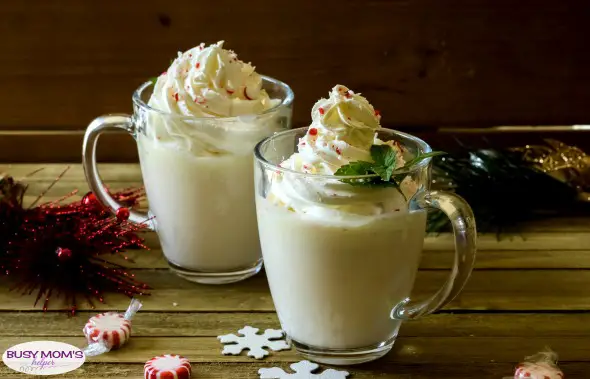 I don't know about you, but winter just isn't the same without enjoying a nice, hot cup of peppermint hot cocoa! It's right up there on my 'must do during the holidays' list, next to 'snuggle by the fire and lit up Christmas tree'. I have my priorities 🙂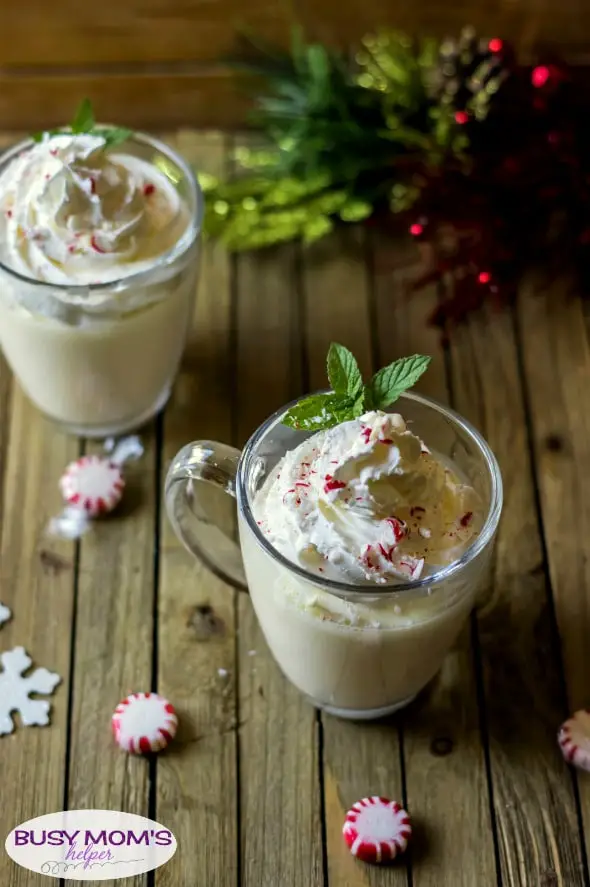 Serves: 4
Ingredients
4 cups of Whole Milk (or half and half if you're feeling indulgent)
8 oz. good quality White Chocolate, chopped into small pieces or 1 cup of White Chocolate Chips
1/2 teaspoon peppermint extract
Whipped Cream to garnish (optional)
Crushed Peppermint Candies to garnish (optional)
Directions
Stir the milk and chopped white chocolate together in a medium saucepan. 
Cook over medium-low heat, stirring occasionally, until the mixture comes to a simmer and the chocolate is melted, stirring constantly or the chocolate might burn at the bottom.
Once simmering and melted, remove from heat and stir in peppermint extract.
Serve warm, with whipped cream and crushed peppermint candies.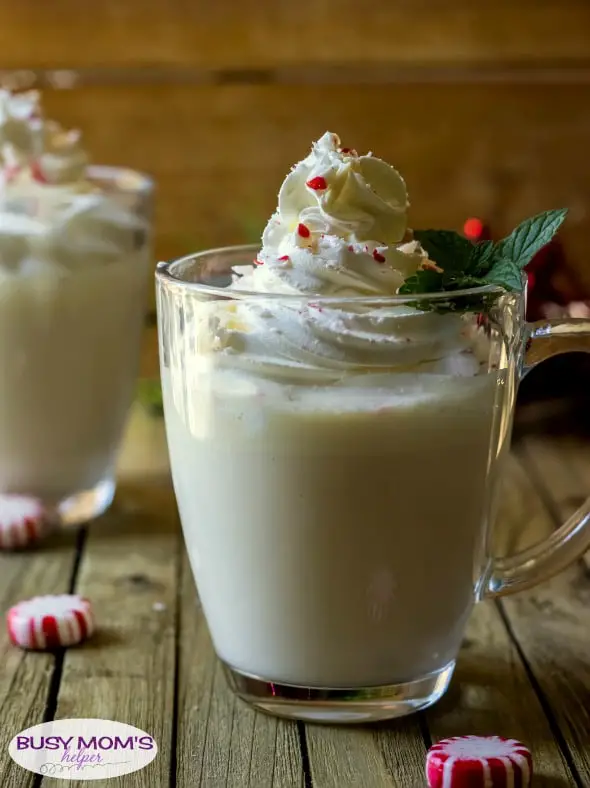 Now you can warm up, despite the frigid weather outside, with this delicious cup of peppermint hot chocolate. Just grab a good book, a fluffy blanket and you're all set for a wonderful evening of YOU time!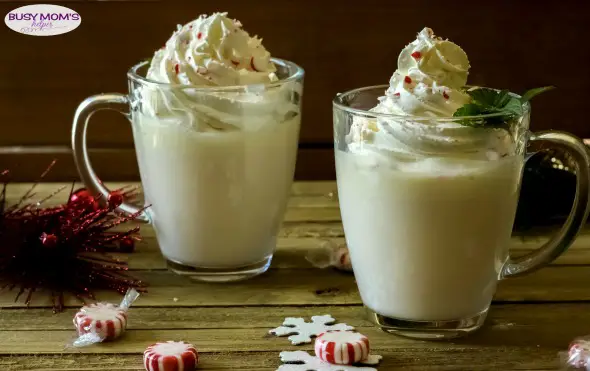 This content may contain affiliate links. We earn a commission at no extra cost to you if you make a purchase. We may earn money, free services or complementary products from the companies mentioned in this post. All opinions are ours alone…
The following two tabs change content below.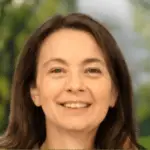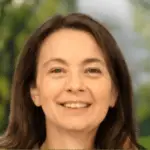 Latest posts by Kelly Dedeaux (see all)