5 Perks to Disney World Resorts
Staying at a Disney World resort comes with a variety of benefits. These advantages all but guarantee you won't slip off to somewhere else during your trip. If you plan on leaving for other parks in Orlando, then you may not want to stay at a Disney resort – but the ease of staying on property will deter you from doing anything else! For the all encompassing Disney experience you can't get anywhere else, it's got to be a Disney World resort hotel. Here are 5 Perks to Disney World Resorts that can really make your vacation extra magical.
Don't forget to see Get Away Today from great Disney vacation prices – use Promo Code: BusyMomsHelper
Magical Express
Right out the arrivals gate, you have an immediate benefit to staying at a Disney World resort – you don't have to go to baggage claim to pick up your luggage. It's automatically taken to your hotel for you! You just need to go straight to the Magical Express area and check in, then they will assign you a coach that takes you straight to Disney World and drops you off at your resort free of charge. When it's time to leave, the Magical Express coach picks you up to take you back to the airport.

Complimentary Magic Band
You will be sent a complimentary Magic Band for use during vacation. The Magic Band is like a skeleton key, used for everything from getting into your room, to park admission, to buying virtually anything on property. Every purchase you make with a magic band gets charged to your room. Those unfamiliar with magic bands express concern about how easy it is to spend money. It always comes up in conversations as a negative – however, I love the convenience, and can tell you that every time I've used the magic band to charge to my room throughout a trip, I wound up spending less than I thought I was. Magic bands are also used for Fastpasses and personalized greetings, which are sure to become more developed in the near future.
Free Transportation
This might be the one thing above everything else that you will absolutely love. You can get anywhere in Disney World for free by bus, boat, or monorail. The variety of options depends on where you stay, but you don't have to rent a car, deal with traffic, or pay for parking. The bus network is extensive and very convenient. There are a lot of lakes in Disney World, so boats are quite useful in getting around in certain parts. The two monorail systems and the upcoming Skyliner system add to the convenience of getting around the most heavily trafficked areas.
Advance Reservations
When you're a guest at a Disney World resort, you have privileges in the form of advanced reservations. You get to select Fastpasses 30 days sooner than non resort guests – meaning you have a much better chance of securing your top choices in each of the parks! You also get a 180 day advance window for dining reservations. If you are dying to eat at one of the most popular restaurants, this window can make or break your chances of getting a table.
In Room Celebrations
You can add a little magic to your stay at a Disney World resort that you could not do otherwise. Disney offers a variety of packages called 'in room celebrations'. They come in the forms of different packages and baskets containing a variety of themed treats depending on what you want to celebrate. This is a really fun indulgence on special occasions and you can only do it at one of the Disney World resort hotels. Keep in mind they do cost extra, but can really sprinkle a bit of extra pixie dust on your trip.
Which Disney Resort is your favorite?
This content may contain affiliate links. We earn a commission at no extra cost to you if you make a purchase. We may earn money, free services or complementary products from the companies mentioned in this post. All opinions are ours alone…
The following two tabs change content below.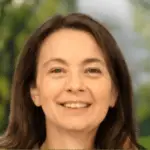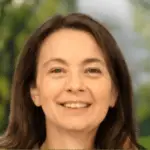 Latest posts by Kelly Dedeaux (see all)