Sugar Rush Party Series: Decorations
Wonder Woman's birthday fell on the first day of school this year. We had just moved into our new house (after only recently moving to Texas from another state) – so she had yet to make many friends. So I told her we should wait a month or two while she made some friends at school and in the neighborhood, then it'd be worth having a bigger party like she wanted. Anywho – end result: her Sugar Rush  birthday party a couple weeks ago.
My kids love Wreck it Ralph. My boys will run around with their toy hammer saying 'Fix it, Felix' then taking turns being Ralph 'wrecking' things. It's actually really cute! Wonder Woman decided that instead of a 'boy party like Wreck it Ralph' (her words, not mine), she wanted a Sugar Rush party. Fun, right?! This was a blast to put together, and the ideas are limitless…it was hard to choose!
Today I'm sharing the decorations from the party – how we 'set the mood', you could say.
How cute is this 'lollipop' walkway? All the girls thought it was just fabulous when they arrived, and it really got them excited (aka Hyper)! It was SOOO easy, too! All I did was use some Candy Cane stick decorations I had (they're like $1 each at Walmart), since Candy Cane also fit in our theme, then wrapped cellophane around a balloon and tied it to the stick. Poke it in the ground lining the path to the party – Woohoo! They'll feel like they're in Sugar Rush, or Candy Land, or whatever 'sweet' thing.
My mom is the genius behind this cute little display. She set out the party bags (again, cheap at Walmart – and even have 'sweets' on them already), hung streamers, and decorated with some of our crafts, food and random candies. It was darling, and also helped give it the Sugar Rush feel.
This was a bit more challenging, I admit. We bought a bunch of the cheap, colorful tablecloths at Walmart, and used duck tape (Flat paint doesn't let it stick well, just FYI) to hang them in one center area. Then, gently drape it to a side wall/ceiling to create a canopy look. You could go in a full circle, but the half circle worked best for us. We added some cute balloons at the center to help cover the duck tape, then used streamers to hang some down as a 'floating centerpiece'. Sugar Rush is colorful, so this fit right in!
Coming Soon in the Sugar Rush Party Series: 
This content may contain affiliate links. We earn a commission at no extra cost to you if you make a purchase. We may earn money, free services or complementary products from the companies mentioned in this post. All opinions are ours alone…
The following two tabs change content below.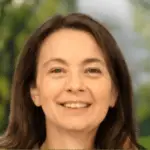 Latest posts by Kelly Dedeaux (see all)