Summer Science Ending with a BANG!
Summer is ending! Not really ready for winter but before the end, let's go out strong by doing Summer Science Ending with a BANG!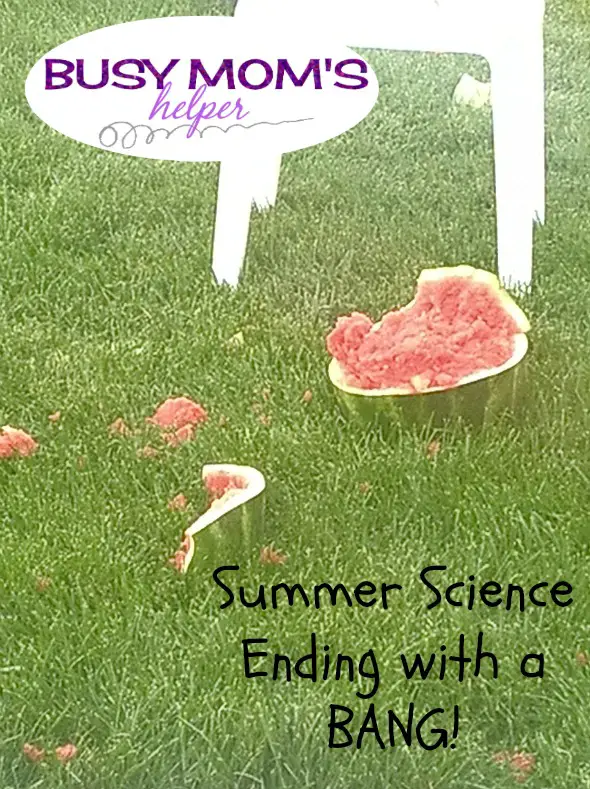 Adult supervision recommended. Please use good judgement and safety precautions for this exploding watermelon experiment. 
Watermelons are a very popular summer treat and I absolutely love them!  Well what's even better than eating a watermelon?  Making one explode!  When I was first told about this experiment I thought no way and it's not going to be cool at all, well I was wrong this experiment is intense and exciting and has you on your toes wondering when it'll blow, how big is it going to get, and how many rubber bands? Yes you will needs lots of rubber bands and not small ones we had several that were too small and just broke trying to get it over the watermelon.
So yes this is definitely an outside experiment and be prepared to have watermelon all over your yard but trust me, it is completely worth it.  Summer Science Ending with a BANG! Is an experiment you can do several times and still be amazed, each watermelon does something different so it always keeps you on your toes.
Pick out a watermelon from the store; it doesn't have to be the perfect one just a watermelon.  You will also need a couple big bags of rubber bands; I got mine at Wal-Mart and they are only a few bucks each.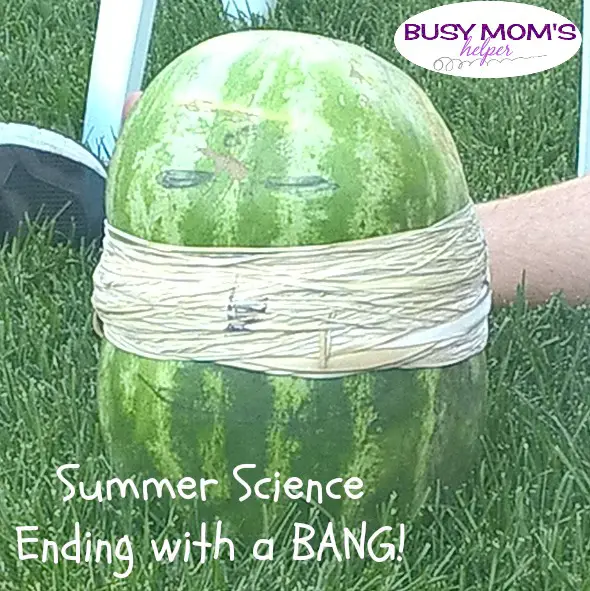 Grab a bucket or a table and dump out your rubber bands so they are easily accessible.  You also might want gloves if you are putting on the rubber bands.
Place the watermelon on the ground or some kind of stand so it is upright and not falling over all the time.
Stretch rubber bands over the watermelon so they wrap around the center of the melon.  We stretched usually 4-5 rubber bands at a time.  Place more on.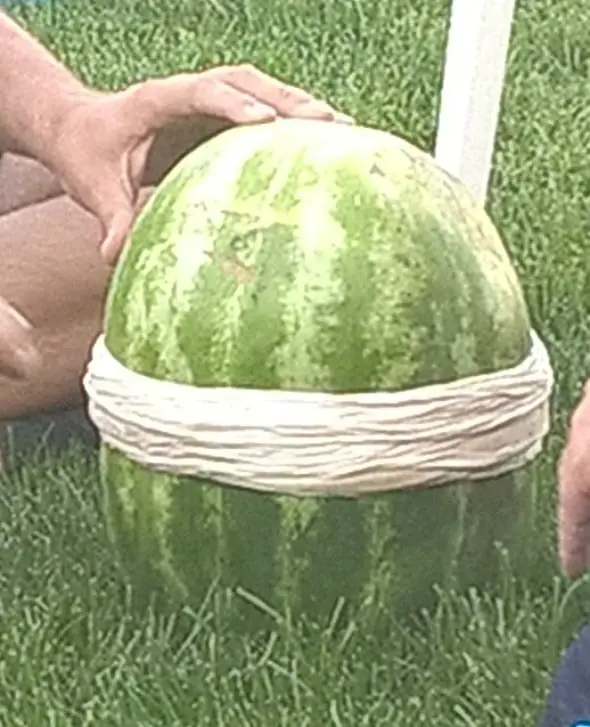 . . . . and more. . . .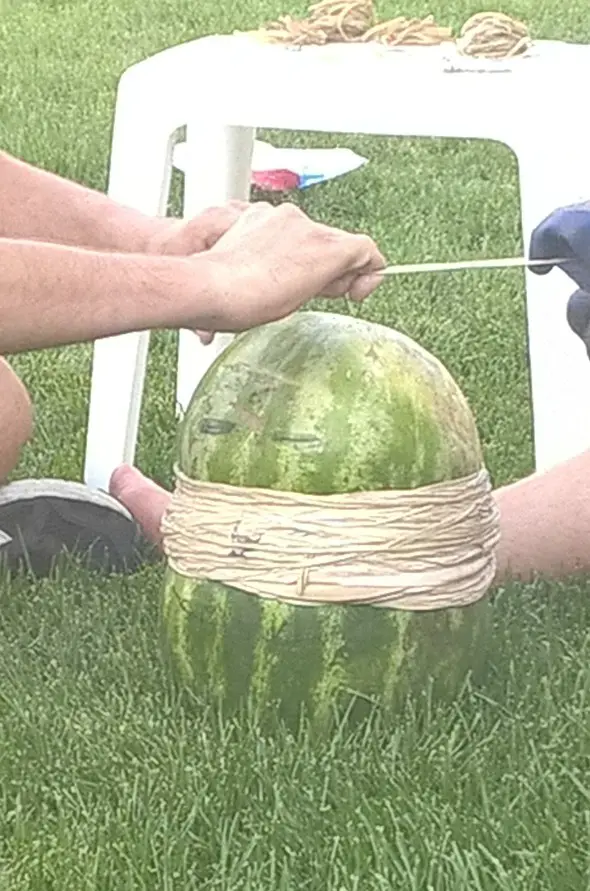 . . . . and more. . . .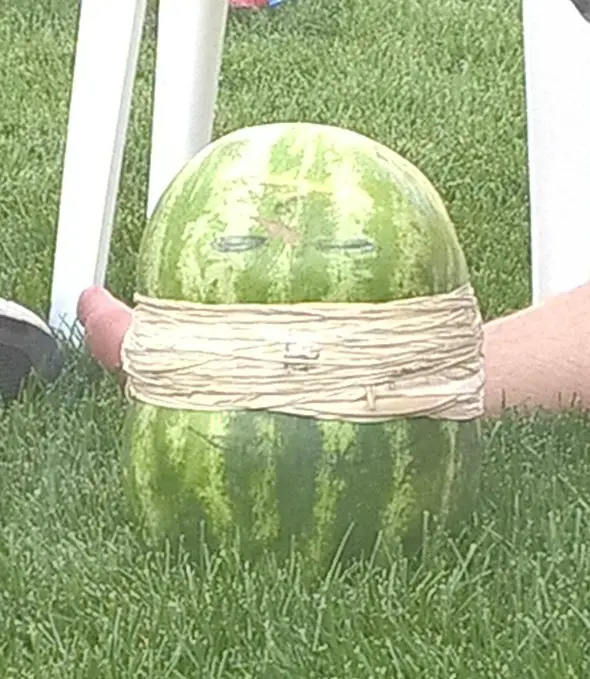 It will start to bulge on the ends but it still takes more rubber bands.  The watermelon will start to leak juice or even crack.  Once the crack gets about 2-3 inches long stand back and it will just pop or do something weird like ours and pop its top then explode! enter video here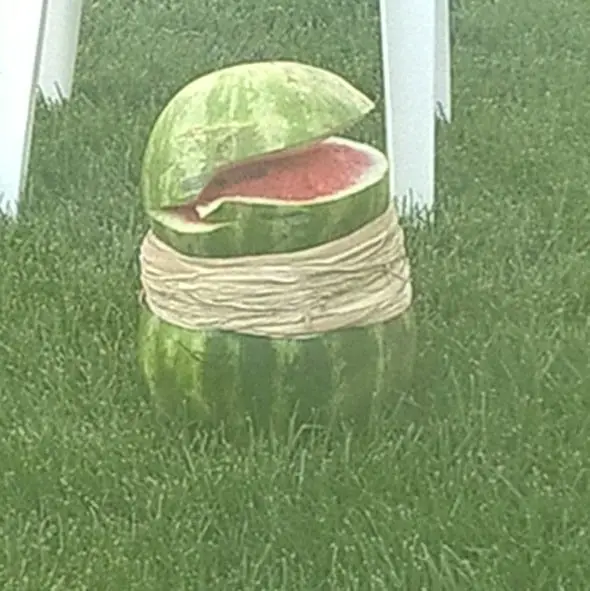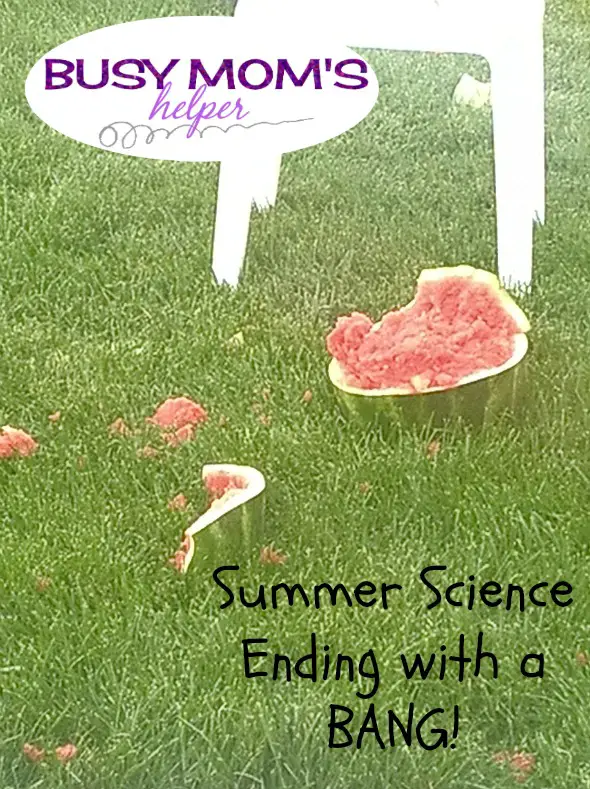 This content may contain affiliate links. We earn a commission at no extra cost to you if you make a purchase. We may earn money, free services or complementary products from the companies mentioned in this post. All opinions are ours alone…
The following two tabs change content below.
Latest posts by Nikki Cole (see all)