Amazing Uses of Coconut Oil
You've read and most likely heard the news – coconut oil is a true miracle worker for our health and appearance. The oil has amazing benefits and has been used since the dawn of time to create pitch-perfect natural remedies. From improving the appearance of our skin to boosting our immunity, the oil can do wonders for our health.
Let's see what makes coconut oil so powerful.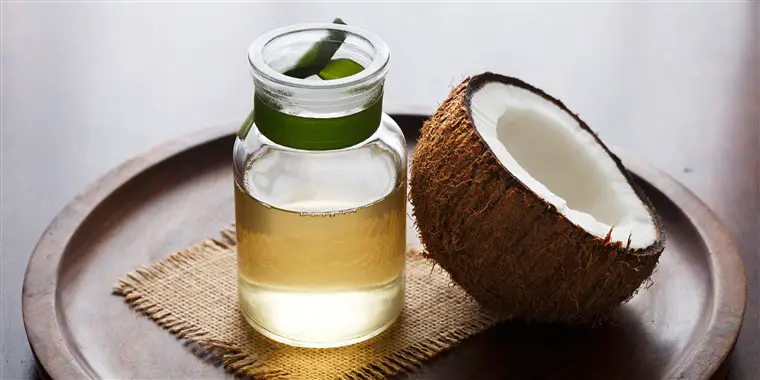 Coconut Oil Health Benefits
The oil is composed of highly important compounds.
Caprylic acid
Capric acid
Lauric acid
Rare substances that can only be found in this oil, the combination of these three acids is the reason why coconut oil works like a charm. Even better, it's highly versatile and can be used in a variety of ways. Rubbing it on your skin can help treat numerous conditions while consuming coconut oil will oil-up your system and help fight diseases.
Here are some of the amazing benefits this wondrous oil offers:
Health Uses
Relieves Pain
Coconut oil has antioxidant and anti-inflammatory properties. Consuming it regularly can lower inflammation and drastically reduce any type of pain.
Great for Your Thyroid
Did you know that the oil is great for your thyroid gland? Thanks to the presence of healthy fats, it can boost the function of your thyroid and keep it running at an optimal level.
Improves Bone Health
Consume the oil every day and it'll boost your bone and joint health like nothing else.
Beauty Benefits
Eliminates Dandruff
Apply some of the oil on the roots of your hair to get rid of dandruff once and for all.
Great Against Dermatitis
Rub coconut oil on your skin to treat atopic dermatitis and treat your dry and itchy skin.
Natural Lip Balm
Do your lips crack in the winter? Just rub a bit of coconut oil – it works much better than any lip balm.
Cooking
Better Than Any Cooking Oil
Use coconut oil for cooking to improve the taste of any dish and give it a healthier touch.
Great Homemade Mayo
Use coconut oil as the base for homemade mayo. It's lighter, tastes even better, and most importantly, it won't raise your cholesterol levels.
Add It to Smoothies
Want to give your smoothies an edge? Just add some coconut oil – it will improve their taste and their benefits as well.
This content may contain affiliate links. We earn a commission at no extra cost to you if you make a purchase. We may earn money, free services or complementary products from the companies mentioned in this post. All opinions are ours alone…
The following two tabs change content below.
Ang Paris is a crafting and cooking mama who is addicted to Pinterest and chocolate! Ang lives with her husband and 2 children in New Hampshire. After more than a decade multi-tasking in the workplace, she's now a full time mom, writer, and blogger who tweets up a storm!
Latest posts by Angela Paris (see all)