Five things first time moms need to know about newborns
I bet that you have spent hours thinking about how your baby is going to look like. However, I am also sure that the thought of motherhood can be frightening, especially if this is the first time that you are going to bring home a baby from the hospital. The job of being a mother is difficult, and what you should keep in mind is that you will learn everything on the go.
Learning how to take care of newborns is difficult, but it's also an enriching and amazing experience. If the thought of becoming a new mom is scary to you, then you have arrived at the right place. The reason why I am saying that is because I have prepared a list with five things all first time moms need to know about newborns.
#1 How to Handle a Newborn
If you didn't spend too much time around newborns, then handling them might seem scary. They are fragile, and we need to be extra careful when holding them in our arms. Here are some tips that experienced mothers have to share about handling newborns:
Always wash your hands or use hand sanitizers before holding the newborn. Don't forget that the immune systems of babies take time to become strong;
Support the baby's head and neck. You can do this by cradling the head when carrying the baby;
Do not shake the newborn! The reason why you don't want to shake the baby, not even in play, is because this can cause bleeding in the brain.
#2 Trust Your Instincts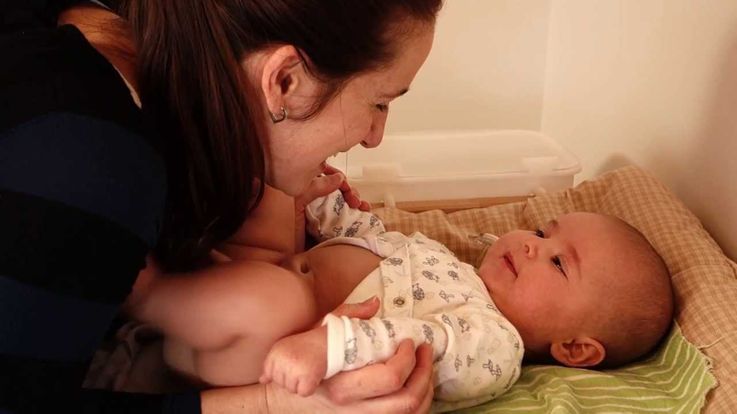 I am sure that you have heard of the term "maternal instincts". This is a real thing and my advice to you is always to trust it. If you feel like something strange is going on with your newborn, don't rely on Google to provide you with answers. Pick up the phone and call a medic as soon as possible. If your maternal instincts are making you uncomfortable about a toy that your baby is playing with, take the toy away! Always trust your gut when it comes to your baby.
#3 Listen to The Baby's Cues
Another essential tip that is going to help you become a strong mamma is to listen to your baby's cues. Babies communicate through body language and crying. You should make it your top priority to listen to these cues and learn what they mean. For example, some babies will start sucking their fingers when they start feeling hungry. If you fail to pick up on this cue, you will surely notice the next one because it is crying. So, keep an eye out for small signals and motherhood will be an easier job.
#4 Post-Baby Body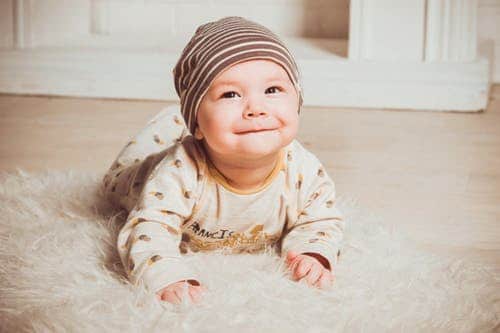 The last thing that you need to worry about when becoming a mom is extra weight. Your body will change significantly during pregnancy, but it doesn't stop there. Your body will experience changes, even post-pregnancy and it will take you some time before you can get back to where you were. It's unfortunate that we live in a society where looks matter so much, but you should not be stressed about getting back in shape after having a baby. Your priority should be to make sure that your baby is healthy and happy.
#5 Enjoy Every Moment
Even though the job of a mom is tiring, and you will rarely have time to spend on yourself, you should make it your top priority to enjoy every moment. Babies are adorable when they are little, and you should spend as much time with them as possible because this is not going to last. Babies grow up very quickly, and if you don't spend all your time by their side, you might miss out on important moments.
I talked with many moms, and they all had the same tip to share with me. They all said that new moms should document every moment from the little one's life. Take a picture when your baby takes the first bath or eats solid foods for the first time. These moments are incredibly precious, and you will thank yourself for documenting everything as the years go on.
This content may contain affiliate links. We earn a commission at no extra cost to you if you make a purchase. We may earn money, free services or complementary products from the companies mentioned in this post. All opinions are ours alone…
The following two tabs change content below.
Ang Paris is a crafting and cooking mama who is addicted to Pinterest and chocolate! Ang lives with her husband and 2 children in New Hampshire. After more than a decade multi-tasking in the workplace, she's now a full time mom, writer, and blogger who tweets up a storm!
Latest posts by Angela Paris (see all)