Best Cribs For Small Spaces
If you're about to welcome a new baby into your household then one of the most important items on your shopping list will be a crib.
If you're living in a small home or apartment or are lacking in space, this can be a problem.
However, there are plenty of small and mini cribs on the market that are ideal for small spaces. These will give you all of the features of a crib but won't take up more space than you can have available. If you have concerns read the differences between a mini crib vs crib here.
Based on our personal experience of raising children and consultations with experts in the childcare field, we picked the DaVinci Kalani 4-in-1 Convertible Mini Crib as our favorite.
It is versatile, safe, and reasonably priced.
Our Favorite Cribs for Small Spaces
There are many different cribs for small spaces available. Let's look at our tried and tested favorites.
If you need a crib that is going to stay with your child throughout the first few years of their life, then this mini-crib from DaVinci could be what you need. With the purchase of conversion kits, it can be used as a mini-crib, mini-toddler bed, day bed, and twin bed.
The crib is Greenguard Gold certified and is also eco-friendly as the crib is made from sustainable pinewood from New Zealand.
We found it easy to assemble the crib and were pleased with the quality of the materials and how sturdy the crib is.
For its price, this is a very good purchase. The basic mattress that comes with the crib is too thin and flimsy for our tastes, however, so you may need to purchase a separate mattress, and ensure that it is lowered to the correct position, if you need tips check out our how to lower a crib mattress article.
Highlighted Features:
Four-in-one – it's a crib, toddler bed, day bed, and twin bed
Colors – choose from five different colors
Greenguard Gold certified – no toxic or polluting chemicals
Sustainable – made from sustainable materials
This is one of the best small cribs you can buy that are also portable. It has solid and secure wheels that will allow you to move it around whenever you need to. 
The crib is made from sustainable pinewood from New Zealand and is also Greenguard Gold certified. It's available in eight different colors and you can opt to buy the crib with or without a matching mattress. Just make sure you use safe crib paint if you make a design change!
We loved the adjustability of this crib. It's easy to move the mattress into the two different positions and the wheels made it easy to move around.
When they're locked in place, the crib is just as sure and sturdy as any other. The crib is a little expensive considering its features, but we found that it is a quality build. 
Highlighted Features:
Portable – crib has wheels to move it around like a pack and play
Adjustable – two different positions for the mattress
Greenguard Gold certified – no toxic or polluting chemicals
Sustainable – made from sustainable materials
This mini crib is full of different features. It's a four-in-one design so with the aid of conversion kits (sold separately) the crib can be converted into a mini daybed and twin-size bed as well.
You can also adjust the matters to three different levels so the crib will grow with your baby.
The crib also has a three-drawer changing table that can be detached from the crib. The table has a changing pad and restraining strap to keep your baby safe and comfortable as they're changed.
We did find that the changing mat is a little thin, however, so you may want to change this for something thicker, as we did.
The crib can be a little tricky to put together but when it is assembled it is very sturdy and should last as long as you need it to, check out our article how to put on a crib bumper for more tips. .
Highlighted Features:
Changing station – comes with a detachable changing station
Adjustable – three different positions for the mattress
Sustainable – made from sustainable materials
Frequently Asked Questions
Let's look at some of the most commonly asked questions about small cribs.
What Safety Features Should I Look For?
You can be sure that any crib that is for sale in the US will meet the standards set out by the Consumer Product Safety Commission (CPSC.)  However, there are additional certifications that cribs can achieve from third parties and if health and safety is a special concern of yours, you can look for cribs that have these. 
How long can a baby stay in a mini crib?
Most mini cribs are designed for babies up to two or three years old. After that, a toddler may start to outgrow the crib and will need a larger bed. Be sure to check the specific dimensions of your mini crib to see if it can accommodate a toddler.
Are mini cribs a good idea?
Mini cribs are great for the newborn stage because they are small and easily portable. They can be placed in different rooms throughout the house as your child grows, which is great for parents who like to keep their baby close by. Additionally, mini cribs are less expensive than traditional cribs, so they're a good option for parents on a budget.
Is a mini crib too small for a 2 year old?
Most newborns use a mini crib until about 2-3 years old.
How To Choose The Best Crib For A Small Space
Before you choose a crib for your small space, there are a few things you should take into account and consider.
Keep this guide in mind as you search for a fancy crib and it will help you make the best choice. If you are at the stage where your baby is rolling over we also have a helpful article on how to keep your baby from rolling over in a crib, check it out.
Measure Carefully
If you only have a small space, you need to make the most of the space that you have. Take a good look at the bedroom and consider how you can best make use of your space. 
Once you're satisfied with the space you've made, carefully measure it. Take into account any space you need to leave so that you can get close to the crib and move around as well. Also, don't leave your toddler in a crib for too long!
When you have measurements, you can use them to find the best crib for your space. 
Conversion Kits
It's a common feature of cribs of all sizes for them to have the potential to be converted to either a toddler bed or a twin bed, if you are having twins check out our best cribs for twins.
This means that you can continue using your crib beyond its years as an actual crib and makes the purchase more cost-effective.
This is also true with smaller or mini cribs and is something you should consider when you make your purchase.
If you feel that you will want to convert your crib in the future, look for cribs that have conversion kits included or available.
Additional Features
Even small and mini cribs can still have a variety of other features. Some of the more common features you may want to look out for include wheels so that you can easily move the crib around, or some storage space like mini crib vs bassinets.
You can also find some small cribs that have an attached changing station and these can make your life so much easier.
Final Thoughts
In this article, we looked at the best cribs for small spaces. We introduced several of our favorite cribs that are ideal for small homes. If you are a new parent we have the five things mom's need to know about newborns article, take a look!
We also looked at some of the features you should consider before buying a crib for a small space. We hope you can find the best one for your needs with our help!
We have also had the question if a crib is necessary to use for your baby, read our thoughts here.
This content may contain affiliate links. We earn a commission at no extra cost to you if you make a purchase. We may earn money, free services or complementary products from the companies mentioned in this post. All opinions are ours alone…
The following two tabs change content below.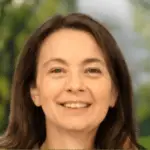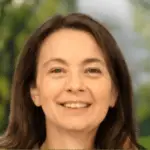 Latest posts by Kelly Dedeaux (see all)