Best Ever Dark Chocolate Cupcakes
Just to vent: I'm dreading tomorrow. Hubby has been able to work from home since Christmas, and even had some days off. It's been SOOOOOO nice having him around more!!! Tomorrow, he goes back to a normal work schedule….and the kids aren't back in school until Tuesday. Not only that, but he's allowed our puppy to spend most the day curled at his feet at his desk, so SHE'S going to have major withdrawals, as well! Ugh…..hopefully in a week or two I'll get adjusted back to our normal routines, but I'm not eager to start it.
You know what makes things feel better? CHOCOLATE!!! Yup, I love chocolate. Always have, always will. If it ever became illegal (I think it's technically an addictive substance that can be abused…but oh well), I'd be in big trouble. These Best Ever Dark Chocolate Cupcakes  are FABULOUS for us chocolate lovers. So rich, yet not so rich that you want to stop at just one. Not to mention – the cupcake BATTER is almost the best part…seriously So. Darn. Good!!! I'm not encouraging anyone to eat the batter because I don't want to get lectured on how 'unsafe' it is (I've eaten batter all my life, no issues thus far) – but I will say that my first batch I ever did of these, I ate at least half the batter. It was AMAZING!!!
Makes 24 Cupcakes (unless you eat a lot of batter)
Ingredients
1 cup Unsalted Sweet Cream Butter (2 sticks)
4 oz. Semi-sweet Baking Chocolate
4 Large Eggs
1 cup Sugar
1/2 cup Brown Sugar
4 tsp. Vanilla Extract
1 cup Buttermilk (or 1 cup Milk and 4 tsp. White Vinegar)
1 cup Cocoa Powder
1 1/2 cups All-purpose Flour
4 tsp. Baking Powder
1/2 tsp. Salt
Directions
Preheat the oven to 350 Degrees F. Spray or line two 12-cup muffin tins. Set aside.
Melt the butter and baking chocolate together, stirring often. Set aside to cool.
In a large bowl combine the Eggs, Sugar, Brown Sugar and Vanilla until well mixed.
In another bowl, combined the Cocoa Powder, Flour, Baking Powder and Salt until well mixed.
Add the Flour mix to the Sugar mix until well incorporated.
Add the Buttermilk and Melted Chocolate Mixture.
Scoop into the sprayed/lined tins, then bake for 15-20 minutes, or until a toothpick inserted comes out clean.
Adapted from Sally's Baking Addiction


This content may contain affiliate links. We earn a commission at no extra cost to you if you make a purchase. We may earn money, free services or complementary products from the companies mentioned in this post. All opinions are ours alone…
The following two tabs change content below.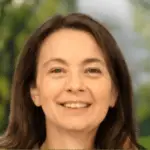 Latest posts by Kelly Dedeaux (see all)