5 Tips to Make Your Child Eat Its Food
Every mother knows that the key to proper child growth is healthy and nutritious food. A child's diet needs to be healthy and diverse, but it's pretty challenging to make them eat their veggies and other foods. When children refuse to eat something, parents are ready to do everything they can to make them. It's a vicious cycle that involves petty blackmail that can have unforeseen consequences. But, worry not – we have a few tips that will make your child eat.
Whenever your child refuses to eat, leave them without food for hours
It may sound cruel, but it's a method that works. Whenever your children refuse to eat, take the food off the table for a couple of hours. This method will make your child a bit irritated, but they'll eat whatever's on their plate later.
Never feed your children when they're tired
If you want your children to eat whatever you've prepared, never do it when they're tired. Force-feeding them just to meet expectations isn't going to lead you anywhere. Let them have a break and you can try again later.
Let your child help in preparation of meals
Hey, what child doesn't want to make a mess in the kitchen? If it helps, why not try it? The next time you're preparing a meal for your kid, let them help. The chances that they'll eat it will be far higher.
If they hate something, don't go for their favorite dish
If your child doesn't want mashed broccoli, don't go with pizza or whatever their favorite meal is. It may calm them down at once, but they'll also learn how to manipulate you.
Fill the period with songs and stories that'll make the whole process fun. In this way, your child is guaranteed to eat anything you put on their plate.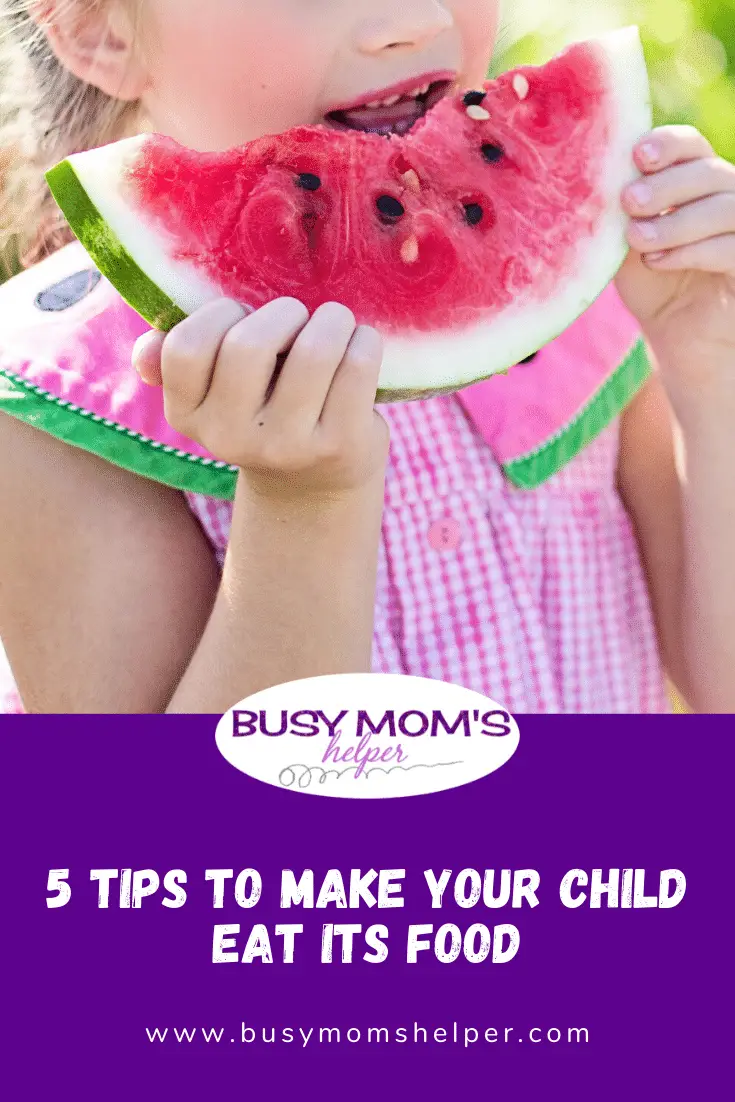 This content may contain affiliate links. We earn a commission at no extra cost to you if you make a purchase. We may earn money, free services or complementary products from the companies mentioned in this post. All opinions are ours alone…
The following two tabs change content below.
Ang Paris is a crafting and cooking mama who is addicted to Pinterest and chocolate! Ang lives with her husband and 2 children in New Hampshire. After more than a decade multi-tasking in the workplace, she's now a full time mom, writer, and blogger who tweets up a storm!
Latest posts by Angela Paris (see all)