Get Your Craft on with DohVinci
Who else loved playdough as a kid? I sure did, and will admit that I still enjoy it with my kids! Well, the maker's of playdough have a brand spankin' new product that is seriously so fun, you'll be nabbing it from your kids! Now it's time to Get Your Craft on with DohVinci!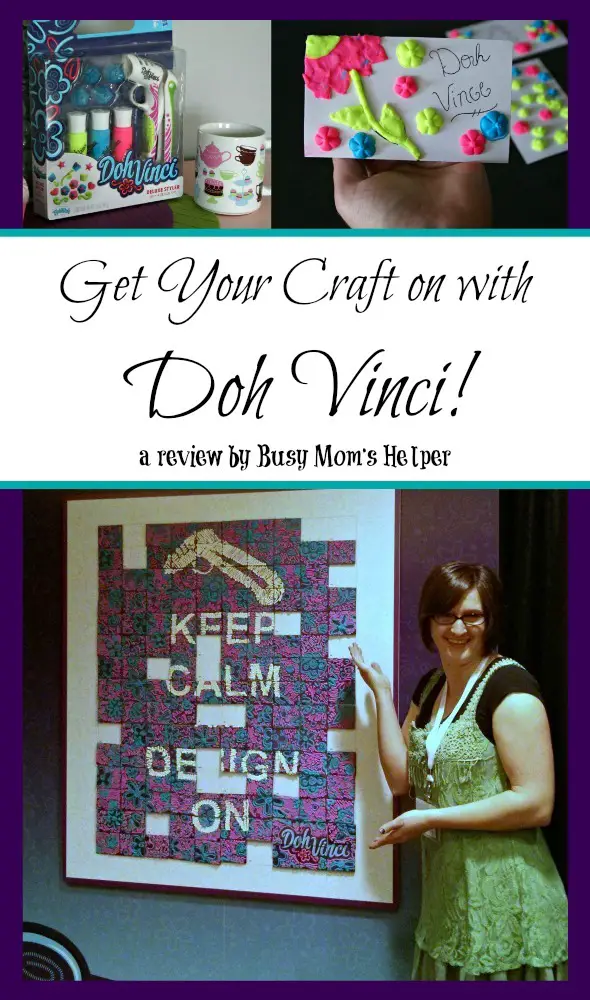 This post contains affiliate links. See my disclosure policy for more information.
Now, this post's been a LONG time coming, since I first heard about DohVinci from the fabulous people at SNAP! Conference this past April. Their booth was so fun, and they let us all choose a tile with a cool design so we could try it out. I loved it…Elise and I sat there for quite awhile doing our designs, then got to put them on the large DohVinci board with everyone else's creations to make one HUGE, wonderful, doughy display!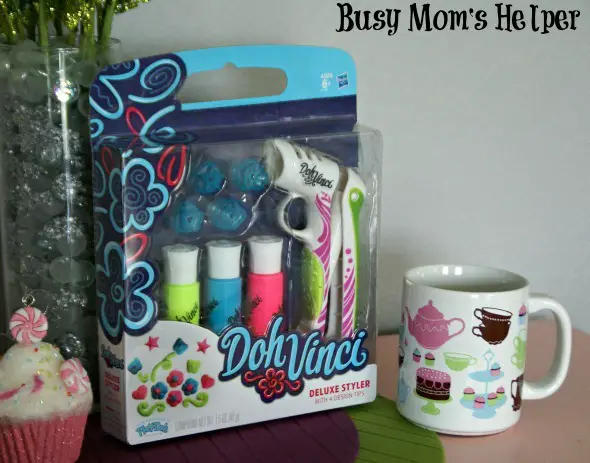 They were even so sweet to give us a each a  Deluxe Styler pack that includes the Styler tool, 3 bright colors and even 4 little stamper shapes. I let my kids play with this and Oh. My. Gosh. I don't think they'll live if I don't buy more colors soon! If you're confused on how it works, the instructions are crystal clear on the box….
Basically, you choose your color, place it in the styler, add a stamp shape or not, then just squeeze so the dough comes out. Guys, this is so simple that once I showed the twins how it worked, they could do it all themselves, switching out colors and doing the stamps like pros. And guess what? It dries after awhile, leaving your designs permanent for all to see!
You can just make up designs as you go, or draw it out then follow your lines. So simple, so addictive! My daughter is begging for this for her birthday next week, since she's total 'artsy queen' in our household.
At the conference, they even had done this on cups, wood bird houses, picture frames…the possibilities are endless! One thing I love about doing it, other than the cool things you can create, is there's something de-stressing about just squeezing this dough, following a pattern, and taking some time. Like coloring….totally helps me to de-stress!
My sweet babysitters even had a blast doing this (above pic courtesy of them), and are wanting some of their own! DohVinci offers all sorts of different kits, such as:
You can buy your own DohVinci as a gift, or just a fun craft you can enjoy (with or without the kiddos!). I plan on getting plenty more, and trying all their different, cute color options!
This content may contain affiliate links. We earn a commission at no extra cost to you if you make a purchase. We may earn money, free services or complementary products from the companies mentioned in this post. All opinions are ours alone…
The following two tabs change content below.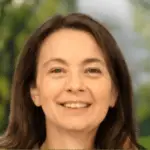 Latest posts by Kelly Dedeaux (see all)