Homemade Avocado-Based Mayo You'll Fall in Love With
Can we all agree that mayo is great? It's perfect as a spread, in many different recipes, and as a tasty addition to a sandwich. Mayo is also dirt cheap right now and thanks to its versatility, it's the favorite food of millions. There's one problem with it, though – the mayo sold in stores is just about the unhealthiest thing you can eat.
Store-bought mayo is very processed and therefore not really healthy. The good news is that you can prepare your own mayo with a twist at home without the unnecessary calories and processed compounds.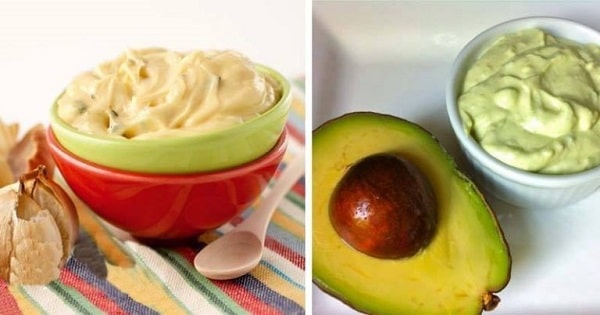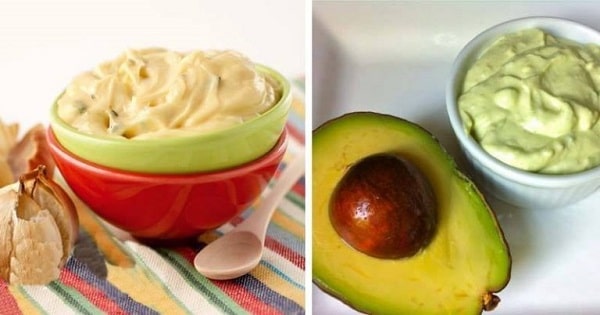 What Health Problems Can Store-Bought May Cause?
Studies have found that most mayo brands contain vinegar, egg yolks, whole eggs, soybean oil, and a lot of sugar. Most of these ingredients, especially soybean oil, have been branded GMO and we all know how much damage GMO can do to your health.
A teaspoon of this type of mayo has 90 calories. Add 2 to your sandwich and you have nearly 200 extra calories. That's a lot. Store-bought mayonnaise has been associated with weight gain and obesity, not to mention heart disease and similar problems. It's just bad.
So why buy it when you can make your own healthy dose of mayo at home? It tastes just like the real thing, but this time, its based on avocado. Yes, it may sound yuck, but trust us – it's the mayo you need.
Ingredients
2 egg yolks
2 tablespoons fresh lemon juice
1 cup avocado or olive oil
1 tablespoon water
Salt and a bit of pepper
Preparation
What's important for this recipe is that the ingredients should be kept at room temp before you mix them. Use a processor to beat the egg yolks, then add the water and a bit of salt and pepper. Pour the oil slowly in then add the lemon juice in when the mixture is nice and thick.
That's it – your homemade mayo is now prepared. Make sure not to make big batches of it due to risk of salmonella. Keep it in your fridge and eat it in a few days if possible. This one doesn't have that many calories and won't make you gain weight. As a matter of fact, avocados are the perfect opposite of store-bought mayo.
This content may contain affiliate links. We earn a commission at no extra cost to you if you make a purchase. We may earn money, free services or complementary products from the companies mentioned in this post. All opinions are ours alone…
The following two tabs change content below.
Ang Paris is a crafting and cooking mama who is addicted to Pinterest and chocolate! Ang lives with her husband and 2 children in New Hampshire. After more than a decade multi-tasking in the workplace, she's now a full time mom, writer, and blogger who tweets up a storm!
Latest posts by Angela Paris (see all)