Recycle Christmas Gift Wrappers to DIY Paper Roses Wall Decor
We're all familiar with few more extra gift wrappers hiding in one of the drawers from Christmas. Let's admit, we bought more wrappers than we ever need because it is cheaper to buy in bulk! Right? They will stay in those drawers until the next Christmas. Well, I refuse to wait until then to actually put them into use so I decided to recycle Christmas gift wrappers to DIY paper roses wall decor.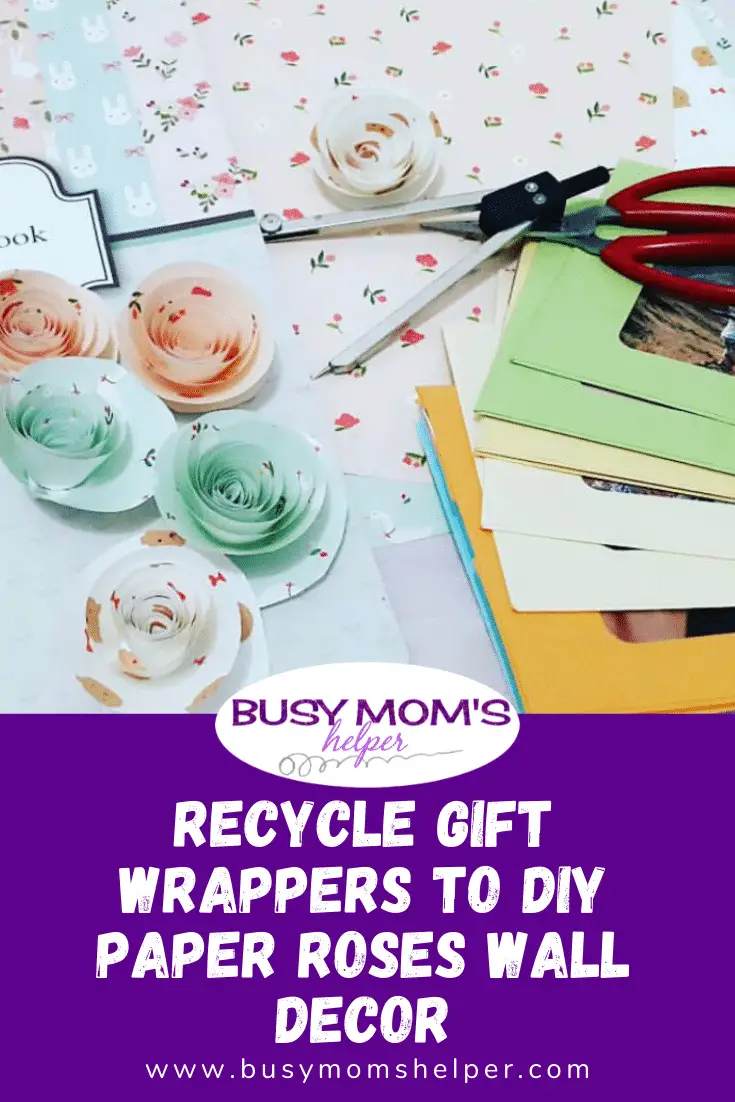 They're the easiest to do. I promise. In fact, you can even do this in your extra free time.
What You'll Need:
Time required: >5mins for each paper rose
Old Gift Wrappers (Colored papers works too!)
Glue Gun
Glue Stick
Compass (or any round object you can use to trace)
Pencil (pen works too!)
So before I use my pretty pastel-colored wrappers, I decided to work first on a 'prototype' using an extra colored paper.
Step 1:
Trace a circle using a compass (or any circle-shaped item you found at home), then cut it out. The bigger your circle cut out is the bigger your rose is, so feel free to mix big and smaller sizes.
Step 2:
Cut a spiral pattern in your circle cutouts.
Step 3:
From the edge of your spiral, start rolling the paper inwards. Try to make the rolls as tight as you can. You'll loosen it up a bit later.
Step 4:
Once you reached all the way to the end of your spiral, loosen it up a bit and secure your paper rose by sticking the 'flap' or the other end part of your spiral with a glue stick.
Step 5:
Make as many paper roses as desired.
Once I was done with my prototype, I used my cute wrapping papers to make more and I stuck them on a pattern to my wall.
You can also use these DIY Paper Roses to create paper flower bouquets or decorate a box. You can also use this for party centerpieces just like what Lia Griffith did. 
So easy right? It might also be a good idea for Valentine's day. What do you think?
This content may contain affiliate links. We earn a commission at no extra cost to you if you make a purchase. We may earn money, free services or complementary products from the companies mentioned in this post. All opinions are ours alone…
The following two tabs change content below.
Ang Paris is a crafting and cooking mama who is addicted to Pinterest and chocolate! Ang lives with her husband and 2 children in New Hampshire. After more than a decade multi-tasking in the workplace, she's now a full time mom, writer, and blogger who tweets up a storm!
Latest posts by Angela Paris (see all)