Southern Pecan Pie
Up until I (Kathleen from Fearlessly Creative Mammas) was 13, I had a pretty great childhood. At least the parts I remember. My dad was in the Air Force and we got to live all over the place. I was born in Germany and I even lived in Hawaii for 3 years. In addition to that, my parents are both Southerners, so we had a lot of the tradition that goes along with being southern. In other words, the food was amazing! Â One of the things we always had for Thanksgiving and Christmas was Southern Pecan Pie. Oh, it's amazing. Really, really amazing.
Right now you may be distracted by the fact that I said "Up until I was 13, I had a pretty great childhood." When I was 13, my parents got divorced. A bummer day for sure. I am the oldest of 3 kids in my family, so I didn't have much of a childhood after that. I still got to do some kid things, but I had a lot of responsibility. It's okay though. It made me who I am today and I am very grateful to my mom for all she did for us as a single parent. She worked hard. Even though she worked hard, we still got the yummy pie for holidays. So, all is well.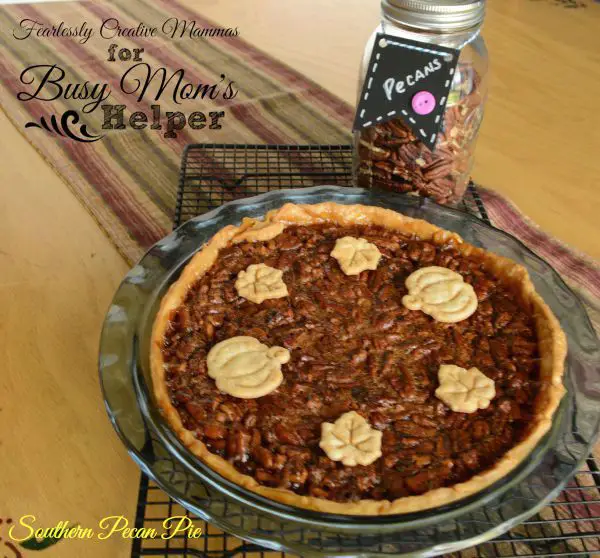 The tradition has been passed down to me and I always make this pie for Thanksgiving and Christmas. Here's the thing though. My family is very odd and doesn't really like cake. So, on birthdays we have birthday pie instead of birthday cake. My girls love this Pecan Pie that it is usually what they request on their birthday. My son likes Eclair Cake, so that is what I make him.
My husband likes Coconut Cream Pie so on the rare occasions he is home on his birthday, that's what I make him. This year is the first birthday I have spent with him in so long I can't remember the last one we spent together. He always hunts on his birthday, usually in Alaska or Montana. This year he was "home" for his birthday, but we were on a mountain freezing our behinds off, hunting. It was so foggy that we were facing opposite directions so we could see if anything walked by. It did not.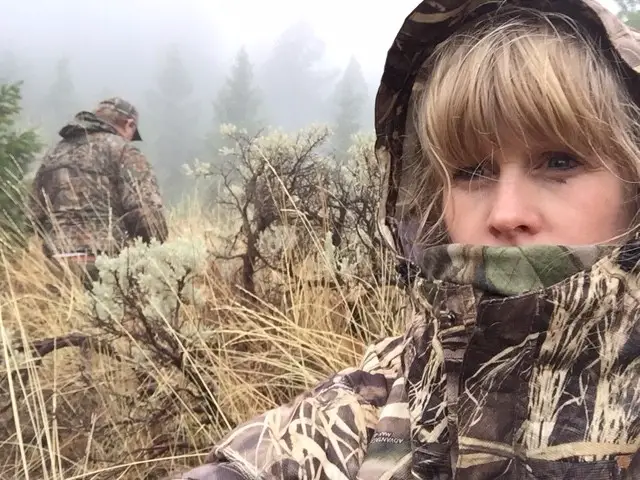 Back to the Pecan Pie. It's really amazing. Did I say that? The original recipe is for a regular pie plate, but I use a deep dish plate, so I had to modify the measurements. It is still the recipe I grew up with though.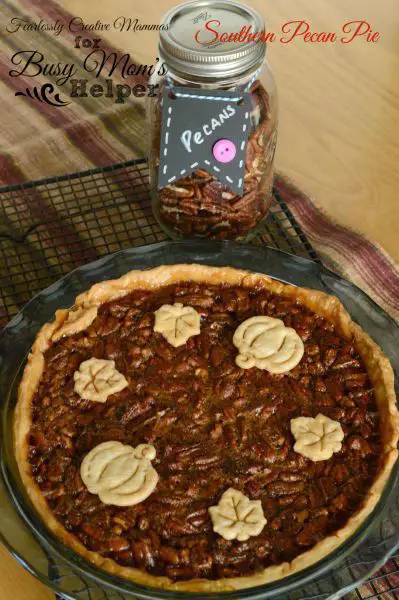 I decided to dress up my pie some with these pie crust cutters that I bought at William Sonoma a couple of years ago. Just to be clear though, it was a William Sonoma Outlet store and they were on clearance. I can't afford their awesome products any other way. Â You can get a similar set on Amazon here:Â Chicago Metallic CMB150 Fall Pie Crust Cutters, Silver
. (affiliate link) I really like them and plan on making a few things with them before Thanksgiving. Seriously. I have a little list.
A trick about a Pecan Pie. After it cools completely, refrigerate it for a few hours. If you don't, when you cut it the inside will run all over the place. It's still yummy, but quite a mess. If you make a lot of pies, you can get a pie separator, like this one to prevent the running, but I don't have one. Slice Pie Cake 10/12 Piece Equal Portion Marker Divider
. (affiliate link)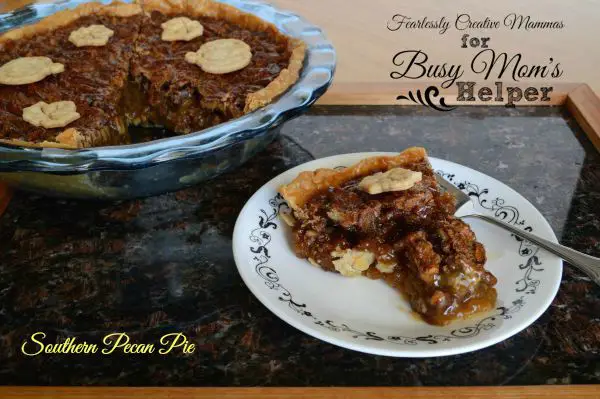 Print Recipe
Southern Pecan Pie
Ingredients
5

eggs

1 1/2

cup

dark corn syrup

1/4

tsp

salt

6

Tbsp

butter

melted and cooled

2

tsp

vanilla

1 1/2

cup

sugar

1 1/2

cup

chopped pecans

9

inch

pie shell to fit a deep dish pan
Instructions
Preheat oven to 375*.

Butter pie plate well.

Place pie crust in pie plate and flute the edges.

Combine eggs and corn syrup in a bowl and mix well.

Stir in salt, vanilla and cooled butter.

Add pecans.

Pour into unbaked pie crust.

Bake at 375* for 10 minutes.

Reduce heat to 325* and bake for 50-60 minutes more, until the filling doesn't wiggle when you touch the pan.

Cool on cooling rack until completely cooled.

Refrigerate a few hours before cutting.
I hope you love my version of Pecan Pie. It is really good and I will keep making it until my family asks me to stop, which isn't likely to happen. I hope you will come on over to Fearlessly Creative Mammas and visit sometime soon.
This content may contain affiliate links. We earn a commission at no extra cost to you if you make a purchase. We may earn money, free services or complementary products from the companies mentioned in this post. All opinions are ours alone…
The following two tabs change content below.
I live in Southeast Idaho with my wonderfully supportive husband. We have three grown kids and three beautiful grandkids. I love to spend time with my family, travel, create recipes, craft, sew, camp, hike and take photos. I've been blogging at Fearlessly Creative Mammas since April 2012, but blogging in general since February 2011 on Pebble Pirouette. My favorite place to be is the beach and although I own a home in Idaho and land in Alaska, I truly hate the cold.
Latest posts by Kathleen Clegg (see all)