Sweet Bourbon Steak
Happy Friday! Seriously, it's been one of those weeks where today couldn't come fast enough. I don't know if it's because of back to school, or our first week with a new puppy, or the fact that we now have a 3 day weekend. Either way – can I get a Boo-Ya? BOO-YA!!! Now that that's out of my system….*ahem* Confession: I love cooking with alcohol. Many may find this odd, since I don't drink alcohol. Pick and choose, I guess! I don't know why, but the way it can really bring out or combine with flavors when cooking, it's marvelous. So when I had a delicious Sweet Bourbon Steak over the summer at one of my favorite little restaurants, I had to try it myself.
The outcome was so flavorful and juicy, I ate way more than I should have!
Ingredients
1-2 lb. Steak
1/4 cup Brown Sugar
1/4 cup Onions, diced
1/4 cup Bourbon
1/4 cup Soy Sauce
1 tsp. Worcestershire Sauce
1 tsp. Corn Starch
1/2 tsp. Black Pepper
Directions
Combine all of the ingredients (other than steak) in a bowl until well mixed.
Using a fork, poke several holes all over the steak to allow the marinade to soak in.
Pour marinade a zip-lock baggie (or put into airtight container) with the Steak and allow to marinate 2 hours in the fridge. Remove and allow to marinate at room temperature for 30 minutes to 1 hour.
Cook on the grill or stove top until desired done-ness, basting with marinade as cooking.
To use the leftover marinade: cook in a small pot until boiling and juices are thoroughly cooked. Serve over steak.
This content may contain affiliate links. We earn a commission at no extra cost to you if you make a purchase. We may earn money, free services or complementary products from the companies mentioned in this post. All opinions are ours alone…
The following two tabs change content below.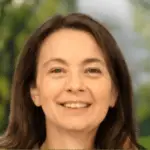 Latest posts by Kelly Dedeaux (see all)