The Best Cinnamon Roll Sugar Cookies Ever
So I've never really had a favorite cookie, or dessert for that matter. There's just too many to pick one favorite! However, all of that has now changed – my absolute favorite cookie are these 
Cinnamon Roll Sugar Cookies
. Oh my goodness, I can't even begin to tell you how good they are! My hubby's first reaction when he took a bite was 'Ummm Ummm Ummm' (think Cookie Monster here). His name for them? Cookie Crack! Ya, I'm not posting that title, although I did seriously consider it 🙂
Since basically all cookies are best when they're still fresh from the oven, we each had 8 or 9 that first night. But wait…..they're even better after they've been in the refrigerator!!! Seriously! It's like you can't go wrong with these cookies. Good thing I wasn't on a diet! They are seriously THE BEST COOKIES EVER!!! Now, I'm not going to give up other types of cookies, of course. I will be making these often enough, though!
Ingredients
1 cup Butter, softened
2 cups Sugar
3 Eggs
1 cup Sour cream
2 tsp. Vanilla
2 tsp. Baking soda
2 tsp. Baking powder
6 1/2 cups Flour
1/4 tsp. Salt
1/2 stick Butter, softened (4 tbsp)
3/4 cup Brown sugar
1 1/2 tbsp. Cinnamon
Directions
Cream the Sugar and Butter.
Mix in the Eggs, Sour Cream and Vanilla.
Doing a little bit at a time, mix in 6 cups of the Flour, all Baking Soda and all Baking Powder until well combined. If it still seems really sticky, add the remaining 1/2 cup Flour.
Divide dough into two separate parts, flatten into an oval, wrap with plastic wrap, and place in the refrigerator for 3 hours.
After 3 hours, remove the ovals and cut each in thirds (so you should have 6 separate pieces). Roll out to about 1/8 inch thickness, and about 12 inches long by 5 inches wide.
Preheat oven to 350 Degrees. On each oval, spread about 3/4-1 tbsp. Butter, then sprinkle with 1/8 cup Brown Sugar and 1/4 tsp. Cinnamon.
Roll up from the long end, so it becomes a log.
Slice the dough into 1/2 inch pieces, then place on a sprayed or lined baking sheet.
Bake for about 10-12 minutes, checking when close to time so they don't overcook. Remove from oven and allow to cool 5 minutes before removing from baking sheet.
Makes about 4 Dozen cookies
Frosting – Now, Flash (hubby) prefers these without the frosting, I prefer them with. Up to you!!! Either way, this cookie's an absolute winner!
Ingredients – Frosting
1 pkg. Cream cheese (8 oz.), softened
3/4 cup Powdered sugar
4 tbsp. Milk
1 tsp. Vanilla
Directions
Beat the Cream Cheese for a minute so it's softened and creamy.
Mix in the Powdered Sugar, Milk and Vanilla until you've reach the desired consistency. If you want it more thick, add more powdered sugar. More liquidy, add more milk.
Once frosted, store the cookies in the refrigerator.
Notes: Please ignore my sloppily rolled dough – I still have no idea where my rolling pin is packed away, and have a feeling it won't reveal itself until we get moved into our house. Can. Not. Wait!!! 🙂
Another note – after making this post, I can't get these cookies out of my head, so I'm off to make them….again!
This content may contain affiliate links. We earn a commission at no extra cost to you if you make a purchase. We may earn money, free services or complementary products from the companies mentioned in this post. All opinions are ours alone…
The following two tabs change content below.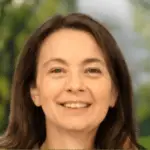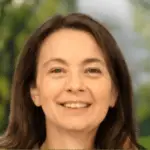 Latest posts by Kelly Dedeaux (see all)