Balsamic Chicken Skillet with Veggies
I've been getting a bunch of produce for a great price each week from this Co-Op produce group. It's really made a difference with our meals, in that my budget has improved (yeah for spending less!!!) and also that we're getting much more veggies in our diet. Especially FRESH veggies, not out of the can which is what we do more often than not. With all this produce, I've been having fun trying it in different recipes and combinations….LOVE experimenting, especially when it's HEALTHY! This Balsamic Chicken Skillet with Veggies is so delicious, filling AND really healthy….talk about WIN-WIN!!! All it needs it to be easy….wait, it IS easy to make! You're welcome 😉
Balsamic Chicken Skillet with Veggies
Ingredients
4 Chicken Breasts
1/8 cup Balsamic Vinegar
3 Tomatoes, diced
4 Zucchini, sliced
12 oz. Mushrooms, sliced
1/4 Yellow onion, diced
2 tbsp. Garlic, minced
3 tbsp. Italian Seasoning
Directions
In a large skillet, cook the Chicken Breasts in the Balsamic Vinegar until cooked through.
Meanwhile, in another large skillet, cook the Zucchini and Onions until mostly tender. Add the remaining ingredients to this skillet and continue to cook until all veggies are tender.
Add the veggies to the chicken and cook another 5 minutes, allowing the veggies to get some of the balsamic flavor, and the chicken will get some of the veggies and other seasonings.
Serve the veggies over the chicken and ENJOY!!!
This content may contain affiliate links. We earn a commission at no extra cost to you if you make a purchase. We may earn money, free services or complementary products from the companies mentioned in this post. All opinions are ours alone…
The following two tabs change content below.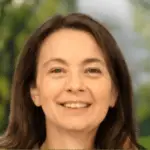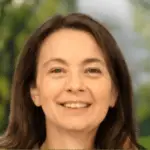 Latest posts by Kelly Dedeaux (see all)